August 20, 2020
Interview with Yaroslav Tkachenko, VP of Agile Delivery
To be innovative, we need to be open-minded and ready to adjust according to the requirements of the industry. In 24 years of its business journey, MaxBill underwent many changes in structure and process organization. Every single transformation brought us closer to where we are now, adding to our power and efficiency.
One of the key changes that impacted the company performance was switching from Waterfall to Agile approach. It brought us many advantages, including ensuring delivery of the more predictable end product, higher customer involvement and many others. However, the implementation of the smoothly working agile delivery techniques would be impossible without a leader.
Today, we introduce one of the key people in the company – Yaroslav Tkachenko, a Vice President of Agile Delivery. He has been in the company since 2004 and has always remained at the forefront of every initiative and had successfully led the team through difficult times by example.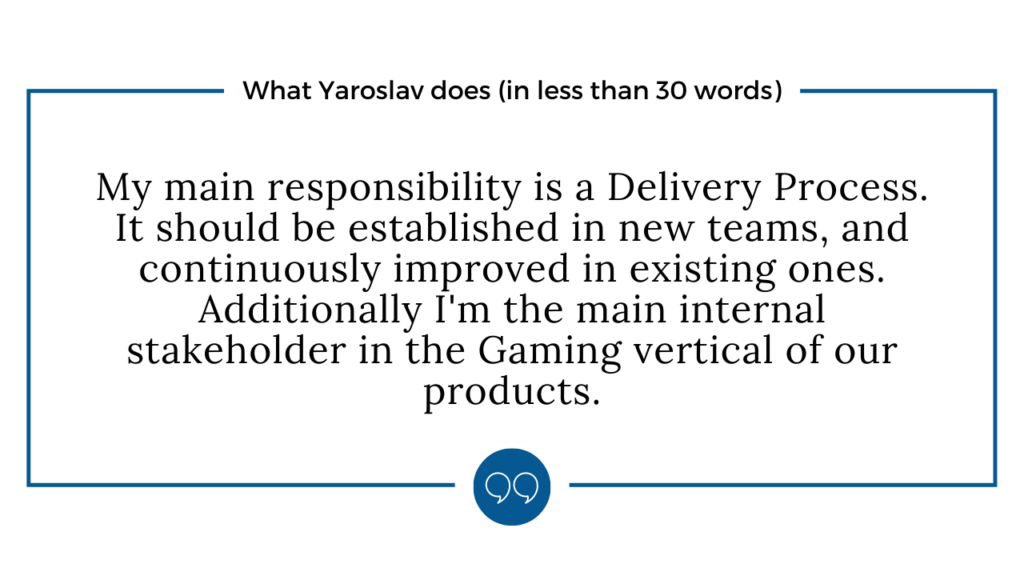 What was your professional journey before MaxBill, and how did you start with the company?
I was a Team Lead in a small outsource company, working with the USA. Then, its operations were cut abruptly as the CEO decided to venture into another line of business. One of my friends worked at MaxBill at the time, so I knew a little bit about the culture at the company and thought that it resonates with my values. I've passed an interview and joined MaxBill on the 1st of July, 2004 as a Software Developer.
What makes MaxBill special for you?
We are doing complex things with very few of us. It takes a close-knit team of knowledgeable and creative people to deliver at the rate that we do with this amount of personnel. As an added bonus, in a smaller group it is easier to maintain a truly friendly and helpful atmosphere. I'm very proud of our achievements. It is a pleasure to work with such a team.
What is the most challenging part of your job and which one is the most rewarding?
It is a challenge for me to let people go. Having to say goodbye to a team member is always stressful, no matter if I'm the one who decided to terminate the professional relationship or the colleague has moved on to another company. I'm always happy for people who pursue their personal and professional growth, but I try to make a place for them inside the team so that we won't lose a valuable person.
I feel the most joy when MaxBill professionals work smoothly together. I feel on top of the world and able to do anything if I see the strong continuous performance from my team.
Let's touch a bit on your passions unrelated to the workplace. What do you do in your spare time?
Usually, I thoroughly plan most of my time outside of work as well, to be able to include a ton of other activities and hobbies. It is because I rarely have time completely free from my professional activities, so I try to get the most out of it. I enjoy hiking, grilling, watching sci-fi movies and reading books, but my main hobby is building warship models. I enjoy creating 1:350 precise models, mostly of those warships used in the Second World War. Additionally, I still enjoy coding for myself. I started exploring C# last year (and before I used Java) while working on my pet project. It's an interesting software development language with a set of amazing features missed in native Java. Actually, doesn't matter which language to use for fun, because it's completely different from commercial software development I do as a part of my job.
Do any of your hobbies influence your work and if yes, how?
Well, I think any hobby affects work somehow.
Modeling taught me a lot in terms of keeping an eye on small by size but major by means details while working on a huge project. When one has a model with more than 1000 parts and a half of them is around 3-5mm in size, it is important to concentrate on fitting each part properly while not losing a vision of the model as a whole.
My practice with non-commercial coding helps to understand complex algorithms we use in MaxBill from a different angle.
What were the most interesting and fun situations at work?
Definitely, 16 years with MaxBill gave me a lot of fun situations. I think, the most enjoyable part for me personally, is our company outings when the whole team gathered in one place for a few days and combined work with fun. A lot of funny things happened during such seminars.
Also, a few years ago we had a MaxTheater initiative. It was a small group of enthusiasts who prepared a performance once a year and presented it during the MaxSeminars. A lot of creativity was involved in the process, and everybody had a blast.
What is the most special moment with your colleagues?
I think it's the time after a successful production when you all realize what a huge piece of work you did together. And it's working! It's a very special atmosphere in a team at this time, despite the rush of the first few days or even weeks of post-production support.
Do you have any tips and/or wishes for MaxBill newcomers?
Your first months in the company are very important, so try to dedicate a lot of effort to learn everything we can offer you. It is equally crucial to allow yourself time to process all the knowledge you receive, to not get overwhelmed by the sheer amount of industry insight. It's the beginning of your journey into the big beautiful world of Customer Care and Billing, which MaxBill will help you to discover. Listen to your mentor carefully and don't be shy to ask for help in case of any difficulties. We're all here to learn and support each other on this path.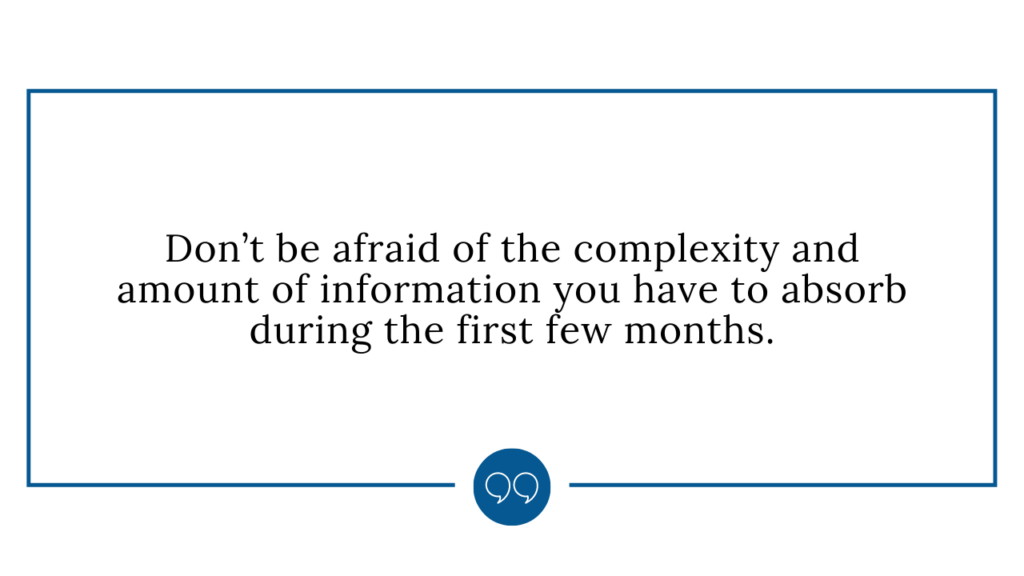 We thank Yaroslav for this very inspiring and insightful interview and invite you to stay tuned for more success stories. By knowing each other's journey, we learn to understand the world and people around us better, which is key for growing personally and professionally.
Never miss an important story!
Get the latest news dispatched to your inbox once a month.
Thank you!
Your information has been successfully sent. One of our experts will be in touch with you shortly. In the meantime, you are welcome to learn more about MaxBill.