Energy Billing and Customer Management Solution for Power Service Providers
A powerful billing and customer care system to help energy suppliers reinforce their reconciliation processes, service attractiveness and customer experience.
As the energy market is changing, the pressure on energy providers grows exponentially, and the competition between players is getting harsher every day. The companies are not only faced with the challenge to improve their existing processes but also to deploy new models of commercializing their business as quickly and smoothly as possible.
MaxBill Energy Billing Solution offers a solid and cost-efficient platform for traditional and innovative energy suppliers, renewable providers and DERs, supporting their strategic development and sustainable competitiveness in the long run — while at the same time assuring day-to-day operational excellence and reliability. 
Maintain complete visibility and control over the value streams, enhance and monetize your service offering and improve customer experiences without feeling limited by the complexity of new regulations, commercial rules and rapidly changing market trends.
Find the right solution to meet your energy billing services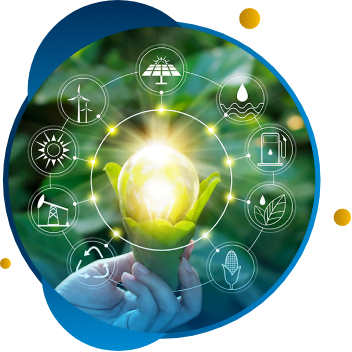 Energy Supply
MaxBill serves energy providers the smart BSS solution to streamline business processes and the tools to improve customer experience and the attractiveness of services. While supporting a wide variety of regulatory requirements, MaxBill billing and revenue management system helps energy suppliers secure total control over commercial operations, covering prepaid and credit service models, meter-to-cash processes and overall supporting the company's integration into the industry.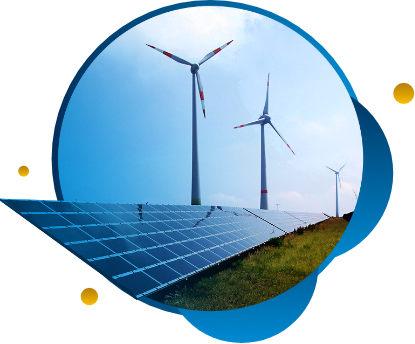 Renewables
MaxBill gives renewable energy producers and providers a modern, easy-to-use SaaS platform that helps support the full concept-to-cash cycle, starting from establishing a green offer, customer acquisition and workflow management, through service charging, billing and revenue collection. It easily incorporates data from any metering system and performs accurate calculations, which allows for acquiring and setting new customers quicker and rolling out offer packages faster without breaking the budget or losing the quality of services.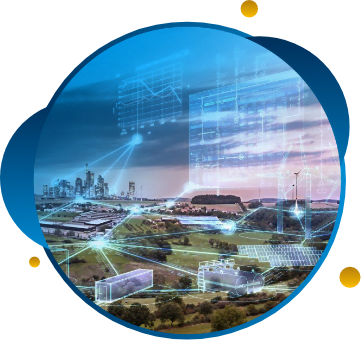 DERs
Our solution ensures flawless workflow automation to help DERs manage capacity, energy and ancillary services revenue streams over distributed energy systems seamlessly. MaxBill also introduces incredible simplicity to end-to-end workflow, including onboarding, installation support, ongoing events and maintenance, providing customers with choice and self-control without sacrificing operational reliability. Now, any number of commercial agreements can be handled easily.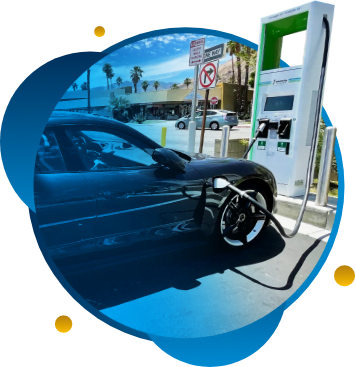 Electric Vehicles
MaxBill delivers the means to drive the lowest cost of daily operations while unleashing the opportunity for additional monetization and provides a market platform for vendors, fleet owners and DERs to integrate with each other and share the revenue easily. EV fleet owners, power providers, charging station networks and equipment vendors can offer their customers options at competitive prices, reduce fleet operational cost and manage grid services revenue.
Schedule a Demo
Designed to Advance Energy Billing Services
Our solution enables traditional and innovative energy providers to manage and control the full portfolio of services and offers attractive packages with zero-touch, automated service delivery, simplified customer care and accurate billing.
Multiplay Solution
MaxBill supports any business model (B2B, B2C or B2B2X), allowing for managing all brands, offer packages and databases on one platform. As a result, service providers can scale without limitations, managing all of their customers, products, services and partners via a single system.
Meter-to-Cash
Our approach features precise processing and validation of meter data to support time-of-use-based (interval) billing plans, help eliminate billing errors and ensures responsive customer service.
Manage and Predict Consumption
Control the consumption of metered services, billing it based on the selected service plan, and calculate the projected volume for any customer segment.
Meter Reading Management
Validate, estimate and edit reads to calculate consumption for a specific period. Track all the consumption history and collect information about the equipment installed at the service delivery point, including costs and quantities available by location.
See all Functionality
Key Challenges We Help You Meet
"One of the specific features of the energy market is the large volume of funds needed to supply commodities before they are paid as supplied. This complicates our reconciliation and accounting processes, and — most importantly — causes us to miss out on the full value we could be generating".
Debt settlement can be minimized by MaxBill's revenue protection methods — accurate estimates, direct debits, credit control. Additional value is achieved by simplified reconciliation processes and decreased billing and debt collection time.
"Operating within such a highly regulated market comes with an additional strain of constantly transforming your business according to the newly issued legislation".
MaxBill offers not only software solutions and our experience and expertise when it comes to encompassing the market changes, but also technological capacity to adapt to new regulations. This allows for future-proof customer care and energy billing system, so you can focus on developing your business strategically, instead of worrying about compliance.
Curious to see what's under the hood?
Take our personalized product walkthrough
Thank you!
Your information has been successfully sent. One of our experts will be in touch with you shortly. In the meantime, you are welcome to learn more about MaxBill.