Utility Billing and CRM Solution for Multi-Utilities and Municipalities
Modern Utility Billing and Customer Management Suite is specially designed to enable utility service providers growth by automating business operations and improving customers' experience with little effort.
New regulations and harsh competition, evolving customer expectations, ageing infrastructures, and governments' pledge for environmental sustainability put a lot of pressure on modern utility companies in the attempt to adopt utility billing services to be future-proof and investment-efficient.
Tackle these challenges with the MaxBill Utility Billing Solution, which ensures maximum scalability for public utilities, property managers, and municipalities that are serving commercial business properties or/and residential customers.
Automate your key business processes, streamline customer journeys, expand your service portfolio, drive higher profits, and grow your business exponentially while maintaining complete control over your financial streams.
Find your solution with MaxBill Utility Billing software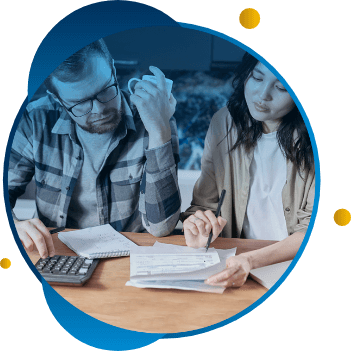 Tenant Billing
MaxBill helps process tenant data for all metered and non-metered services (water, heat, chill, electricity, gas, etc.) as well as standing charges (admin fee, gas standing charge, meter maintenance, etc.). The system automatically generates accurate invoices for all parties involved—leaseholders, housing associations, managing agents, and tenants.
Our SaaS utility billing platform combines CRM, billing, and reading management into one composable system with automated and in-full control over property and customer end-to-end procedures, as well as the ability to easily onboard new commercial partners to facilitate profit growth and service portfolio expansion.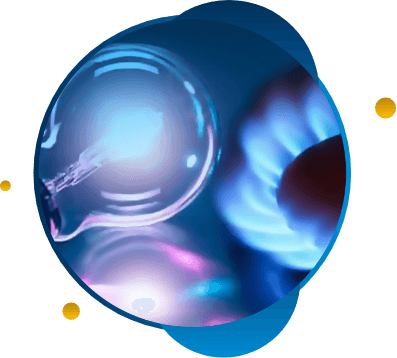 Public Utility
Our meter-to-cash solution provides public utilities with a single platform to manage multiple utility services (water, electricity, natural gas, telephone service, etc.), handling the full-cycle flow from metering to billing, debt management, and revenue assurance.
Apart from billing and revenue management, MaxBill offers comprehensive options for managing a network of partners, vendors, and, of course, customers, helping reduce costs-to-serve and increase subscriber satisfaction.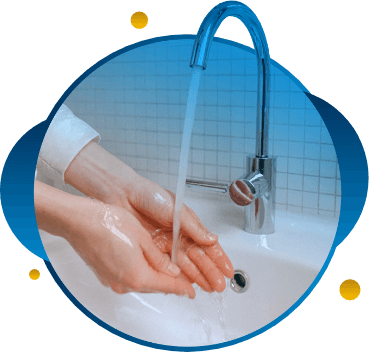 Municipalities / City Services
A utility billing software for municipalities and facilities allows the management of all services and payments within a single, centralized system. 
MaxBill ensures flat-rate and consumption-based billing, one-time and recurring charges, meter connection, disconnection and moving, charging and billing penalties, and auto-pays processing. Fast and accurate calculations result in efficient billing procedures and transparent and clear utility bills that are fully compliant with the local regulatory environment. 
Schedule a Demo
Designed to Advance Utility Billing Services
Our solution enables public and independent utility providers and municipalities to manage multiple services and offers attractive packages with zero-touch, automated service delivery, simplified customer support and transparent billing.
Meter-to-Cash
Our approach features precise processing and validation of meter data to support time-of-use-based (interval) billing plans, helps eliminate billing errors and ensures responsive customer service. The concept we follow encourages customer stickiness, reduces cost-to-serve, and boosts profitability
Metered Reads Management
Validate, estimate and edit reads to calculate consumption for a specific period. Track all the consumption history and collect information about the equipment installed at the service delivery point, including costs and quantities available by location.
Service / Product Catalog
Manage all of your services offerings, price plans and add-ons within one solution. Extent certain service combinations of gas, electricity, water, heat, chill and more with different interest rates, taxation rules, pricing iterations, resource inventory demands, etc.
Manage Customer Lifecycle
Administer customer profile (address, telephone, financial information, billing history, etc.) and make personalized offers based on preferences and account records – all within the smart utility billing solution.
See all Functionality
Key Challenges We Help You Address
"As switching your utility provider becomes easier, the utility market becomes more competitive. Number one service our customers are expecting from us — their providers —  nowadays is complete control over their service packages and energy consumption".
To stay on top of the competition, billing systems should provide solutions that keep customers loyal. By implementing MaxBill solutions, you foster that loyalty, giving your customers complete control over their energy usage and consumption costs.
In addition to management of utility and energy billing services, MaxBill provides a SelfCare portal module that allows individuals to become "consumption-conscious" and make smart decisions respectively.
"Bill disputes make up a big part of our customer care workload. Most common dispute reasons are – incorrect charge amounts, unclear billing conditions, errors in the payment information".
The level of utility bill automation provided by MaxBill solutions assures error-free billing, based on real meter reads and full detailing of the charges. This guarantees that each bill is both accurate and transparent, meeting the fundamental expectations of your customers, improving overall customer experience, and decreasing the customer churn rate.
"Our day-to-day workload (for example, regularly managing various tenants) includes multiple complex operations and processing them as separate workflows slow down our growth. Any future deployment possibilities are also limited — while IT maintenance expenses are piling up".
In a highly competitive market with minimal margins, the most effective way of optimizing your operational costs is through innovation and automated workflows that are aligned with your business processes. MaxBill utility billing software provides your business with infinite scalability, both within one uniform ecosystem or as separate modules, easily integrated into your existing IT infrastructure.
Curious to see what's under the hood?
Take our free product walkthrough
Thank you!
Your information has been successfully sent. One of our experts will be in touch with you shortly. In the meantime, you are welcome to learn more about MaxBill.