As the clean energy revolution accelerates, utility companies face unprecedented operational complexities in the evolving energy landscape. To thrive in this dynamic environment, it's imperative for Utility Leaders to proactively reassess and digitise their core capabilities, particularly in order management (OMS) system, billing and customer service. A strategic investment in digital infrastructure that ensures seamless interoperability is no longer optional but a critical necessity for future-proofing business models.
Furthermore, it's time to pivot from the outdated, rigid CIS COTS to a more agile and efficient approach. Embracing a modular array of pre-packaged business functionalities, integrated through a sophisticated orchestration platform, represents a forward-thinking strategy.
In this Part, we delve into the indispensable tech solutions for modern utilities. These tools are not just modular and interoperable; they are specifically designed to empower organisations to manage the ongoing energy transition effectively.
---
PART II
Discovering Key Aspects and Components of Modern Utility Tech Solutions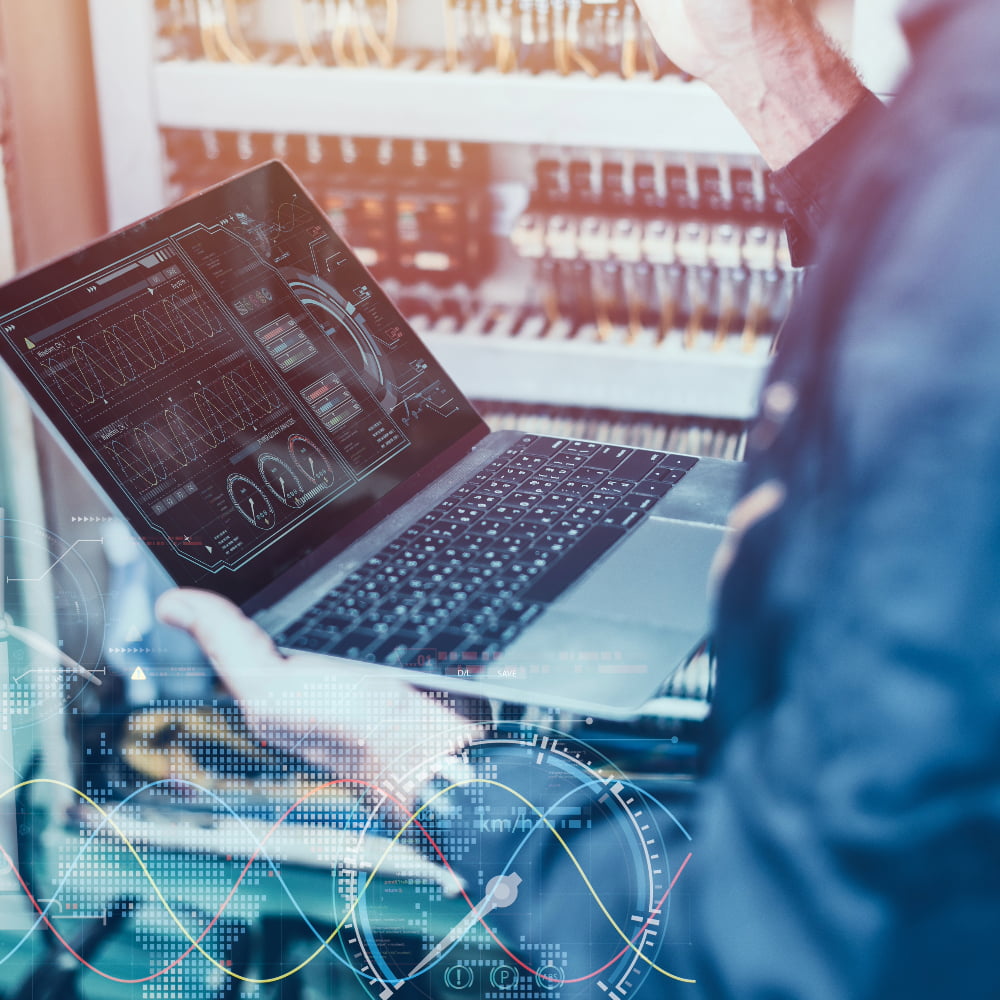 Modern Utility Tech is often represented on the market as Customer Information Systems (CIS for Utility), playing a crucial role in the software solutions market for utilities, addressing core areas like meter-to-cash (M2C) and customer service. Based on 27 years of experience in Utility Tech and keeping up with the latest advancements on the market, we've pinpointed the following aspects as mainstream in the industry today:
Meter-to-Cash Capabilities with Adaptable Utility Billing Solutions
New business models require advanced meter-to-cash capabilities, efficient meter reading, billing, and revenue collection. Utility companies need adaptable billing functions to integrate seamlessly with new offerings, enabling rapid response to market changes and customer demands during traditional utility operation transformations.
Capabilities for Improved Customer Engagement and Experience
Organizations must prioritise customer engagement and experience. Traditional commercial-off-the-shelf systems, designed primarily for system-of-record needs, often fall short of meeting modern energy CRM requirements. Utility buyers are actively seeking solutions that cater to the evolving market demands and elevate customer satisfaction levels.
Focus on Multi-Utility Services
Modern utility tech solutions solutions offer a comprehensive, multi-utility approach to billing and customer management. These solutions encompass customer retention, acquisition, contract management, and advanced analytics. They are transforming the utility industry by reducing customer service costs and enhancing billing agility, allowing utility companies to swiftly introduce and deploy new products and services.
Modularity and Adaptability with SaaS
Unlike traditional commercial off-the-shelf (COTS) systems, modern CIS products are designed to be modular and are predominantly offered as software-as-a-service (SaaS). This approach provides businesses with the flexibility they need to tailor solutions to their specific requirements.
Cloud-based Revenue Management Solution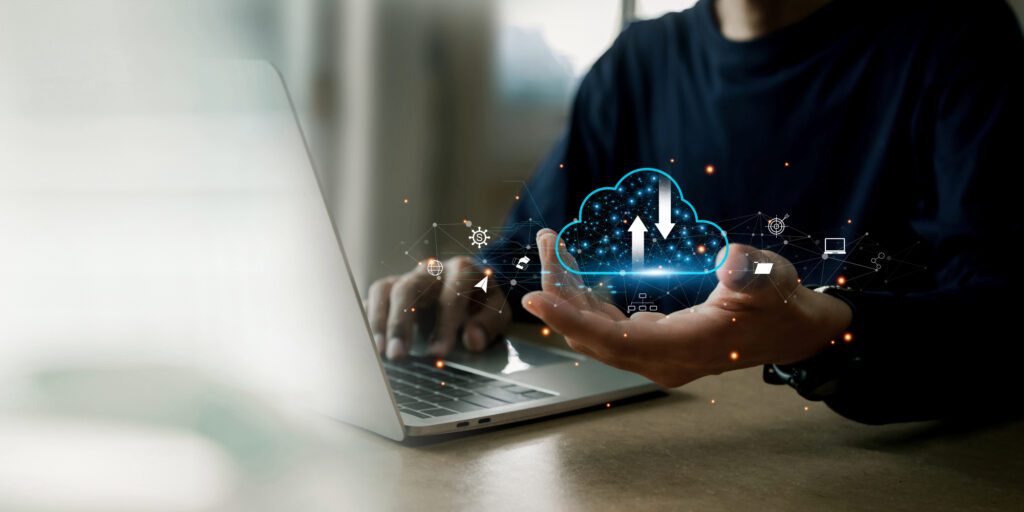 Utility buyers are increasingly turning to cloud-based utility invoicing and CRM solutions to achieve efficiency in system-of-record functionality, agility, and composability. These cloud solutions facilitate seamless meter-to-cash operations and contribute to delivering a superior customer experience.
Related:
Cloud for Utilities: migration strategies & value to the business
Digital Resilience in Times of Transition
Lastly, modern utility billing technology solutions offer the resilience required during disruptions associated with the energy transition. They provide a set of packaged business capabilities that can be easily configured to align with the unique needs of a particular business model.
Related:
Modernising Utility Billing and CRM Systems: Practical Scenarios for Successful Energy Transition
Half-Hourly Settlement: Is Your Utility Business 'Reform-Able'?
Dynamic Contracts: Design Prices, Reduce Sourcing Costs, and Get Loyal Customers
Core Areas Modern Utility Tech Solutions Cover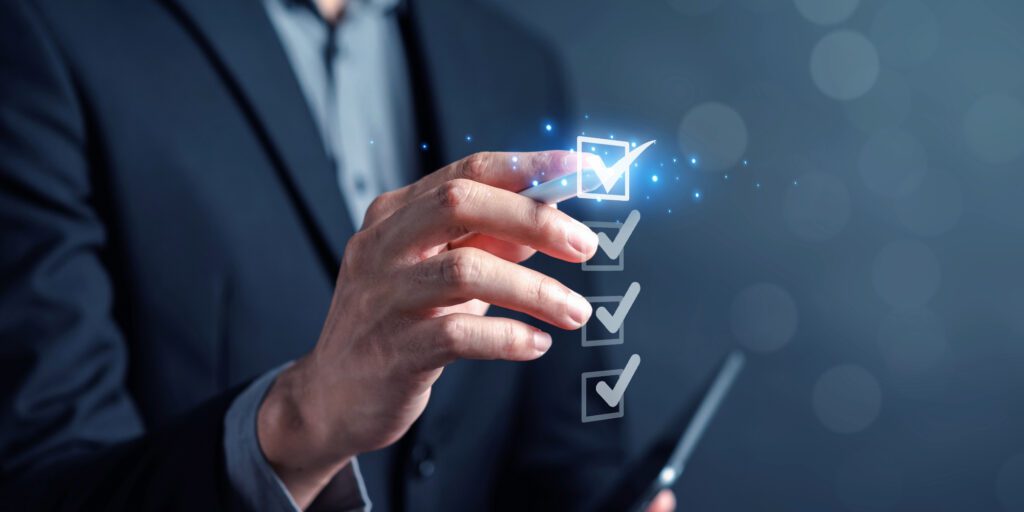 Account management: Efficient management of customer accounts, including customer information, contact details, and account history.
Order processing: Streamlined processes of managing customer orders, from initiation to fulfilment.
Product or service management: Effective management of the portfolio of products and services offered to customers.
Rate design: Easy configuration and management of pricing structures and rate plans to accurately bill customers.
Billing: Ensuring accurate and timely bills for customers based on their usage and pricing.
Credit and collection: Monitoring and managing credit limits, payment arrangements, and collections for outstanding balances.
Accounts receivable: Tracking customer payments, invoices, and outstanding balances.
Statement preparation: Issuing clear and concise statements for customers to review their billing details.
Payment processing: Facilitation of secure and convenient payment options for customers, including online payment methods.
Customer self-service: Equipping customers with a user-friendly self-service portal to view and manage their accounts, access billing information, and make inquiries.
Modern multi-utility billing and customer management software for utilities is crucial to effectively serve diverse customer groups and scale operations. It must provide comprehensive invoicing for various segments, including households, SMBs, and LC&I clients, and offer a range of payment options for convenience and flexibility.
This includes prepayment, multicommodity billing, and charges for both metered and unmetered services, ensuring adaptability to different billing models and customer preferences, and supporting sustainable revenue growth.
Impactful Add-on to Empower Growth Through Partnership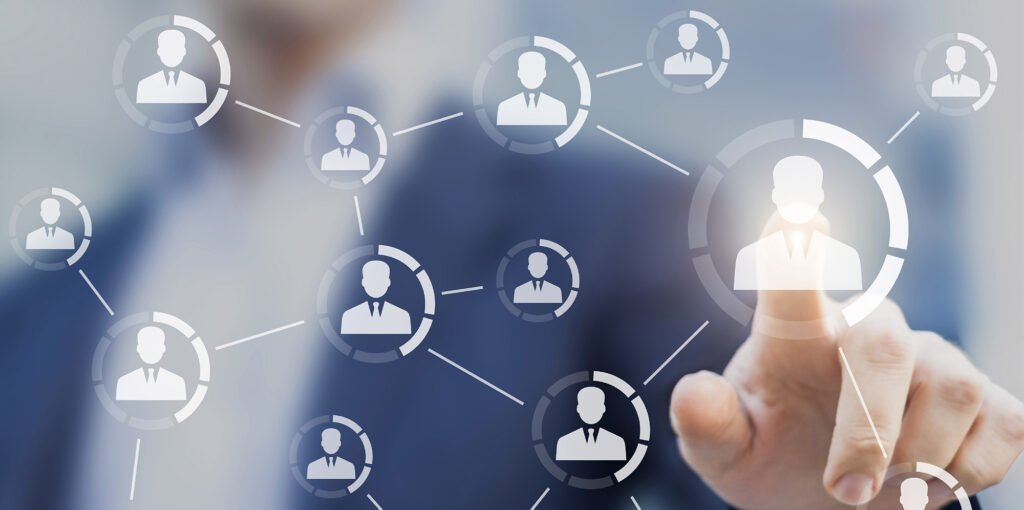 MaxBill leverages its utility and telco industry experience to highlight the growing importance of partnership management for companies. Partnering can accelerate service expansion, boost revenue, and support the transition to low-carbon solutions. MaxBill offers a B2B partner management solution that streamlines partnership activities, enabling utilities to efficiently manage their networks and innovate towards sustainability.
Key Takeaways
New business models have diverse revenue streams, and meter-to-cash technologies are a top investment priority for utilities.
Evolving customer expectations are intensifying competition, making customer management a critical focus for utilities.
The market for customer information software solutions serves utility companies, with the M2C SaaS utility billing and customer management solution being highly relevant.
This solution addresses the utility meter-to-cash (M2C) process and various customer service-related processes.
Traditionally, it encompasses up to 10 process areas that utilities aim to improve.
Partnership management is crucial for efficient expansion and scaling through service and product portfolios.
A powerful Utility Tech solution can address challenges in the utility and energy markets, including changing customer behaviour and competition from industry rivals.
Related:
Trends Vs Reality: Exploring Innovation in the Energy and Utility Sector
What Drives the Nordic Utility Market Towards Digital Transformation
Shaping the Sustainable Future of the Utility Industry
Transforming Data into Profit: Unpacking MaxBill Multi-Utility SaaS Solution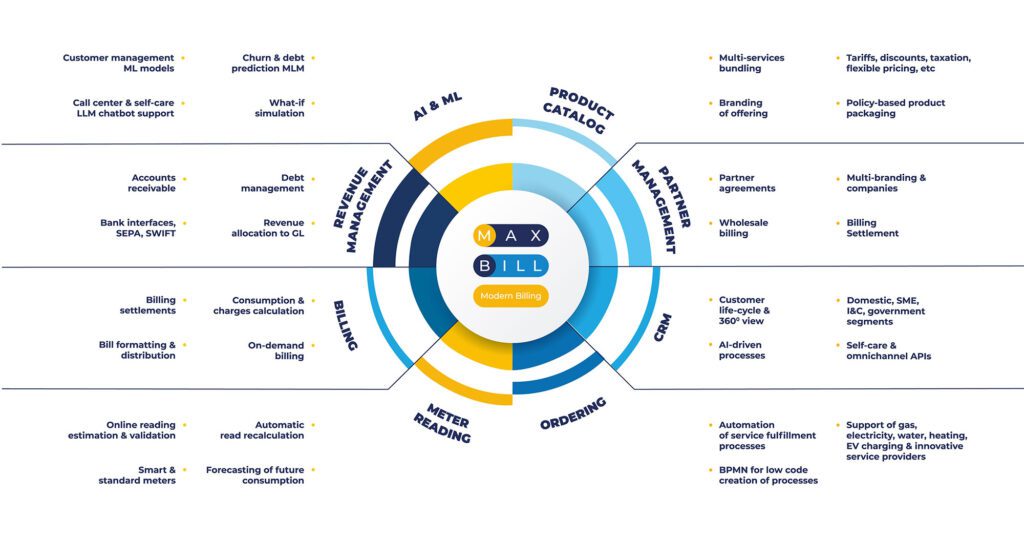 When key performance indicators for 'energy transition-ready' utility technology are established, let us introduce MaxBill's SaaS solution. It is designed to support organisations in their digital transformation, focusing particularly on enhancing billing and customer relationship management (CRM) systems.
Customer Management
Effective customer management software, whether standalone or integrated with billing processes, streamlines business-customer relationships by centralising vital customer data such as contacts, contracts, transactions, and summaries. Primarily designed for municipalities and service providers, these solutions are instrumental in meter reading and rate structure management.
They enable metered billing, consumption tracking, customised billing structures (e.g., peak/off-peak/shoulder billing, tiered rates, flat rates, etc.) and cater to various user roles like customer service, billing, credit control, meter reading, sales, and technical administration. Additionally, the inclusion of a customer portal empowers customers to self-manage by monitoring usage data, accessing account details, and setting preferences.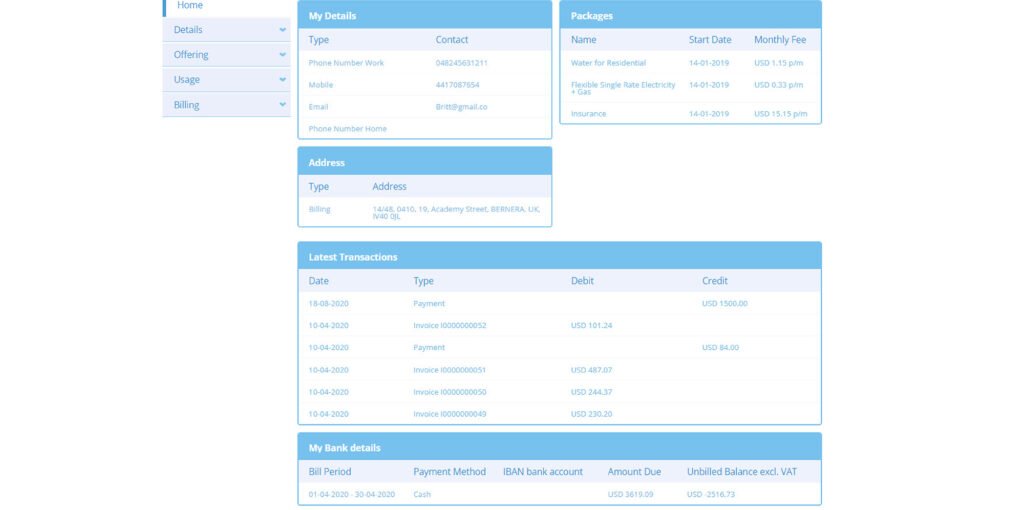 Key operations of CRM for Utility Companies
360º Customer Relationship Lifecycle Management: From Acquisition to Retention.
Personalised offers based on customer preferences and account records.
Comprehensive customer profiles, incl., addresses, phone numbers, financial data, and billing history.
Customer Financial Management
Management of financial details: billing cycles, deposit amounts, outstanding balances, payment methods, and applicable discounts.
Flexibility: modifying or removing necessary details from customer contracts.
Customer Products and Services Management
Rapid service management within billing cycles.
Inclusive processes: service renewal, extension, transfer, change of ownership or tenancy, and associated costs, including deposits.
Miscellaneous Customer Requests Processing
Effective management of customer interactions and requests.
Ensuring all customer interactions are recorded, monitored, and resolved promptly.
Billing Disputes
Efficient dispute handling.
Prompt customer response regarding charge disputes.
Established internal processes to reduce billing disputes due to incorrect charges billing errors, or refunds.
Customer Data Retention
Storage of all customer information and billing history.
24/7 access to archives.
Available comprehensive data for future reference and analysis.
Introducing MaxCare – The Ultimate Utilities CRM System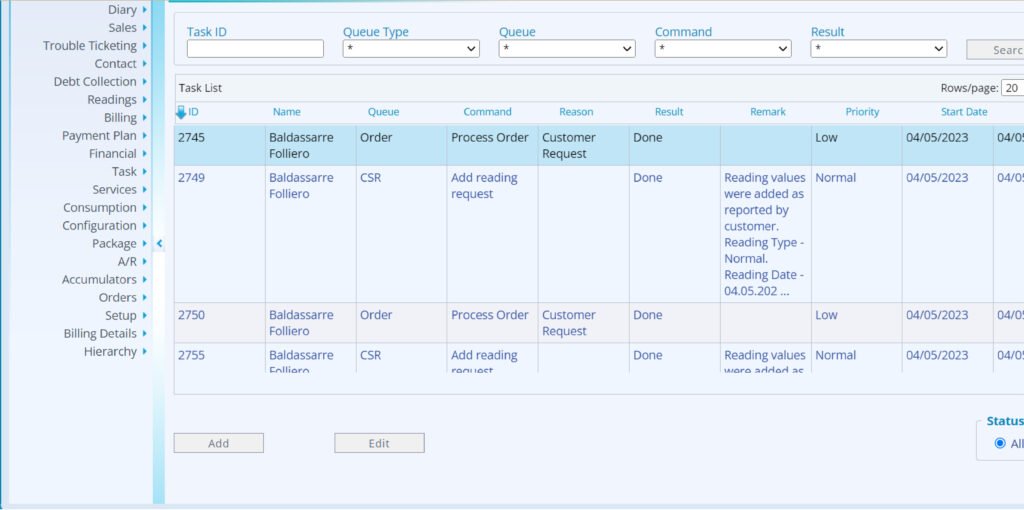 MaxCare is an advanced CRM tool tailored for utility companies, streamlining customer and contract information management. Its rule-based system enhances customer satisfaction and operational efficiency.
By centralizing all data, MaxCare offers a holistic view of customers for informed decision-making. MaxCare's customer-centric approach prioritizes utility customers and simplifies interaction tracking, providing seamless access to historical records.
The functionalities for CRM software for utilities include:
Customer initiation
Online price plan assignment and modification
Immediate customer and contract activation/deactivation
Invoice inquiries and adjustments
Handling customer complaints and requests
Sending letters and notices
Performing service changes
Implementing changes in customer profiles
Deposit and credit management
Billing and collection processes and activities
Customer resource inventory management
Workflow management mechanism
Reporting on all relevant customer and contract information.
Business Value Identified
MaxBill CRM for utilities:
Facilitates company scaling without unnecessary complexity.
Provides a comprehensive overview of stakeholders.
Identifies valuable business opportunities.
Streamlines processes and expedites payment cycles.
Enhances customer experience.
Reduces customer churn rate.
Delivers configurable features for municipalities, government organizations, and private companies.
Enables strong market presence and significant growth.
Empowers utilities to "play big" and capitalise on industry potential.
Related:
Beyond the Bill: Rethinking Customer Experience in Utilities 2023
Utility customer experience: how automation tackles key challenges
Energy billing: how to help customers avoid bill complaints, debts, and blackouts
Order Management

MaxBill's OMS system streamlines service providers' order tracking and fulfilment through customizable Tasks. It covers:
Customer business process integration for service requests, initiation, modification, and terminations.
Automated provisioning for external devices and third parties.
Complex bundles and services order processing.
Lead management.
Our system uses flexible workflow configurations for order steps based on company, product line, and order type, enabling tailored and efficient order processing.
Key Operations of Order Management Solution for Utilities
MaxBill offers flexible order and information management for efficient control over metered and unmetered sites, ensuring seamless product and service delivery and efficient service connection.
Inventory Management
Effective management and monitoring of diverse types of inventories.
Management and monitoring of tangible and intangible assets.
Maintaining precise records for each item:

Device types
Manufacturers
Models
Purchase dates
Serial numbers
Measurement units
Addresses
Status updates
Exchange or Loss of Supply Management
Comprehensive management and monitoring of the exchange process.
Covering repairs, replacements, renewals, and customer-initiated requests.
Ensuring precise billing for installation activities.
Alignment with organisational policies.
Event and Usage Data Records Management
Service-neutral engine.
Simultaneous handling of multiple input streams.
Efficiently processing large data volumes.
Processing data from various external devices and gateways (e.g., meter readings.)
Master Data Synchronisation
Capability to manage system master data.
Synchronising master data with different subsystems.
Ensuring consistency and accuracy across multiple systems.
Enabling efficient utility data management and integration.
Order Execution
Automated end-to-end management of the digital product lifecycle.
Reduction of invalid offers, incomplete orders, and activation failures.
Ensuring smooth and efficient handling from offer creation to order completion.
Improvement in accuracy and customer satisfaction.
Metered Reads Management
Estimation, validation, and editing of meter reads for accurate consumption calculation.
Maintenance of comprehensive records of past consumption data.
Gathering of hardware configuration details at service delivery points.
Inclusion of prices and available quantities by location.
Ensuring precise utility usage measurement and billing.
Providing valuable insights for the utility company and customers.
Smart Metering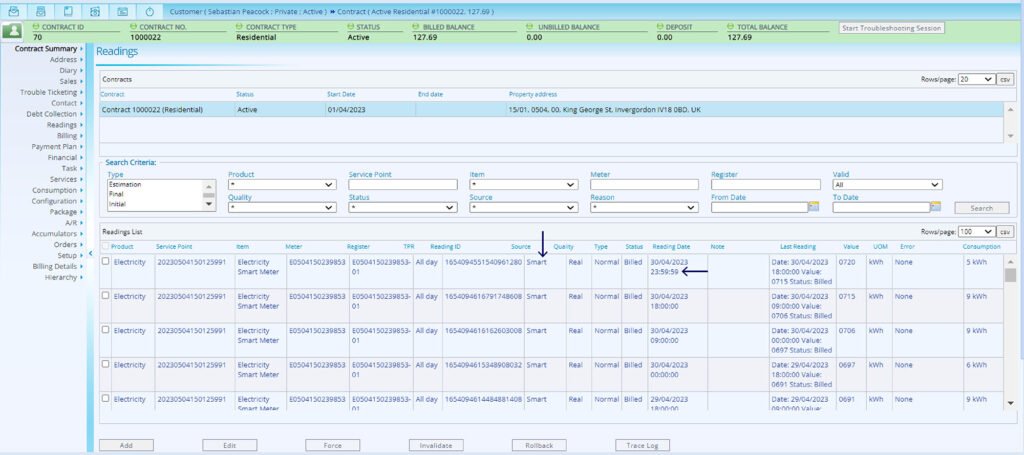 Related:
Heat Network Efficiency: Adopting Future-Ready Metering and Billing System
Business Value Identified
Benefits for utility companies:

Streamlined purchase process
Shortened order-to-cash cycle
Increased efficiency for suppliers and wholesalers

Personalised approach for business users:

Order entry and conversion
Stock level monitoring
Pattern analysis of previous bills
Shipping preferences confirmation
Price adjustment

MaxBill's process area of order management system for utilities:

Intuitive interface with user-friendly features
Handling of B2B transaction complexity
Unlimited customer and partner expansion

Additional business value points:

Enhanced customer satisfaction
Increased revenue
Improved operational margin
Consistent and error-free order processing
Maximised inventory productivity
Improved return on investment (ROI)
Billing and Product Management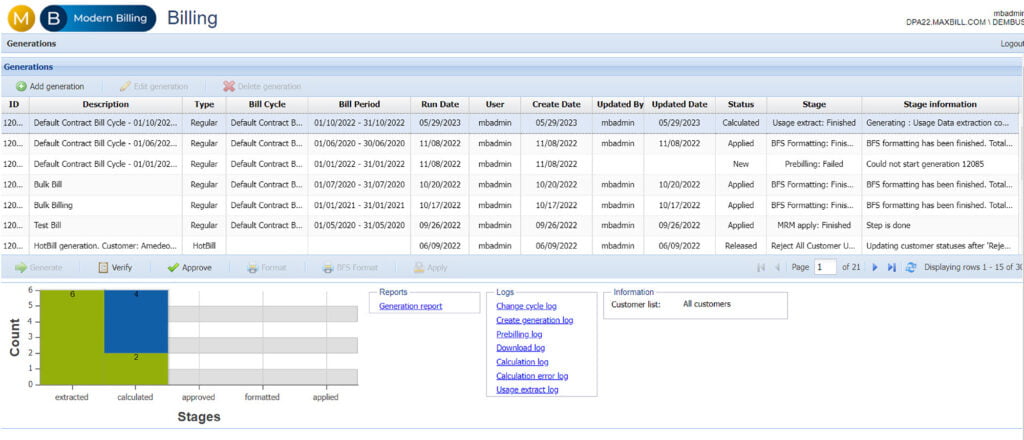 Billing and product management provide executives in the utility technology sector with the necessary tools to implement an invoicing workflow, automate billing operations, and fuel corporate expansion.
MaxBill offers a comprehensive billing module that includes various functionalities such as bill formatting, accurate calculation of consumption and charges, verification of bills, and extraction of usage data. This ensures that billing processes are efficient and accurate.
In addition to billing, MaxBill's product management module provides tools for managing prices and discounts, creating multi-service bundles, defining taxation rules, and organising products and services in hierarchies. These features allow utility companies to effectively manage their product offerings and tailor them to the specific needs of their customers.
Key Operations of Utility Billing Module and Product Management
Bill Run
Dependable and user-friendly interface.
Complete control over the invoicing process.
Standards for approving invoices.
Performance of validation checks.
Previewing invoices before issuing them.
Off-Cycle Bill for Outside and Other Charges
Customizable ad hoc invoices.
Clarity, security, and compliance for additional charges.
Recurring Charges
Transparent billing for flat-rate and variable-rate recurring charges.
Alignment of billing with business plans.
Getting a competitive edge.
Application at individual account level or in subscription price plans.
Consumption Management
Monitoring of customer consumption for usage-based services.
Facilitation of charging based on chosen rate plans.
Provision of efficient consumption management.
Deposit Charges
Modification of deposit amounts.
Ensuring accuracy and safety of all billing information.
Charges for External and Other Services
Clear and direct management of services.
Services provided separately from the main product or by third parties.
Examples include equipment, installation, or configuration activities.
Integration of these services within customers' bills.
Billing Automation
Defined and automated end-to-end billing procedures.
Full automation based on pre-configured criteria.
Simulation runs, formatted bill distribution, and electronic invoicing.
Reporting
Comprehensive reporting capabilities.
Benefits for accounting, sales, analytics, and other business functions.
Supporting manual or automatic report generation.
Email Notifications
Notification about regular payments, bills, client retention efforts, and targeted promotions.
Segmentation of recipients.
Enhancing communication and customer engagement.
Introducing MaxCatalog – a manageable and flexible solution for offering several items within one package.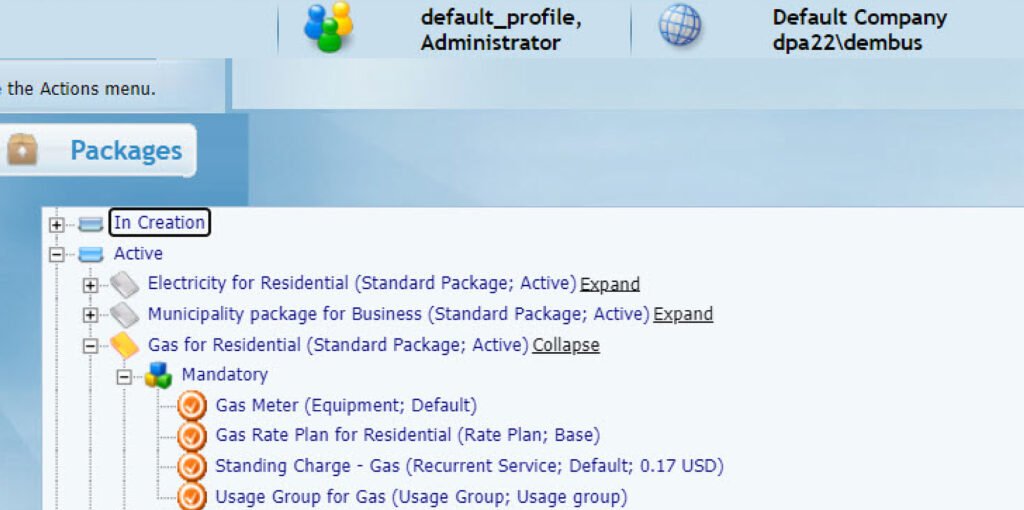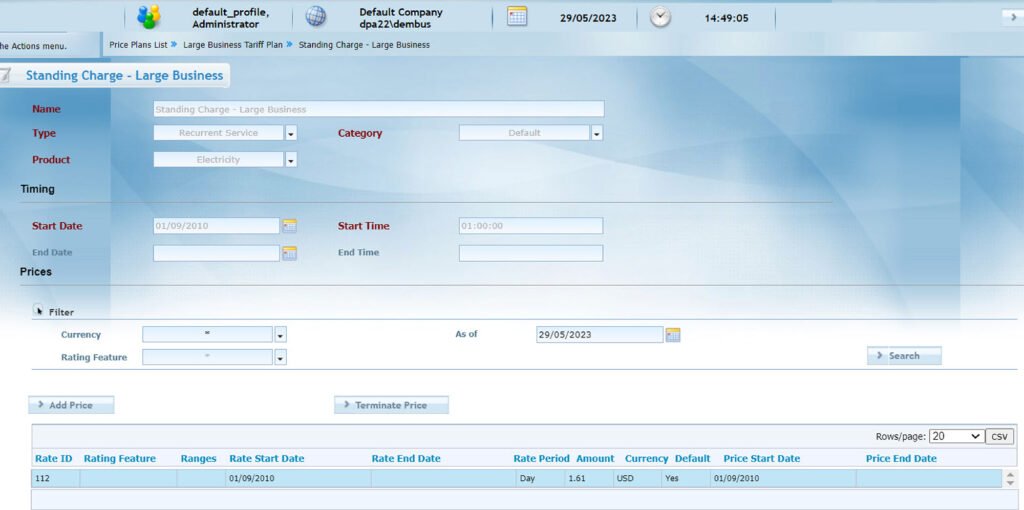 MaxCatalog offers a comprehensive solution for utility companies, supporting a wide range of products, services, pricing, and add-ons. Users can configure interest rates, taxes, pricing, and resource requirements for tailored offerings. Typically being a part of a complete billing system upgrade, MaxCatalog is:
User-friendly, efficient product management solution.
Empowers departments in provisioning, pricing, and discounting.
Eliminates duplicate product information, enhancing efficiency.
Centralizes product data, optimizing utility operations and management.
Related:
MaxBill Product Catalog: Empowering Your Customers with More Choice, Greater Control, and Enhanced Value
Business Value Identified
Configurable billing options for personalisation.
Adaptation to evolving regulatory requirements.
Application of taxation rules to avoid penalties.
Reduced customer churn rate.
Enhanced operational performance through streamlined processes.
Improved revenue management efficiency.
Agility for scaling up operations.
Delivery of tailored utility tech solutions for compliance, revenue maximization, and customer loyalty.
Revenue Management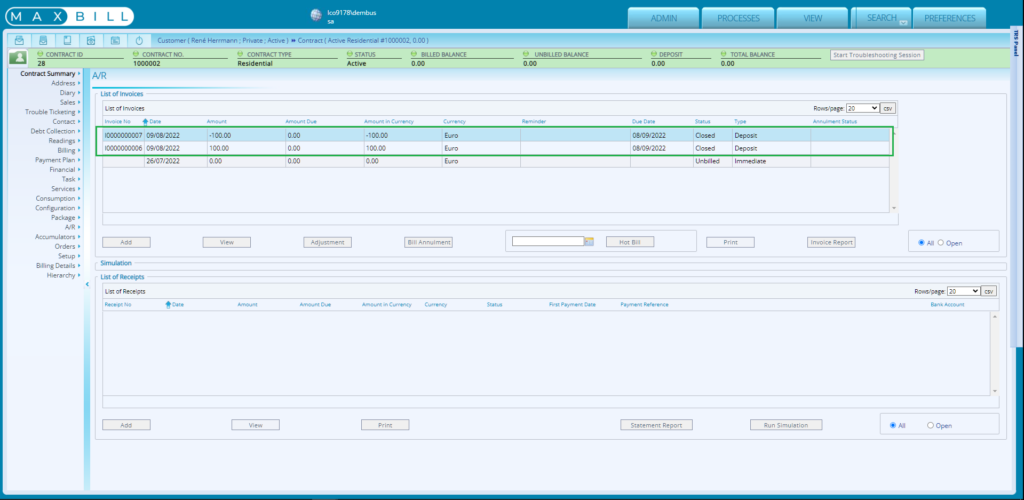 Revenue management software is crucial for utilities, aligning sales with payments and minimising revenue leakage. It enables accurate revenue allocation across multiple entities and offers insights to various departments, enhancing product and service performance monitoring. MaxBill provides standalone or integrated utility tech solutions for effective revenue stream management.
Key Operations of Revenue Management for Utilities
Our utility revenue management solution offers robust functionality, including usage and subscription management, billing, invoicing, collections, and accounts receivable. The suite includes tools for pricing strategies and seamless integration via an API framework for external business applications, simplifying taxation and payment processing with suggested pre-integrations.
Accounts Receivable
Enhanced convenience and flexibility for bill payments.
Customised payment plans available.
Option for automatic payments from designated bank accounts.
Efficient management of customer accounts receivable.
Timely and accurate tracking of outstanding payments.
Accrual Reporting and Forecast
Ability to monitor earned but unbilled revenue.
Customer base segmentation.
Billing based on services provided and projected revenue.
Accurate tracking and forecasting of revenue.
Valuable insights for financial planning and decision-making.
Collection Activities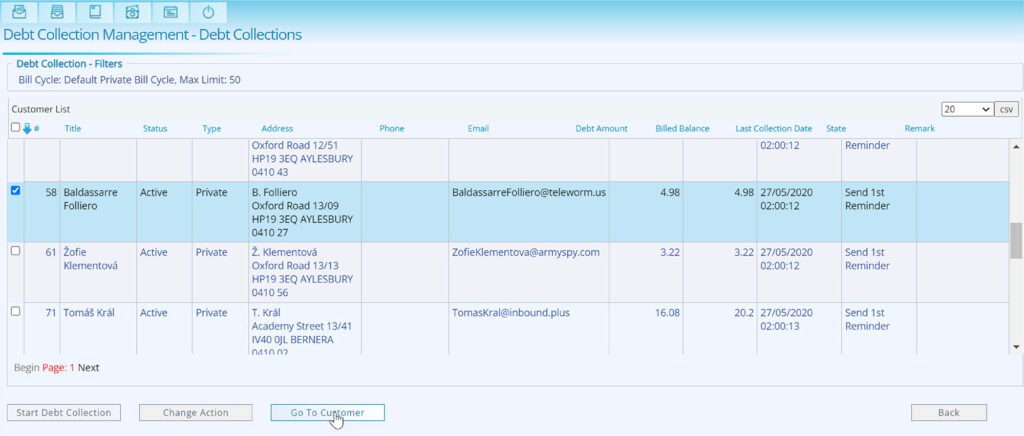 Effective management of outstanding unpaid invoices.
Inclusion of late payment charges and uncollectible receivables.
Setup of collection activities aligned with policies.
Enabling of timely and efficient past-due balance collection.
Proactive collections management.
Improved cash flow by minimising bad debt impact.
Payment Arrangement Management
Creation, collection, and tracking of time-defined payment arrangements.
Easy management of customer payment needs.
Smooth customer journey and driving additional revenue.
Flexible payment options.
Monitoring of payment progress.
Maintaining clear communication with customers about payment arrangements.
Business Value Identified
Visibility, control, and agility of revenue processes.
Capabilities to capture, retain, and maximise revenue opportunities.
Automated recurring billing, subscription management, and revenue analytics.
Integration with the company's tech stack.
Optimisation of efficiencies across sales and finance operations.
Acceleration of subscription revenue growth.
Additional business value points include:
Employee and Customer Satisfaction.
Elimination of Data Silos.
Seamless Rollouts of New Products and Services.
Consistent Service Throughout the Customer Life Cycle.
Increased Revenue.
Related:
Utility Debt Management: Mitigating Indebtedness With Optimised Collection Strategies
Utility Debt Prediction Model to Protect Revenue and Enhance Customer Retention
MaxBill Workflow Processor: Unlocking Efficiency with Multi-Configurable Business Process Management
Maximizing Revenue Potential: The Benefits of Automated Revenue Management System
Partnership Management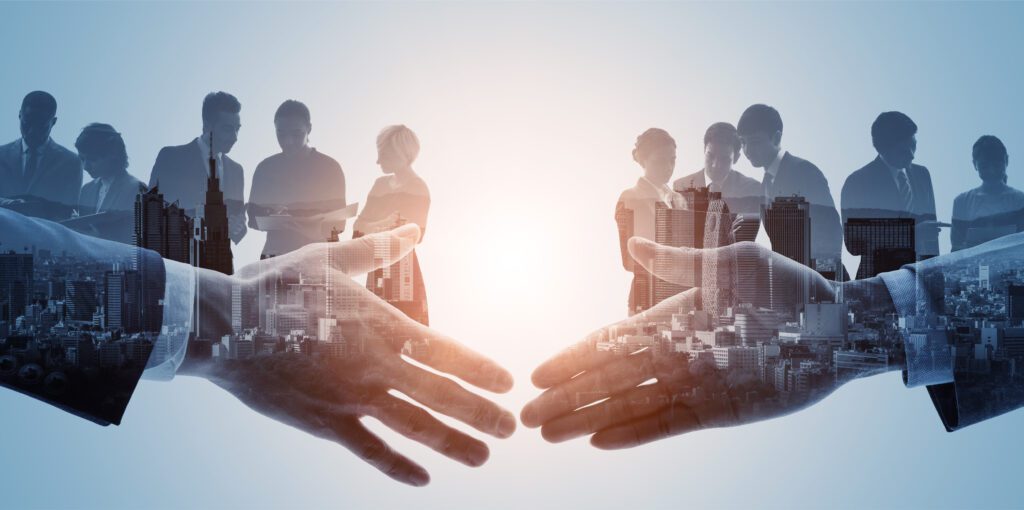 Partner management software (PRM) traditionally monitors sales partners and fosters seamless communication, supporting growth through strategic partnerships. PRM ensures fair opportunity and fund distribution, with precise partner billing and dedicated portals for collaboration, including legal compliance, incentives, and performance tracking. In the energy and utility sectors, PRM aids managed service providers in efficient coordination with third-party contractors, fostering alignment for mutual success.
Meet MaxBill Partner Management Platform – Agile, Value-Added Connectivity Solution for Scalable Partnership
The MaxBill partner management platform offers a comprehensive solution for scalable partnership success. It supports various business models, including B2B, B2B2C, wholesale, and reseller models, with flexible reconciliation hierarchies. Two-sided billing streamlines processes for both the business and partners within a single system. The solution includes onboarding, training, contract management, partner billing, portals, automated workflows, and activity tracking.
Key Operations of Partner Management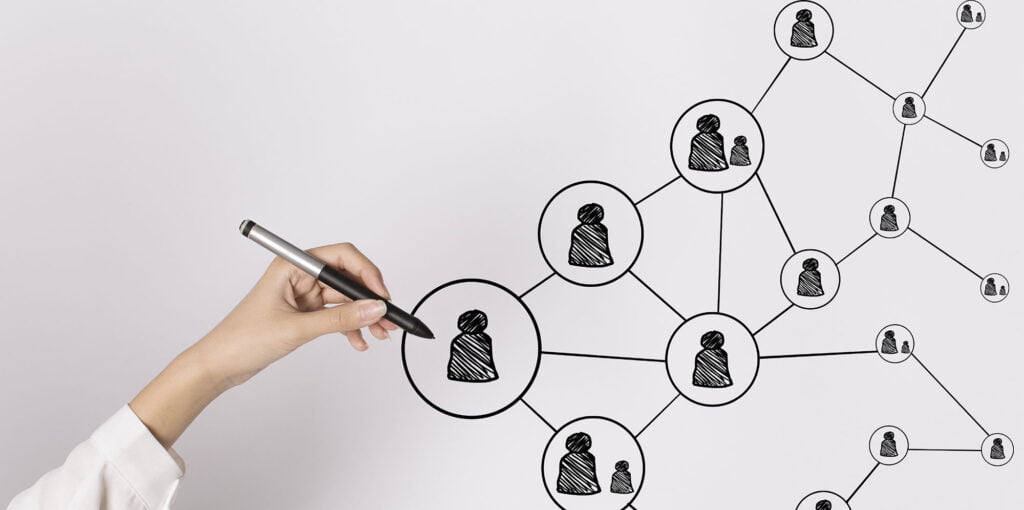 At MaxBill, we leverage modern billing principles to help energy and utility businesses build strong partnerships, scale across offerings, and ensure a stable revenue pipeline.
Financial Operations Management
Streamlined processes through automation of financial activities.
Enhanced efficiency, accuracy, and speed.
Improved financial performance.
Payment Allocation
Establishment of payment allocation guidelines based on client services and invoices.
Ensuring systematic and efficient payment allocation.
Alignment with company's business rules and client requirements.
Optimised cash flow for financial executives.
Reduced payment processing errors.
Enhanced customer satisfaction through accurate payment allocation.
Revenue Sharing and Calculations
Efficient calculation of revenue sharing.
Considering factors like agreement terms, tax rules, local regulations, caps, and minimum guarantees.
Accurate allocation of gross or net revenue.
Precise payment calculations.
Accuracy in line with contractual obligations and industry standards.
Miscellaneous Charges Application
Billing aligned with tariff plans for new services, equipment installation, or configuration change.
Accurate and timely billing for additional services or modifications.
Receipt of External Charges & Third-Party Company Settlement
Capability to incorporate third-party vendor fees into customer payments.
Seamless integration of third-party billing calculations into client bills.
Accurate accounting for external charges in billing processes.
Business Value Identified
Future-fit connectivity and agile service scaling.
Support of partner acquisition, accurate transactions, financial automation, and transparency.
Building partner trust through effective communication.
Legal compliance and credibility.
Financial security and penalty-free business.
Business growth through flexible digital offers.
Related:
Partner Relationship Management: Best Practices and Tips to Succeed in 2023
Key Takeaways
MaxBill billing and customer management software designed for multi-utility businesses.
Supports transition to new business models and growth in changing industry conditions.
Addresses operational complexities and future-proofs the business.
An all-in-one platform facilitates the digitalisation of core capabilities:

Customer service and billing
Modular collection of pre-packaged business functionalities
Single platform access
Powerful connectivity solution with third-party partner management elements

Six key modules covering vital operations
MaxBill's modern billing and revenue management software meets evolving industry requirements and capitalises on growth opportunities.
Related:
6 red flags for utilities to switch to a better and more agile billing solution
Benefits & Business Outcomes: All-in-one Billing & Customer Management Solution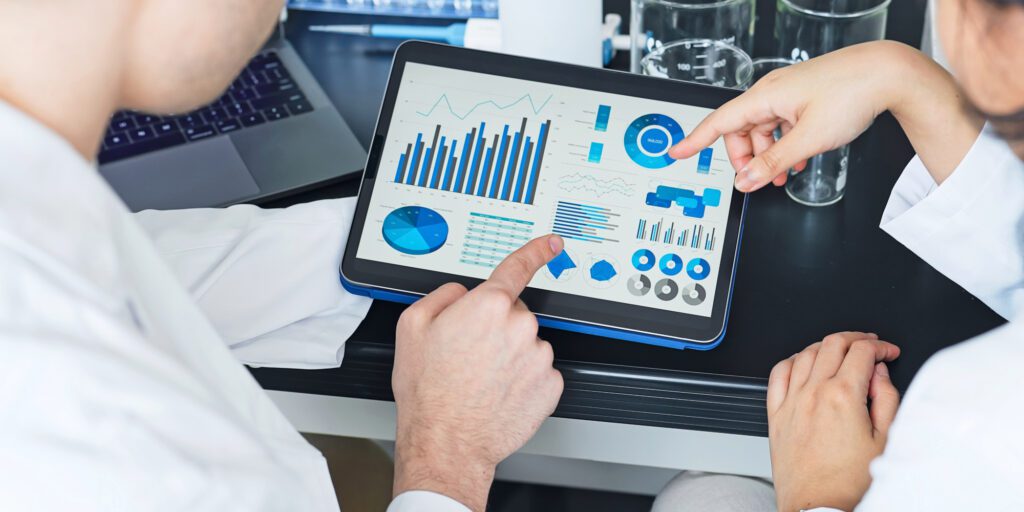 When implementing MaxBill as part of your utility tech solutions for the transformational journey, you can expect three key fiscal outcomes: revenue growth, cost efficiency, and increased profitability, as well as the outcomes that define the success of utilities in the market and their competitiveness. Here are the outcomes MaxBill can help you achieve:
Revenue Outcomes
New Revenue Streams: Generate new revenue opportunities through efficient customer engagement and partner base growth.
Visibility, Control, and Agility: Gain a clear view of the business cash flow, exercise control, and adapt quickly to drive growth.
Maximised Revenue Opportunities: Automate recurring billing, subscription management, and revenue analytics to maximise revenue potential.
Performance Outcomes
Automated Revenue Management: Streamline revenue management processes for efficiency and accuracy.
Accelerated Payments and Optimised Workflows: Speed up payment processing and streamline operational workflows.
Seamless Rollouts of New Products and Services: Easily introduce and launch new offerings without disruptions.
Consistent Service Quality: Deliver consistent and high-quality service throughout the entire customer journey.
Flexibility to Adapt to Changing Regulations: Stay compliant with evolving regulatory requirements through flexible system adjustments.
Robust Billing Flexibility and Scaling Options: Customise billing processes to meet specific business needs and scale operations as required.
Shortened Order-to-Cash Cycle: Reduce processing time and increase efficiency in order processing and cash collection.
B2B Service Capacity: Handle complex B2B scenarios and accommodate the growth of customers and partners.
Related:
Hyperautomation: Providing Customers with Perks of Self-Service
Customer Engagement Outcomes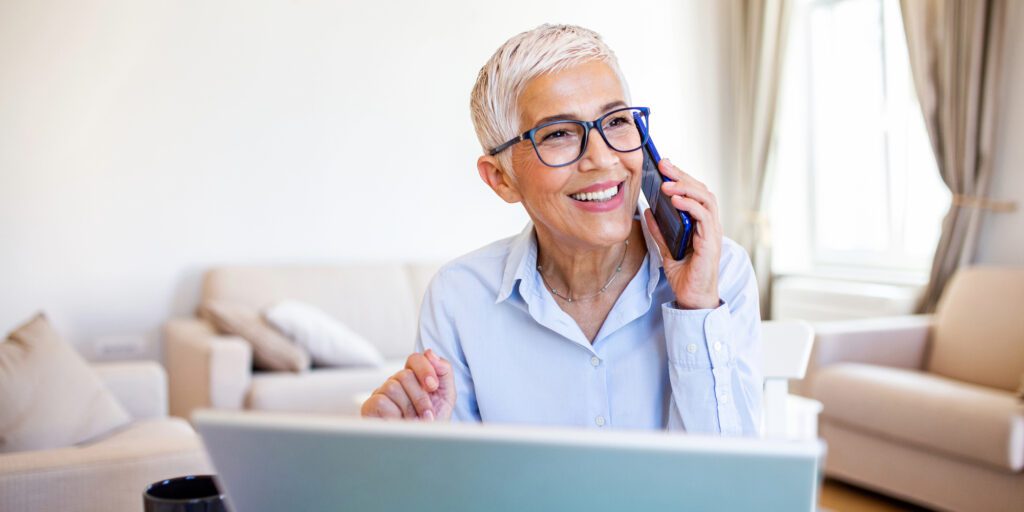 Meeting Customer Expectations: Deliver on promises to meet and exceed customer expectations.
Resource Focus: Allocate internal resources to enhance product value.
Intelligent Customer Data: Gain comprehensive insights into customer interactions and identify business opportunities.
Reduced Churn Rate: Retain customers through excellent service delivery.
Cost Efficiency
Optimised Efficiencies: Improve sales, success, and finance operations for cost optimisation.
Reduced Capital Expenses: Minimise costs associated with hardware, software, and data centre setup through cloud computing.
Optimised Capital and Operating Expenses: Keep peace of mind since MaxBill addresses the need for increasing server capacity or building an application.
Agility and Speed to Market
Innovation and Efficiency: Leverage cloud adoption and a cloud migration strategy to drive innovation and increase operational efficiency.
Quick Adaptation: Quickly adapt to market changes, ring-fence existing customers, and gain market share from competitors.
Business Growth Capacity: Harness the power of an agile and flexible utility tech solution with billing that supports the growth of your entire business.
Digital Offer Launch Empowerment: Gain the ability to launch digital offers with design-time flexibility, empowering your business to meet evolving customer demands.
Agile Response to Regulatory Changes: Quickly react to tax rule changes and state regulations, where timeliness and compliance are crucial, ensuring your business remains compliant and avoids potential penalties.
Market Expansion and Global Reach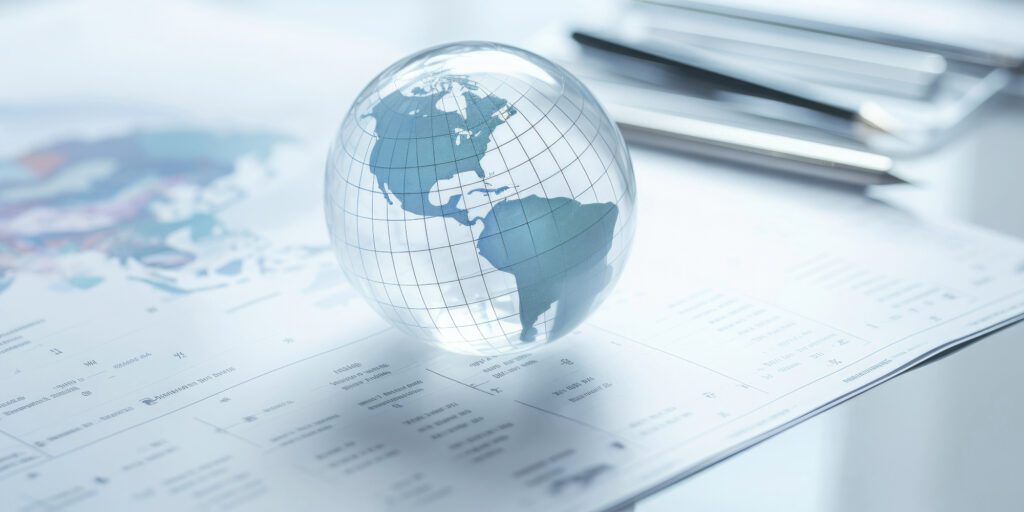 Converged solution: Consolidate multiple brands, service packages, and databases on one platform for unlimited scalability.
Comprehensive CRM: Benefit from a comprehensive view of all engaged parties and uncover business opportunities.
Partnering at Scale: Enable scalable partnerships with value-added Partner Relationship Management (PRM) capabilities.
Highlights for Utility Tech Leaders
As companies navigate the complexities of energy transition, it becomes imperative for their leaders to reevaluate and transform their systems. This transformation should focus on enhancing meter-to-cash capabilities, customer engagement, and the adaptability of services, with an emphasis on multi-utility support and cloud-based solutions.
MaxBill emerges as an invaluable partner in this journey, offering a Software as a Service (SaaS) platform that provides a modular suite of business functionalities integrated through an advanced orchestration platform. 
By leveraging MaxBill's utility tech solutions, utilities can achieve significant revenue growth, operational excellence, and enhanced customer engagement. Additionally, they gain the ability to expand their market reach globally while benefiting from increased cost efficiency, agility, and speed in responding to market demands. In essence, MaxBill not only facilitates a seamless transition into the digital realm but also ensures that utilities are well-positioned to thrive in an era of energy transition.
Transform your utility's future with MaxBill. Discover how our SaaS platform can help you embrace innovation and efficiency in the shifting market landscape.
Continue with reading Part III of the Guide: Digital Transformation: Real-World Examples & Best Practices in Energy & Utility