The journey to digital transformation in the utility industry is crucial for businesses seeking to stay ahead during the energy transition. After delving into its essentials in Part I and exploring cutting-edge utility tech solutions in Part II, we now turn to Part III. Here, we present compelling real-life business cases, illustrating diverse needs and starting points, yet converging on one common goal: the successful evolution of business.
Part III is more than just a guide; it's a treasure trove of expert insights and actionable advice, underpinned by real-world examples. It demonstrates that systems' revamping is not just feasible but a strategic imperative. Here, you'll learn to identify key metrics and functionalities vital for your business's growth and how to select a technological solution that aligns with your unique needs. Join us as we demystify digital transformation in energy and utility, proving it's not a 'mission impossible' but a journey towards innovation and excellence.
---
PART III
Digital Transformation in the Utility Industry Though Brilliant Business Cases
The digital transformation of the energy industry requires a clear vision and deliberate execution strategies, however extensive your revamping will be. The following real-world examples manifest a clear vision and defined strategy that the companies accepted thanks to securing the help of a third-party expert company with whom they embarked on the transformational journey.
These cases underscore:
Critical phases and key milestones in the transformation process.
Essential resources that streamlined the journey, ensuring timely and successful implementation.
Strategies for planning and achieving successful digital integration.
Digitalization is not a one-size-fits-all strategy. Leadership teams must tailor their digital goals to shape their strategy, specifying the nature and scope of the desired business impacts. This tailored approach guides investment decisions and the sequencing of digital initiatives.
The benefits of digitalization can be categorised into two main types:
Digital Optimisation: Enhancements to existing processes and customer experiences.
Digital Transformation: A complete overhaul in serving the market with innovative products, services, or business models.
Continue exploring these case studies to gain valuable insights and inspiration for crafting your own success story in the realm of digital transformation.
E.On's Success: Digital Transformation with the Largest and Fastest Customer Migration in the UK

E.ON UK, a key player in E.ON Next Energy Limited—one of Europe's premier energy conglomerates—has successfully navigated a major transformation, evolving from a longstanding energy supplier to a dynamic, agile enterprise start-up. In the process, the company has managed to maintain its strong commitment to sustainability, while also implementing an innovative operating and technology model, with a cutting-edge customer-to-cash cloud platform at its core.
Challenges and Problem Statement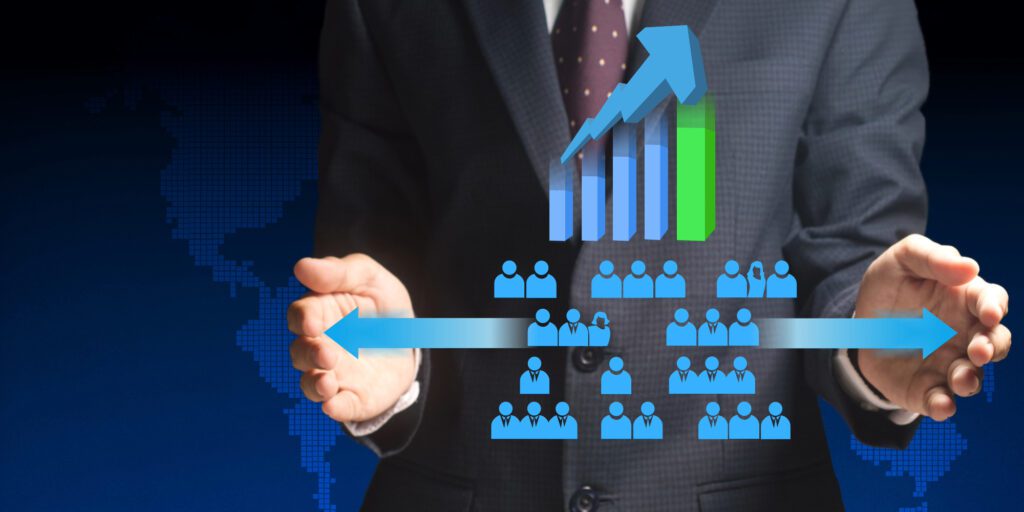 Strategic Brand Consolidation: In response to the global pandemic, E.ON UK decided to unify its customer base under a new brand, E.ON Next, necessitating a smooth transition for customers from both E.ON and various other power supplier brands.
Risk of Disruption: The migration process was complex and posed significant risks, with the primary challenge being the transfer of customers across different brands and service platforms without disrupting their experience or the company's regular business operations.
Potential for Customer Attrition: Any errors or mismanagement during the migration could lead to customer dissatisfaction, increasing the likelihood of customers switching to competitors, resulting in potential losses for E.ON UK.
Historical Precedents: There were precedents within the UK energy industry of companies facing difficulties during similar migration efforts from outdated legacy systems, which had led to customer loss, reduced revenue, and reputational damage, highlighting the risks and stakes involved for E.ON UK.
The Business Transformation Strategy
To navigate these challenges, E.ON UK established three primary work streams as part of its digitalisation strategy:
New Operating Model: The implementation of a new operating model wherein specialised teams would manage all interactions with a defined group of customers, ensuring consistency and efficiency in customer service.
Customer Migration: A meticulous approach to customer migration, aimed at maintaining consistency across all channels and platforms, thereby ensuring a seamless transition for customers.
Legacy System Overhaul: The phasing out of outdated legacy systems, replaced by an end-state architecture designed to be more efficient and effective.
Outcomes and Global Results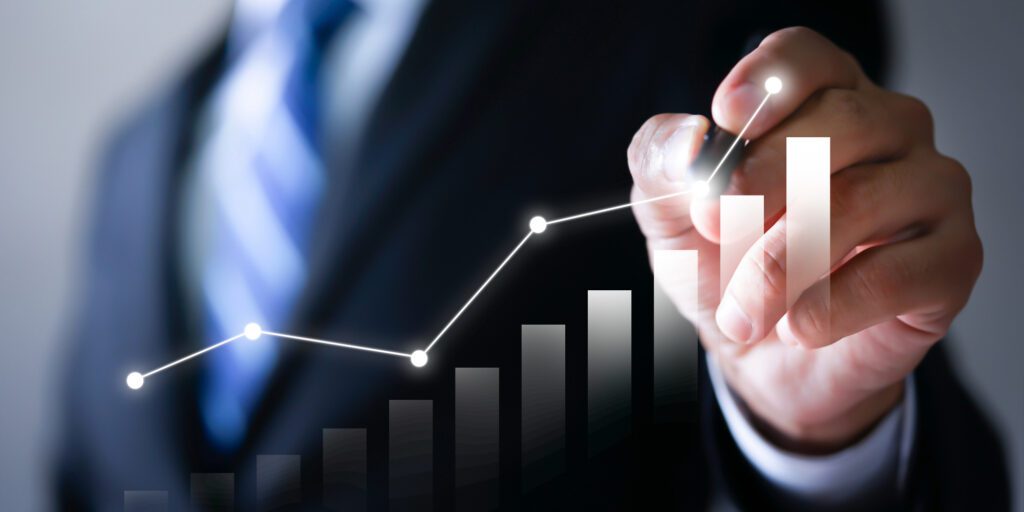 Enhanced E.ON Next Customer Service: Such a significant transition strategy has significantly improved customer service operations at E.ON UK.
Leaner Organisation: Adoption of the new operating model and technology platform has resulted in a more streamlined and efficient organisation.
Faster Decision-Making: The company now benefits from quicker and more responsive decision-making processes, which are closely aligned with customer interactions.
Scalability and Flexibility: The platform and operating model are both scalable and flexible, allowing E.ON UK to swiftly adapt to regulatory changes and evolving customer needs.
Industry Leadership: These improvements ensure that E.ON UK continues to lead in the energy industry, even in the face of ongoing challenges and changes in the market.
Eneco's Journey: Expanding into New Growth Sectors
Eneco Group, a leading figure in the energy sector, has strategically embarked on a journey of operational optimisation, ensuring that efficiency remains paramount. Through a comprehensive restructuring and simplification of its organisational structure, Eneco Group has embraced digital tools and digital technologies to streamline its processes. A subsidiary of Eneco Energy, Joulz, plays a pivotal role in this transformation, providing a range of services from design and engineering to maintenance and emergency support for gas and electricity distribution grids, serving two million residences in the Netherlands.
Challenges and Problem Statement
Operational Issues: Joulz aimed to achieve the highest standard in operational performance.
Minimising Client Connection Disruptions: A key goal was to reduce interruptions to client connections during the optimisation process.
Optimising Distribution Grid Operations: There was a critical need to enhance the efficiency and effectiveness of grid operations.
Cost-Efficiency: The company strived to maintain and construct grids and connections at the most optimal costs.
Maintaining Efficiency and Reliability: It was imperative to uphold high standards of efficiency and reliability, even while making operational changes.
Changing Operational Procedures: Achieving these goals necessitated a significant shift in how operational procedures were carried out.
Reimagining the Organisational Framework: The existing organisational structure and processes needed to be reconsidered and restructured to meet the new operational objectives.
The Business Transformation Strategy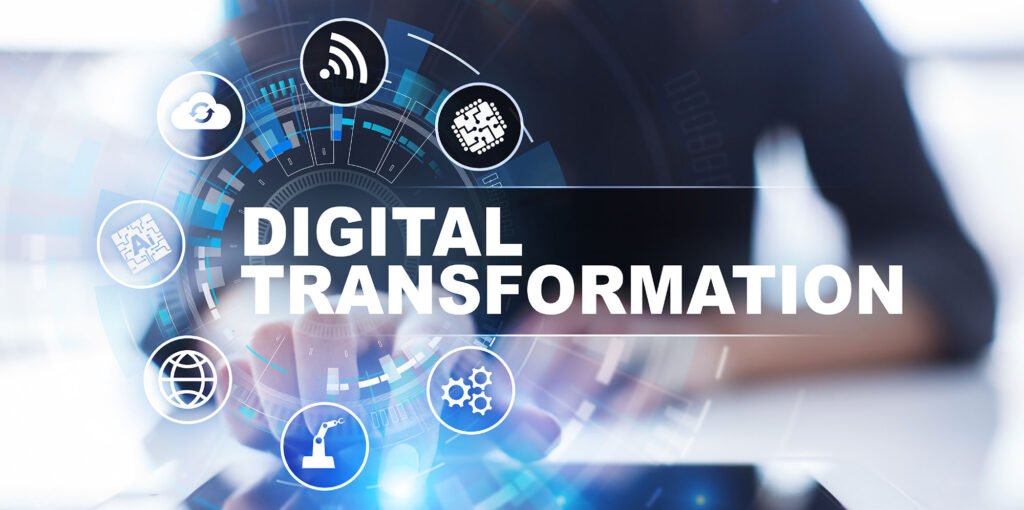 Joulz embarked on a digital transformation journey, underpinned by two strategic moves:
ERP System Integration: Automating operational procedures to enhance efficiency and reduce manual errors.
Deployment of a Business Support Management System: Driving and monitoring process excellence, ensuring that all operations, from order to payment, were seamlessly processed.
This comprehensive digital solution aligned automated operations with Joulz's administrative and field operating tasks, ensuring smooth coordination and efficiency across the board. The digital transformation required meticulous planning and constant monitoring to ensure seamless integration and performance of the new systems.
Outcomes and Global Results
Operational Efficiency: Digitalisation has significantly enhanced operational efficiency at Joulz and Eneco Group.
Reduction in Client Connection Disruptions: There has been a noticeable decrease in disruptions to client connections.
Strategic Market Positioning: Eneco has strategically positioned itself in new growth markets, capitalising on its strong brand and substantial client base.
Introduction to Smart-Energy Solutions: The rollout of smart-energy solutions has contributed to an increase in revenues and a decrease in customer attrition rates.
Financial Savings: The company has achieved a structural reduction in software and maintenance costs, totaling 75,000 euros annually and a cumulative savings of 15 million euros.
Enhanced Customer Experience: Customers now have access to valuable insights regarding their energy usage, boiler performance, and energy-saving tips, all available through a monthly membership, enhancing their overall experience.
Strengthened Industry Position: These outcomes have served to reinforce Eneco's standing as a leader within the energy sector.
Shell's Digital Transformation: From 50K to 2M Service Points

Shell Energy Retail (former First Utility), a leader in providing 100% renewable electricity, gas, broadband, and smart home technology, is committed to delivering simplicity, reliability, and affordability to households across the UK. The company stands out for its innovative technology solutions aimed at enhancing customer service and ensuring operational efficiency.
Challenges and Problem Statement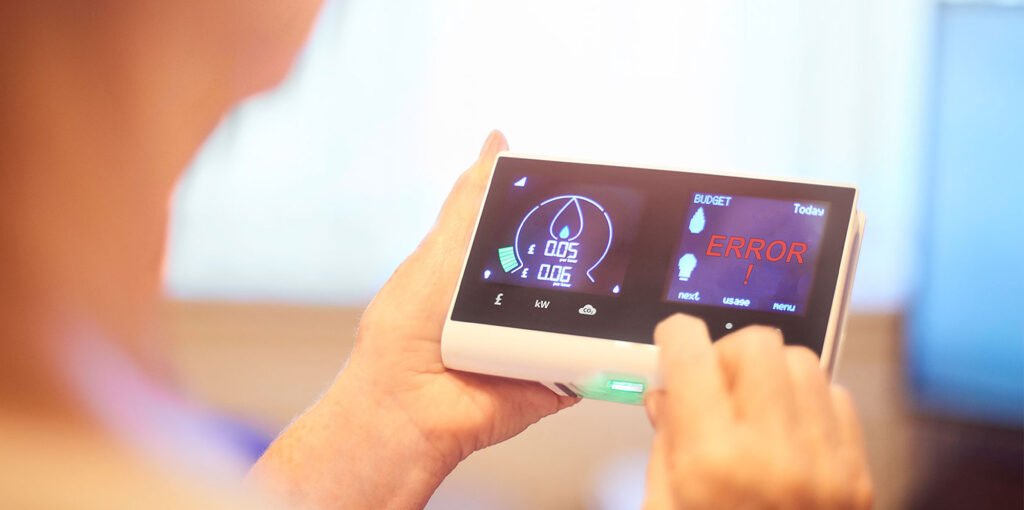 Outdated Legacy Systems: The company's operations were hindered by legacy systems, which were not capable of supporting the desired level of efficiency and operational agility.
Operational Inefficiencies: These legacy systems led to significant operational delays, affecting the overall customer experience.
Adoption of New Service Packages: The introduction of new and improved service packages was a strategic priority, but the transition was impeded by the outdated systems in place.
Need for Digital Transformation: To remain competitive and continue delivering exceptional services, a comprehensive digital transformation strategy, particularly in billing and customer service, was essential.
Strategy and Implementation
Smart Meter Implementation: Shell transitioned from a traditional consumer-supplier relationship to innovative smart meters, empowering customers to manage and regulate their own energy consumption.
Expansion of Service Packages: Shell expanded its service offerings and moved away from the legacy systems that were previously a bottleneck to operational efficiency.
Implementation of Integrated Solutions: The business initiatives included enhancing core business capabilities such as customer service and billing through pre-integrated CRM, order management, meter and readings management, rating, product catalogue, and invoicing modules.
Flexible Workflow Engine: A new flexible workflow engine was implemented, facilitating easy integration and configuration of automated processes across the organisation.
Outcomes and Global Results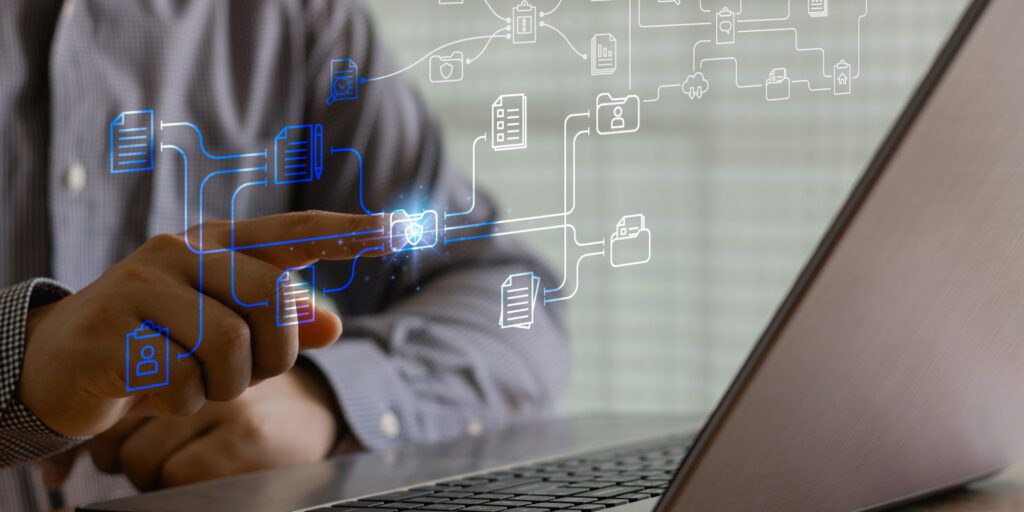 Enhanced Operational Efficiency: The digital transformation led to the elimination of previous operational inefficiencies.
Improved Customer Service: Implementation of a comprehensive CRM and highly automated processes, including bots at the helpdesk, resulted in a significantly enhanced customer service experience.
Efficient Data Management: The company achieved more streamlined and efficient management of customer data.
Advanced Billing Solution: The adoption of a powerful billing solution enabled the flexibility to accommodate virtually any payment scheme, aligning with customer needs and preferences.
Service Innovation: Shell Energy Retail successfully introduced new service packages, further enriching their offering to customers.
This next chapter zeroes in on the critical process of choosing the ideal utility billing solution provider and utility tech in general, setting the stage for a successful and transformative digital journey.
Choosing the Right Tech Solution Provider for Your Transformation Journey
At MaxBill, we are not just utility billing providers and don't just offer solutions; we partner for success. Our approach is rooted in 27 years of experience, where our experts don't just collaborate with tech leaders in energy and utilities but continually refine their knowledge through market analysis and self-education. This unique blend of experience and expertise has enabled us to devise four fundamental tips for selecting the right solution provider, tailored for organisations aiming to either update legacy systems or fully embrace digitalisation.
Key points to consider before hitting the road: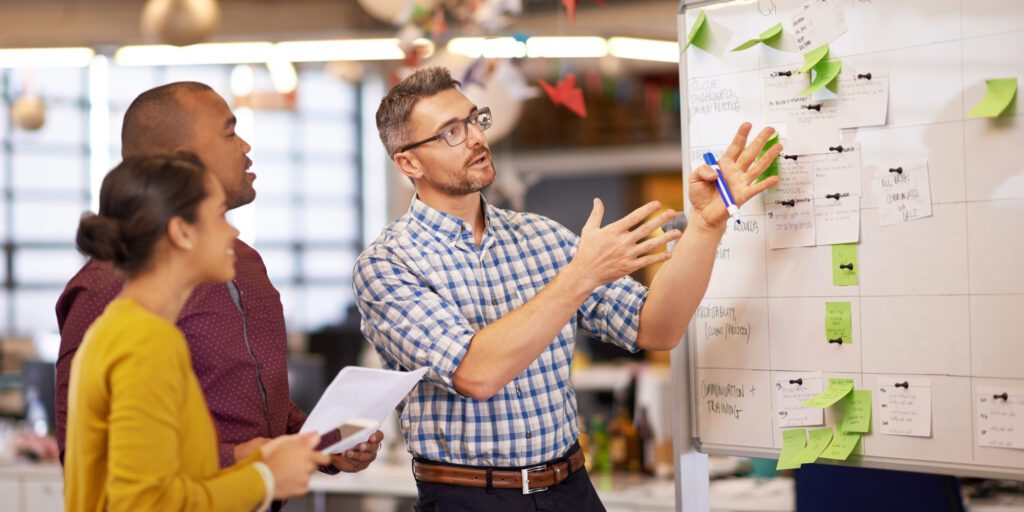 Complex Production Environments: CIS handle vast amounts of data within intricate production settings.
Time-Intensive Implementation: Implementing a CIS system typically takes two years or more.
Well-Defined M2C Capabilities: Back-office Meter-to-Cash capabilities are generally standardized; herewith, a utility billing services provider can tailor them to specific needs.
New Requirements from Market Transitions: Evolving customer expectations and energy market changes introduce new requirements.
Potential Shortcomings of Single-Vendor Solutions: A monolithic, single-vendor CIS solution may not adequately address all emerging needs.
Market Maturity and Baseline Functionalities: Most vendors in the matured market offer products with a readily available set of baseline functionalities.
Need for Configuration and Integration: Despite available functionalities, efficient implementation requires careful configuration and system integration.
Addressing Specific Operational Needs: Implementation efforts should fulfil specific operating requirements, rate structures, regulatory specifications, and market interfaces, which may vary by jurisdiction.
Further tips will significantly help in choosing the right solution provider among the thousands on the market.
TIP 1: MAKE A PRIMARY EVALUATION OF: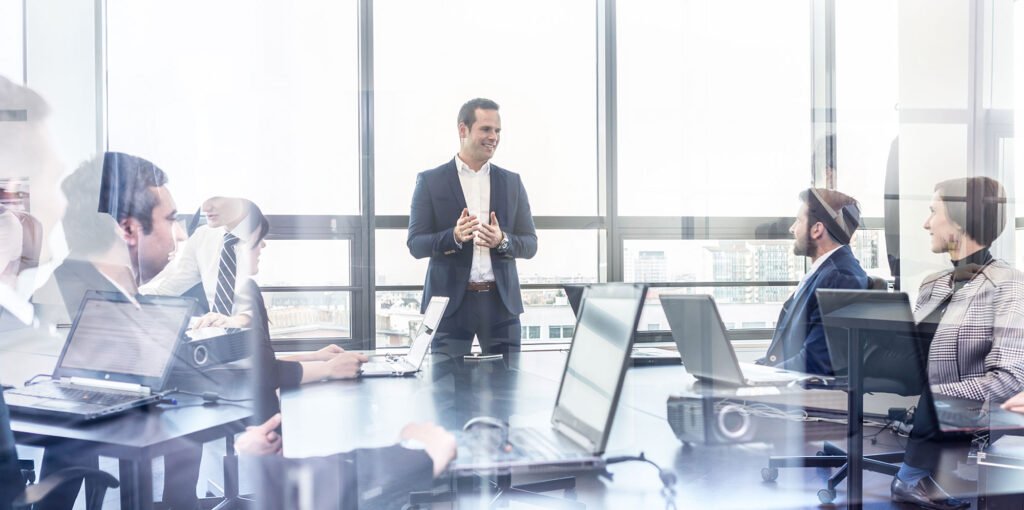 Resource Availability: Assess the availability of skilled resources for implementation, ensuring there are adequate personnel with the necessary expertise.
Specialized IT Service Providers: Look for IT service providers that specialize in your industry, bringing extensive product expertise and experience.
Proactive Risk Management: Encourage IT leaders to think ahead about potential implementation challenges and to proactively manage project risks.
Vendor's Solution Modularity: Evaluate whether the vendor offers a modular CIS solution, composed of pre-packaged business capabilities.
Expandability of Product: Ensure the potential technology provider's product can be expanded, either with third-party features or custom-built business capabilities.
Collaborative Capability Definition: Promote collaboration among business leaders to precisely define the specific capabilities required to achieve desired business outcomes.
API Documentation for Integration: Work closely with the chosen product vendor to ensure that the CIS solution provides well-documented APIs for all exposed capabilities, facilitating seamless integration and future scalability.
Scalability and Interoperability: Verify that the CIS solution is not only fit for current needs but also designed for future scalability and interoperability, allowing for adaptability to evolving business models and market demands.
TIP 2: DEFINE COMPANY-SPECIFIC, BUSINESS OUTCOME-DRIVEN METRICS BEFORE EVALUATING TECHNOLOGY VENDORS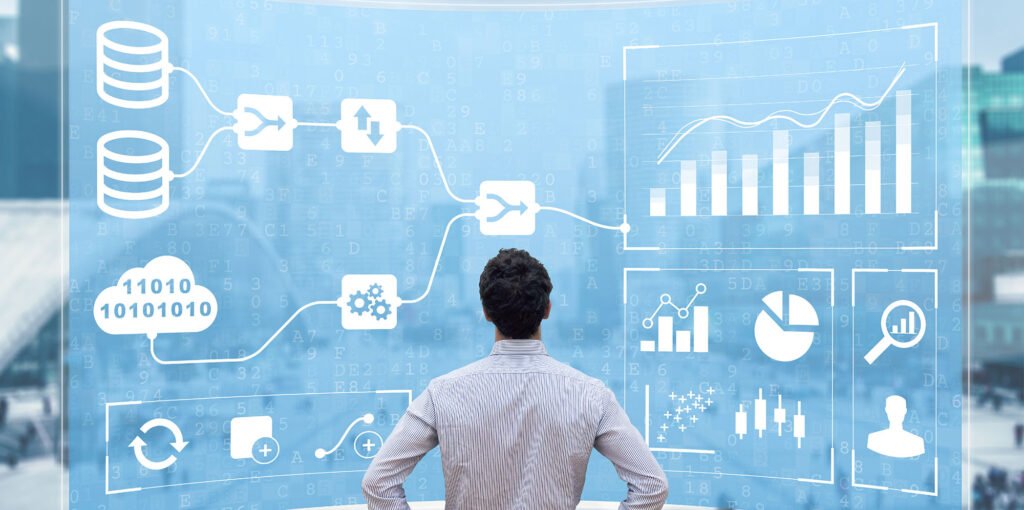 Prioritise Value-Quantifying Metrics: Focus on metrics that clearly quantify the technology's value in terms of revenue generation, cost savings, and risk mitigation across the utility value chain.
Consider Gartner's recommendation to categorise metrics into three types:

aggregated business outcomes: metrics related to profitability or financial performance
business-outcome-driven metrics: the ones measuring customer service provisioning costs and asset reliability
technology-outcome-driven metrics: the percentage of AMI metre reads, percentage of digitally completed customer service requests, and percentage of digitally connected assets. etc.

Align Metrics with Transformation Strategy: Ensure that the identified metrics are in line with the company's transformation strategy to drive coherent and strategic development.
Communicate Business Outcomes to Executives: Effectively articulate the identified business outcomes and their benefits to executive leaders to garner the necessary support and alignment.
Integrate Metrics into Vendor Evaluation: Embed these defined metrics into the evaluation process of technology vendors to ensure alignment with business objectives and desired outcomes.
TIP 3: EVALUATE THE POTENTIAL THROUGH THESE 10 LENSES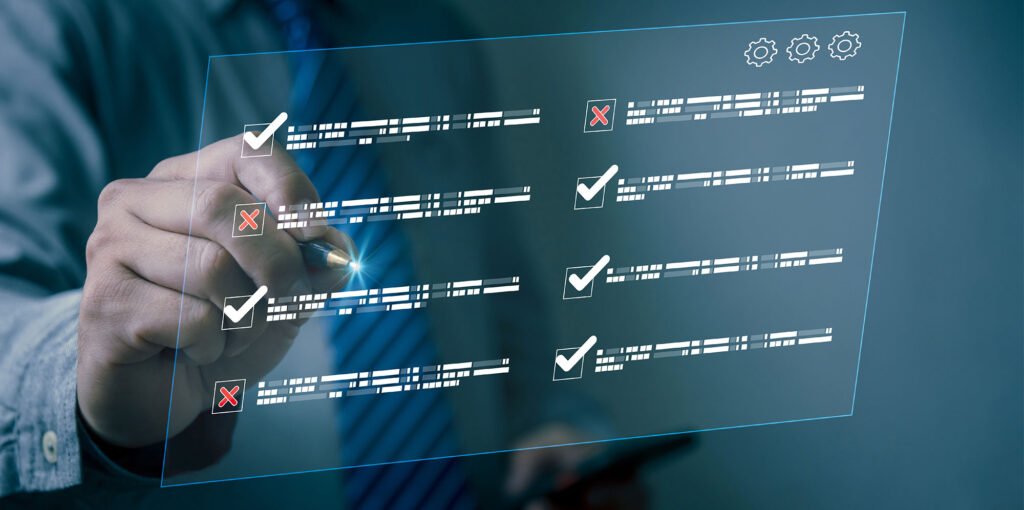 Industry Knowledge and Expertise: Look for a utility billing services provider with a deep understanding of utility markets, regulatory requirements, customer expectations, and how these factors impact system functionality.
Demonstrated Operational Efficiency and Business Agility: Ask for examples and case studies showcasing how the vendor's technology has improved operational efficiency and enabled increased agility for utility companies.
Partnerships and Collaborations: Inquire about the vendor's partnerships with system integrators and other relevant industry stakeholders, as this can enhance their ability to deliver comprehensive solutions.
Value Proposition of Digital Technology: Seek a clear and compelling explanation of how the vendor's digital technology solution delivers value to utility companies, including improved processes, cost savings, and enhanced customer experiences.
Implementation Roadmap: Request an initial roadmap outlining the implementation process, including key milestones, timelines, and resource requirements. This will help you understand the steps involved and align expectations.
Strategic Business Support: Assess the vendor's commitment to supporting your strategic business imperatives and goals. This may include ongoing support, consultation, and guidance throughout the partnership.
Industry-Specific Approach: Understand how the vendor approaches industry-specific challenges and tailors their solutions to address the unique needs and complexities of the utility sector.
Client Testimonials and Use Cases: Ask for client testimonials and use cases to gain insight into the vendor's track record, client satisfaction, and successful implementations in the utility industry.
Open Communication with IT Staff: Ensure that the vendor fosters open and transparent communication with your IT staff, facilitating collaboration and knowledge sharing.
Valuable Insights for Executive Leaders and Stakeholders: Evaluate whether the vendor can provide valuable insights and reporting that will be useful for executive leaders and stakeholders in making informed decisions and driving business growth.
TIP 4: DEFINE WHAT FUNCTIONALITY SHOULD QUALIFY YOUR UTILITY PRODUCT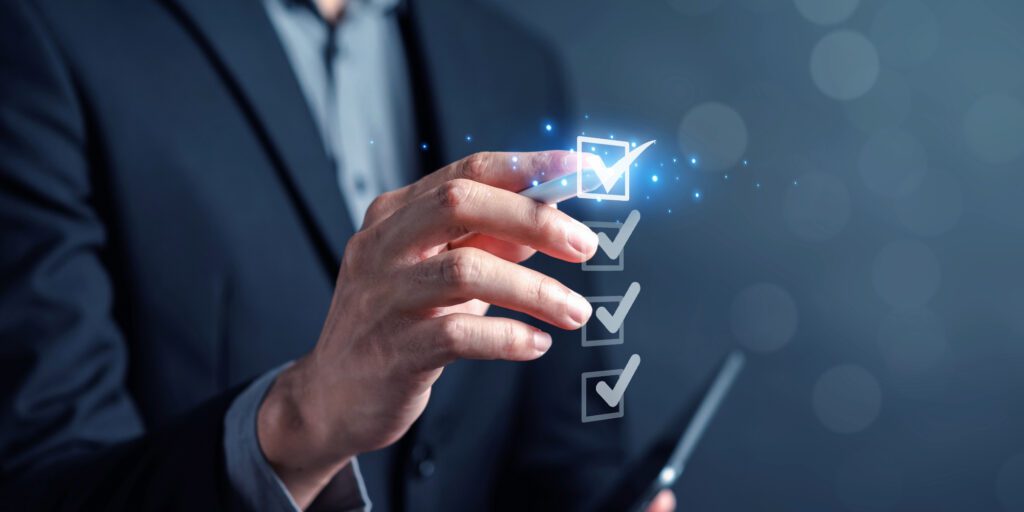 Below, we're presenting an example of a 'functionality review' if one is searching for a revenue management solution.
On the journey of researching and selecting the revenue management solution, it's crucial to define the specific functionalities that qualify the product for your business needs and growth strategy.
Pricing Management: The product should have the capability to track and manage individual or group product and service pricing, allowing for flexibility and customization.
Revenue Recognition and Allocations: Look for features that facilitate accurate revenue recognition and allocations, ensuring that revenue is properly attributed and accounted for.
Performance Evaluation: The solution should enable the evaluation of package performance, special offers, and incentives, providing insights into their impact on revenue generation.
Handling Different Revenue Types: Ensure that the product can handle different types of revenue models, such as transaction-based revenue and recurring revenue, supporting the diverse needs of your business.
Discount and Rebate Analysis: The solution should be able to assess the effects of discounts and rebates on overall revenue, allowing for better analysis and decision-making.
Revenue Tracking: Look for functionality that enables revenue tracking on a contract, customer, or project basis, providing granular visibility into revenue streams and performance.
Best Practices and Optimization: Seek a product that incorporates industry best practices for revenue management, ensuring that your processes are optimised and aligned with industry standards.
Key Takeaways
Choose a modular solution: To address the energy transition, opt for a CIS system that is modular and can be expanded with third-party features or custom-built capabilities to meet evolving requirements.
Focus on quantifiable value metrics: When selecting a technology vendor, prioritise metrics that demonstrate quantifiable value in terms of revenue, cost savings, and risk mitigation across the utility value chain.
Assess industry knowledge and expertise: Look for a vendor with deep understanding of utility markets, regulatory requirements, and customer expectations, as well as a track record of improving operational efficiency and business agility.
Consider partnerships and collaborations: Check if the vendor has established partnerships with system integrators or other industry players, indicating their commitment to providing comprehensive solutions.
Seek open communication and support: Ensure the vendor offers open communication channels with your IT staff and provides support to help achieve your strategic business goals.
Define functionality requirements: Clearly define the specific functionality you need, such as pricing management, revenue recognition, performance evaluation, and optimisation based on industry best practices.
Consider testimonials and use cases: Request testimonials and use cases from existing clients to gauge the vendor's track record and client satisfaction.
By considering these factors and aligning with business leaders, you can make informed decisions when selecting a technology vendor for your CIS implementation, ensuring a successful and efficient transition to a modern and adaptable solution that meets your utility company's specific needs.
Interested in embarking on the digital transformation journey with MaxBill? Connect with our experts!