July 2, 2021
Summer Corporate Workshop 2021
Listen to this post
It's universal knowledge: summer is for parties with friends and family! The MaxBill team is truly a rapidly growing family right now. We don't have to look for a reason to have a great time and share knowledge.
That's why June 2021 was a perfect time to get together for company workshops, take a look at the accomplishments of the first half of 2021 and plan for its second, give out awards to the most successful MaxSeminar speakers and just talk, laugh, and enjoy hot weather in Odessa.
Thankfully, countries all over the world are starting to cautiously open up borders, easing the anti-COVID restrictions. It is especially fortunate for an international company like MaxBill, as teams can finally re-unite or even meet in person for the first time. Getting to know each other better and joining in the team-building activities boosts the teams' productivity like nothing else.
H1 Company Update and Knowledge Sharing Award Ceremony
The summer workshop is not all partying, of course. The entire company gathered in conference halls and online to keep up to date with the achievements and challenges of 2021.
A lot has happened during the last six months: new partnerships were forged with CEP (the UK) and Whoosh (South Africa), a major project with our long-term clients DELTA and Caiway was completed successfully, and cutting-edge technologies implemented into the solution. It was great to hear about such an amazing accomplishment and all were proud to be a part of the update because in MaxBill every person is essential for the company's success.
The team's efforts were galvanized as all understood that even more is to come in the second half of the year. In particular, the company is growing fast: more than 11 professionals have started their collaboration with MaxBill since the beginning of the year and 10 vacancies are currently open.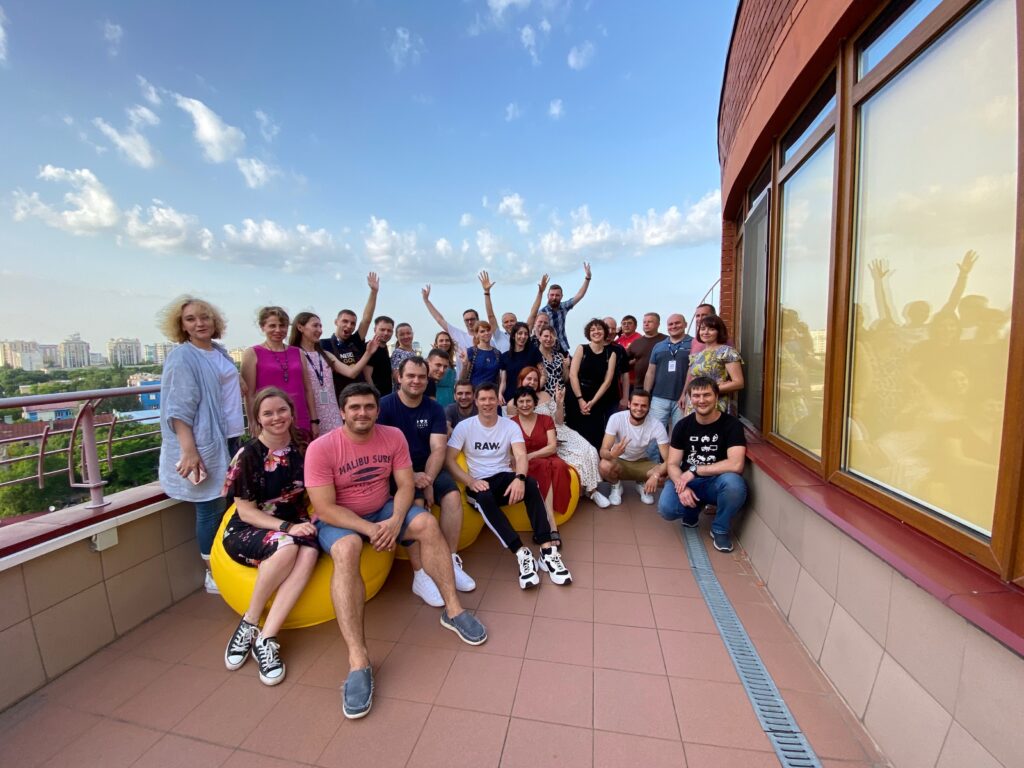 With such speedy evolution, knowledge sharing is more vital for smooth teamwork than ever! A mentorship program that has just started in June has already shown its fruits, and MaxSeminars gained even more popularity than in 2020. A total of 29 sessions was already held this year. Highly specialized technical topics were explored along with the more general ones, broadening the horizons for all MaxBillers.
Related: Get to know more about the ways MaxBill delivers on the social responsibility promise.
To encourage this wonderful initiative and involve as many speakers as possible, it was decided to split the award ceremony in two, and pick the best presenters of the first and second half of the year separately.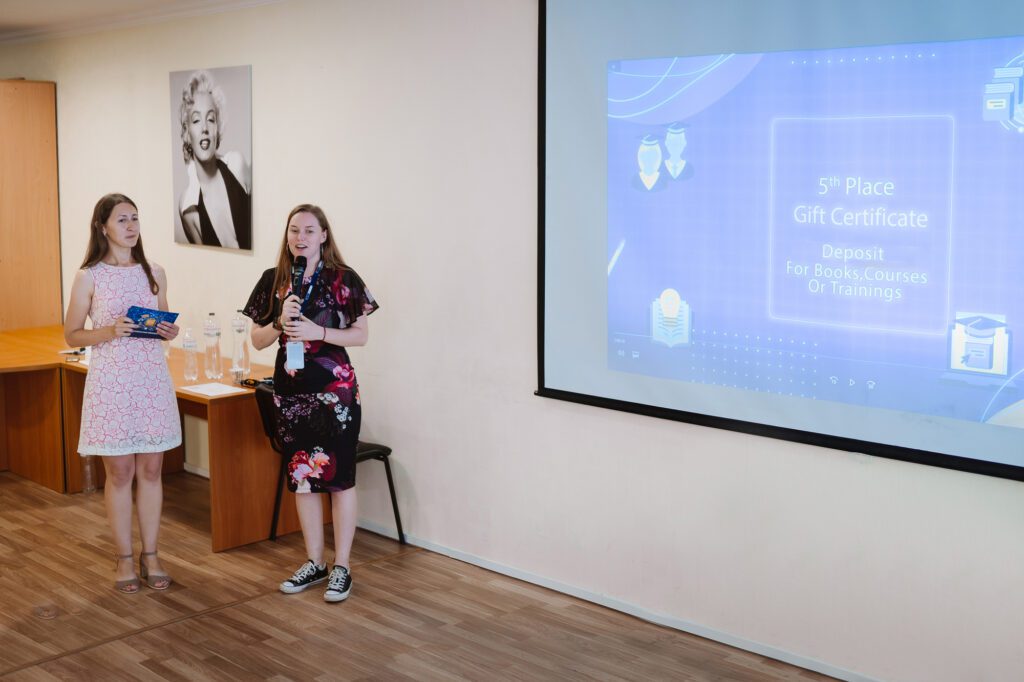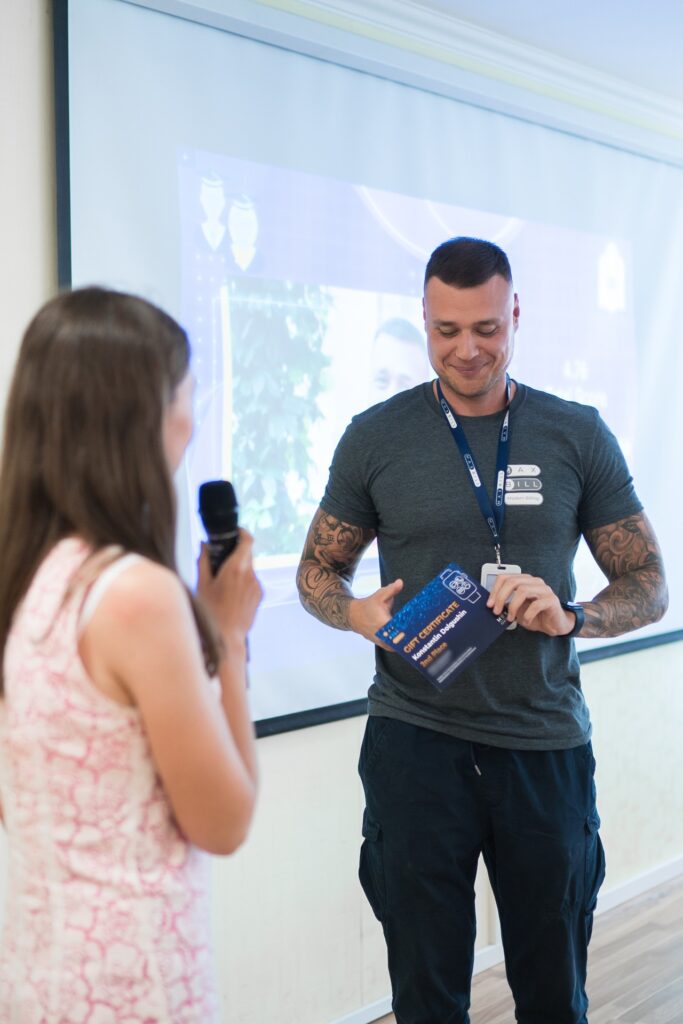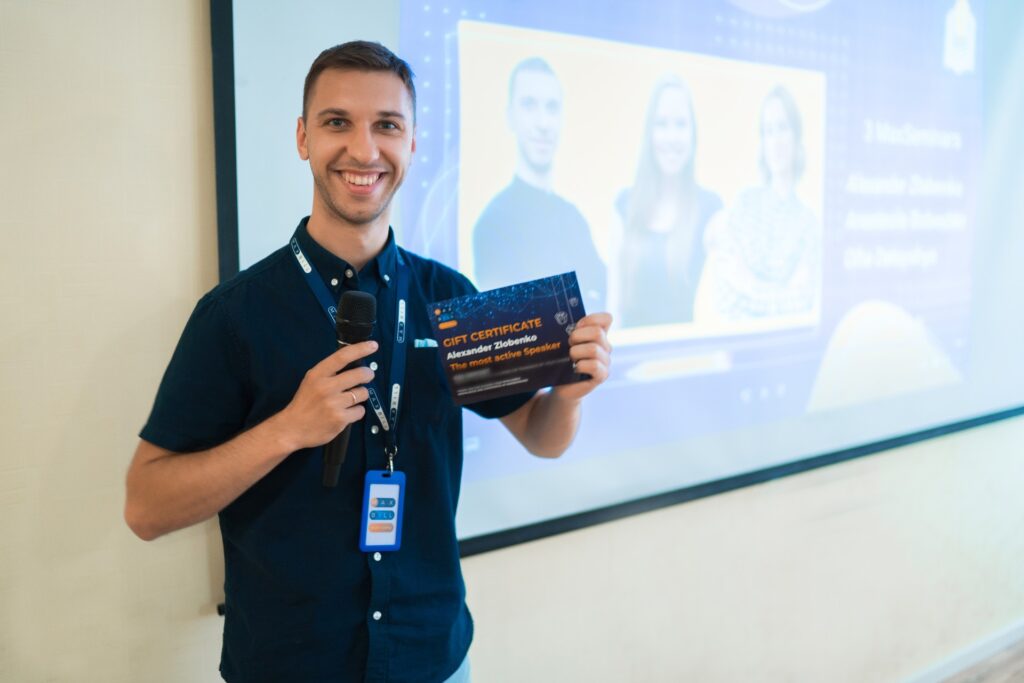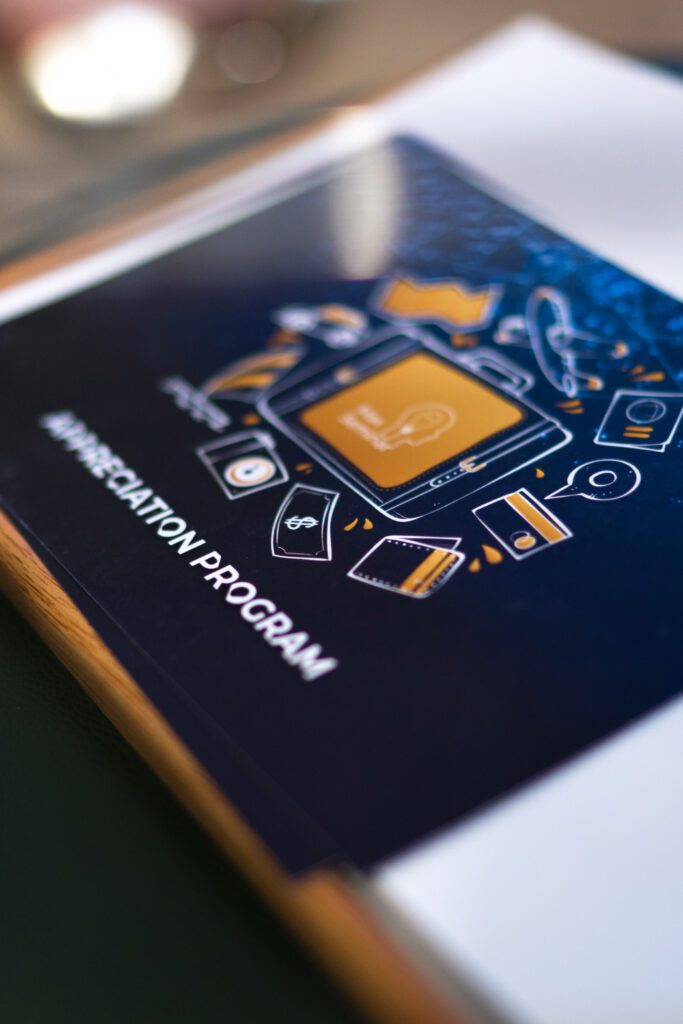 To make the team-building process even more exciting, our HR and Admin teams turned to the core company values — creativity and partnership — and came up with a fun business game.
Product Development Gamified
Gamification is one of the main tools for motivating people while also allowing them to unwind and try something new. For example, fill the role unrelated to the person's career. Such activity jumps imagination and encourages the development of creative problem-solving.
After all MaxBillers were randomly split into five teams, each team had to think up a brand new product. They had to name it, describe its functionality and uniqueness, work out PR and monetization strategies, and estimate the contents on the hypothetical development team. Intrigued and a bit hesitant at first, everyone quickly caught on to the main objective of the game and joined the discussion. When the time came to present the products, each group was proud of their collective effort and enthusiastic about their invention.
Would you like to become a part of our friendly team, regularly have fun and an opportunity to grow professionally? Take a look at the list of open position at MaxBill and choose the perfect one to apply.
Presentations were even more fun than preparation, with distinctly different business ideas: from the mating service for exotic animals to the new social app that allows busy people to find a company for any kind of hobby or activity, from a service platform for small businesses to micro-chipping human brain or a mobile game for old married couples that want to find a spark again.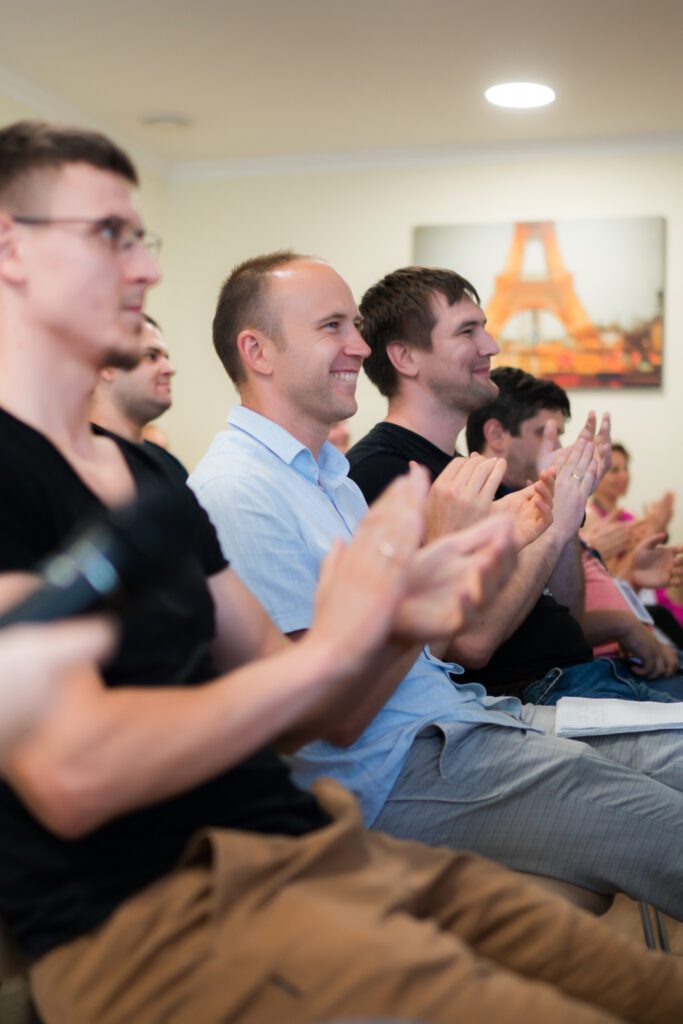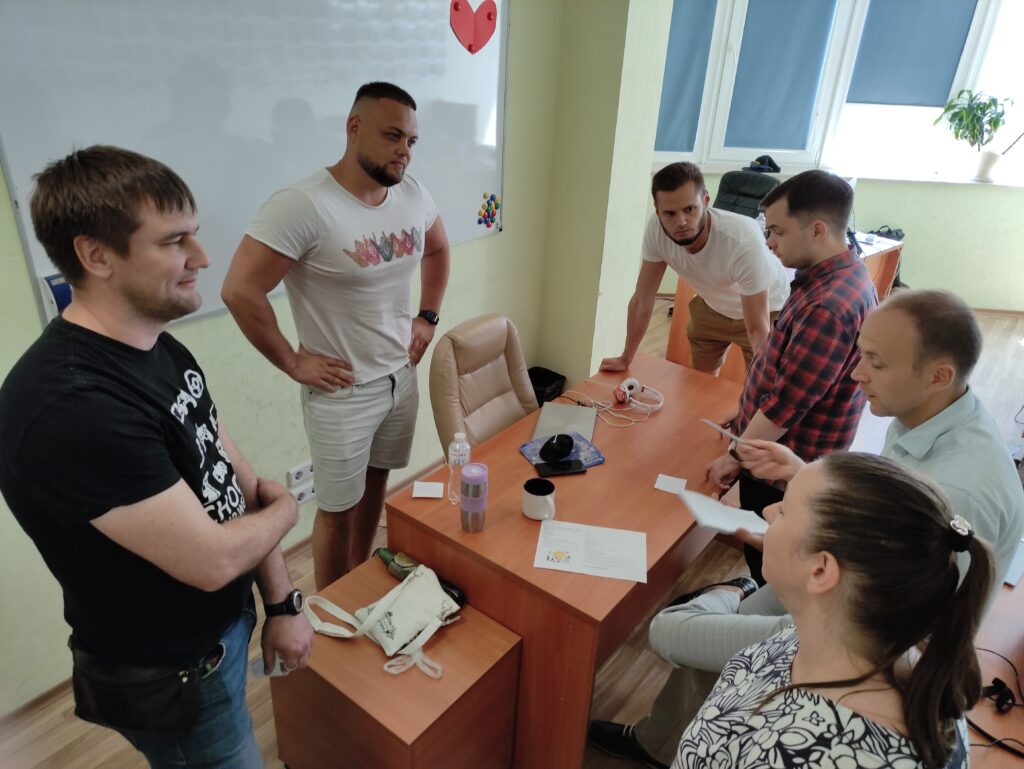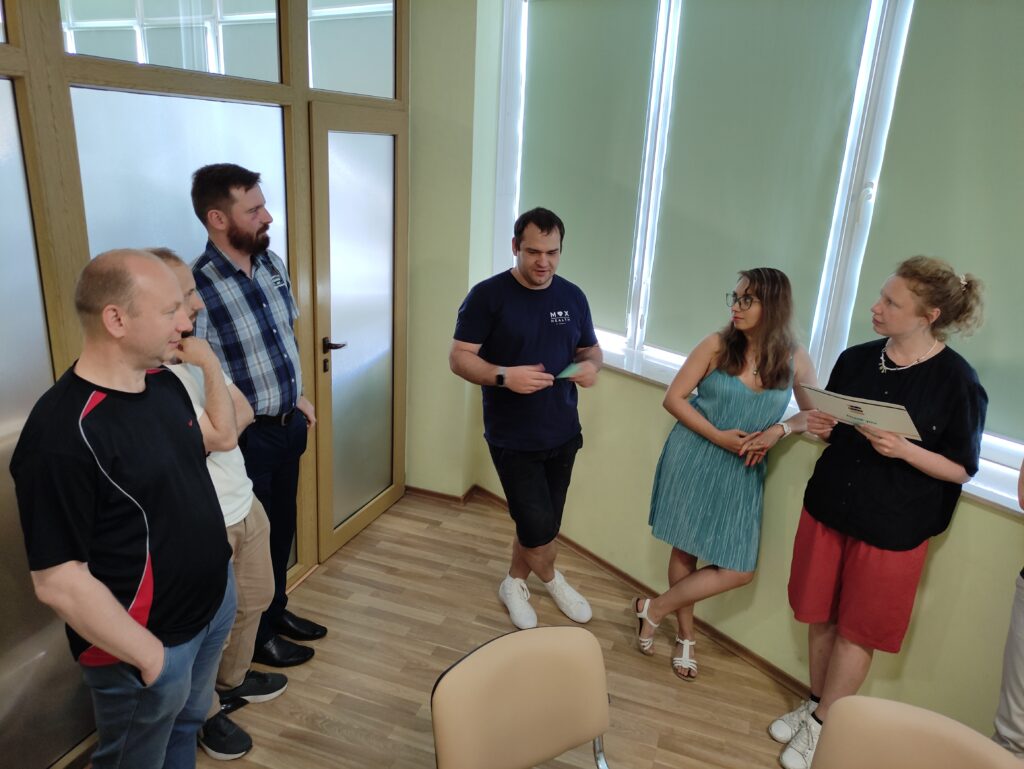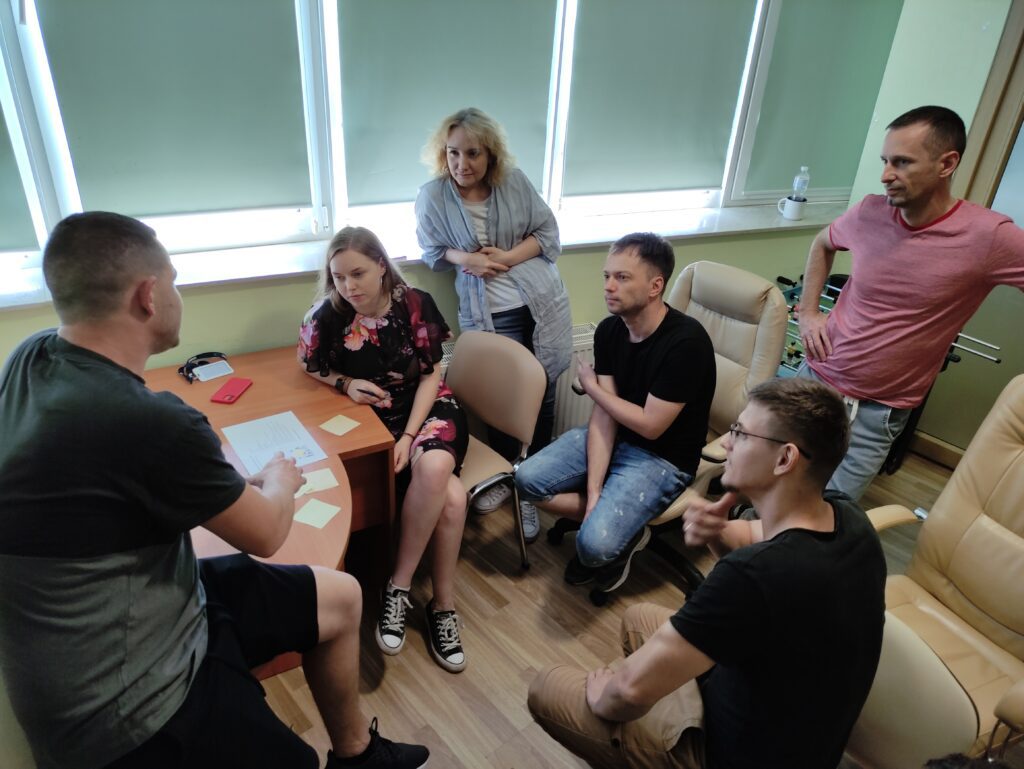 Each invention caused a flurry of questions, excitement and serious disputes regarding its potential.
Every member of the MaxBill team could exercise presentation and debate skills, think outside the box and switch attention from routine tasks to unusual ones. After everyone had a chance to defend their work, the team of judges (CEO and main stakeholders at MaxBill) talked about the advantages and disadvantages of each solution and picked a winner of the game. Overall, a great time was had by everyone and teams were very proud of each other.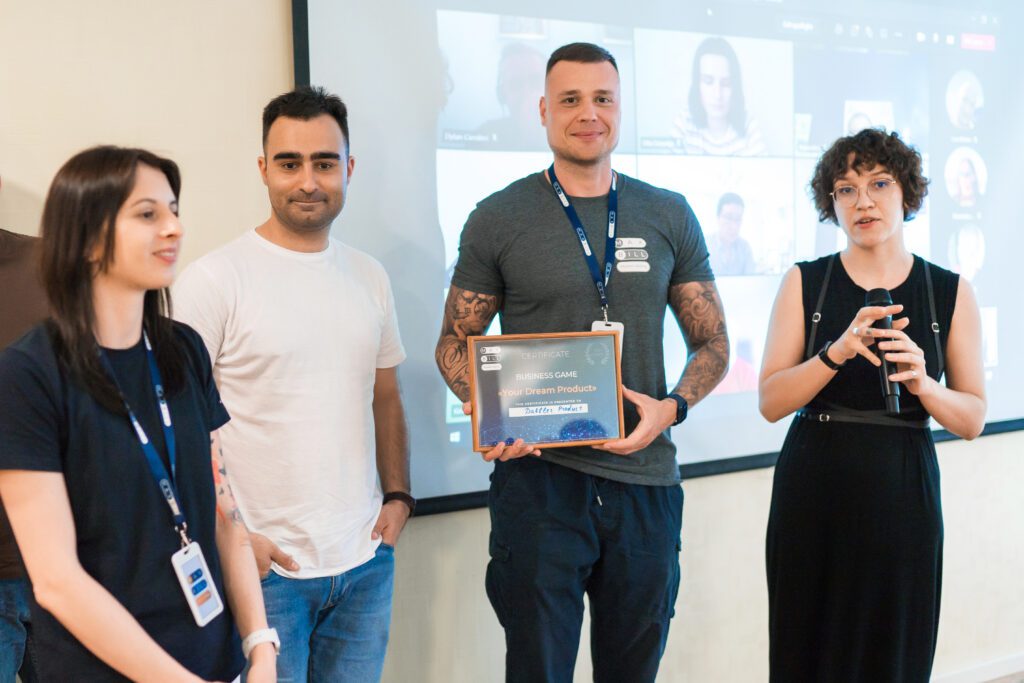 Nothing brings people closer than celebrating each other's success and feeling like a part of something bigger than themselves. Summer corporate gathering 2021 at MaxBill had definitely boosted the team's motivation, united the members of different offices and remote participants, and enhanced the atmosphere of openness and cooperation. Many words of inspiration and admiration were proclaimed, invaluable feedback offered and friendships sprouted, empowering MaxBillers to dive back into working routines and challenges with renewed energy.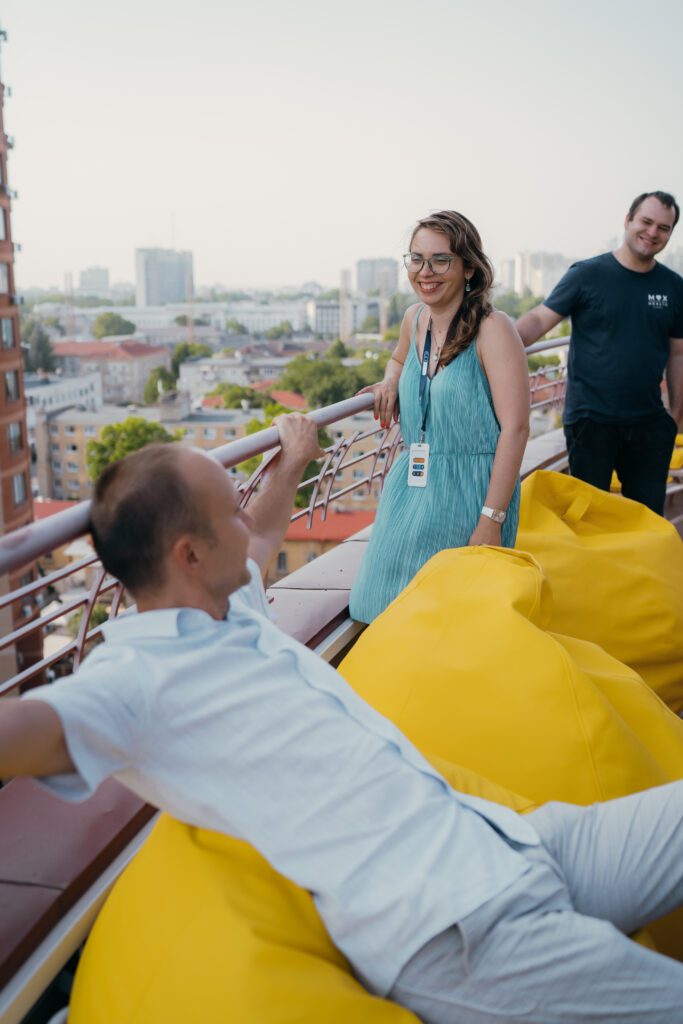 Onwards to the second half of 2021!
Read Also
Company update H1 2022
Progress and attention to people have always been the basis of all innovations. Update H1-2022.
Never miss an important story!
Get the latest news dispatched to your inbox once a month.
Thank you!
Your information has been successfully sent. One of our experts will be in touch with you shortly. In the meantime, you are welcome to learn more about MaxBill.