Customer churn in energy utilities has reached peak levels since COVID, according to Energy UK. As recent data from Energy UK reveals, a staggering 213,020 customers opted for a new energy supplier in July 2023.
Furthermore, energy suppliers face the risk of being downgraded in the Citizens Advice rankings, the watchdog for appropriate utility services for people in the UK. Eon Energy, for instance, has witnessed a downgrade in its rating due to its consistent challenges in swiftly transitioning customers. Similarly, both Octopus Energy and Outfox the Market have come under scrutiny for their service delivery benchmarks.
In this article, we'll be exploring the main reasons why people switch to other suppliers. We'll also discover what approach companies can take to reduce customer churn at a strategic level.
---
Why Do Utility Customers Switch?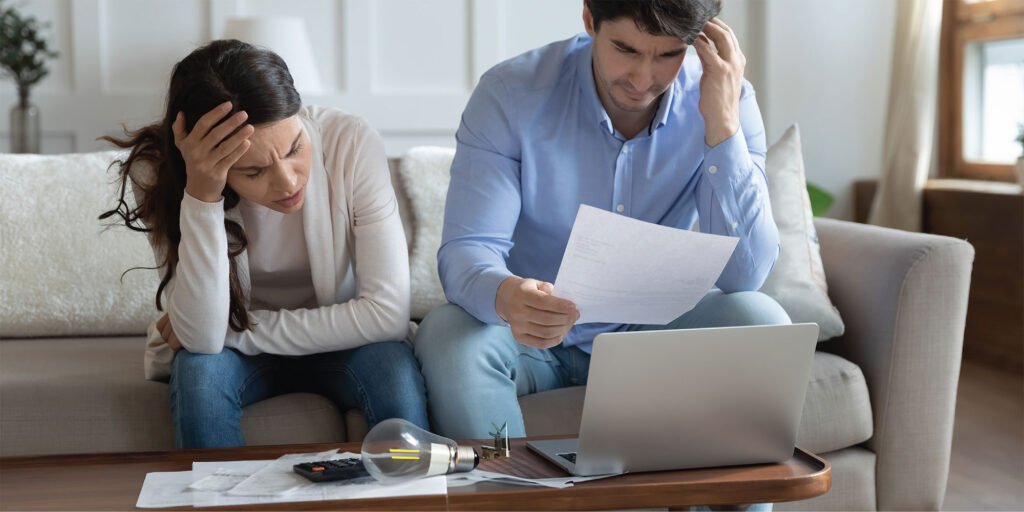 As of 2023, the UK boasts 37 energy suppliers, reflecting one of the most dynamic and competitive energy landscapes globally. The sheer number of options emphasises the importance of competitive deals as one of the essential reasons why people stay. After all, everyone seeks to optimise their bills!
Several factors have also emerged as primary drivers for customer churn:
Your Competition Offers Better Services or Products
While maintaining competitive pricing is essential, it's equally crucial to understand the nuances of what competitors bring to the table. For instance, E. ON has launched specialised tariffs catering to EV drivers and enhanced incentives for solar panel proprietors. The giant energy supplier aims to provide diversified options for both prospective and existing clients.
People want more 'green' offerings
With the energy transition in full swing, consumers are becoming increasingly discerning in their demands. The Ernst & Young "Navigating the Energy Transition Consumer Survey" highlighted that 64% of consumers prioritise 'sustainable offerings'. They should resonate with their eco-friendly and socially responsible values. To reduce churn, organisations should meet such expectations.
Bill Clarity and Design
Modern bills should do more than just state amounts; they must communicate. Modern billing solutions offer varied invoice designs, the potential to embed QR codes, and insights into energy consumption patterns. Such a shift in clarity and advice can be instrumental in guiding consumers towards efficient energy use and preventing existing customer churning.
Preferences Across Generations: Mobile Apps vs. Paper Billing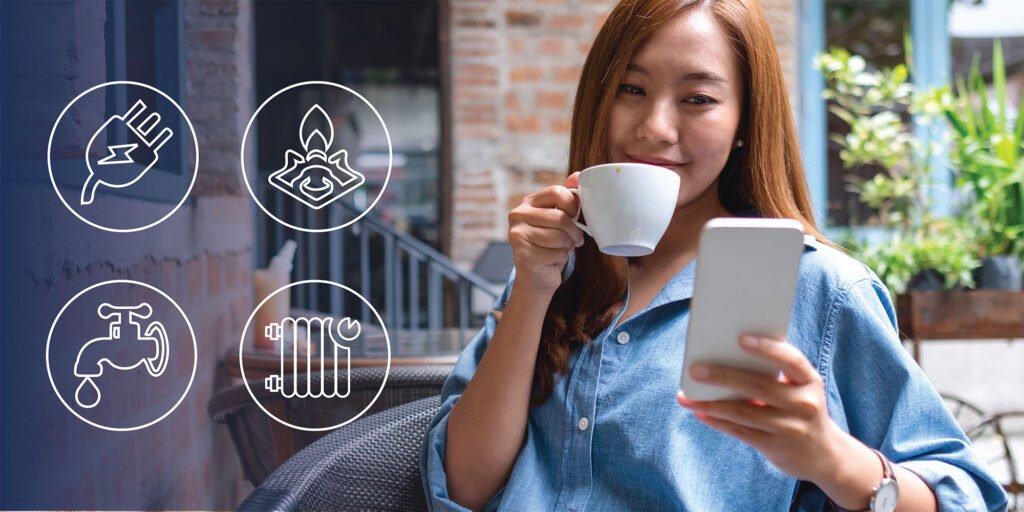 According to the survey "Creating Loyalty in Volatile Times,", generations differ significantly when it comes to loyalty. Generation Z and Millennials might prioritize accessing their usage stats on the go via mobile apps. Vice versa, generation X and Baby Boomers might lean towards traditional paper bills.
Renewal Offers Need an Edge
Retaining customers hinges on presenting timely and compelling renewal offers. In the face of competing propositions, it's crucial to ensure your offer stands out in terms of value.
It's a well-known fact: customer retention trumps acquisition in cost-effectiveness. Studies suggest that the cost of securing a new client can be five to seven times higher than retaining an existing one. Hence, energy utilities should proactively strategise to foresee and fulfill customers' expectations, ensuring their continued satisfaction.
Related: Churn Rate in the Telecom Industry.
Choosing "Proactive": Your Opportunity for Differentiation
The proactive approach in customer service refers to anticipating and addressing people's needs before they arise, rather than merely responding to issues after they occur. Simply put, organisations focus on customer churn prediction, identifying reasons for client attrition, and acting ahead.
Instead of waiting for customers to reach out with problems, proactive churn prevention involves reaching out to them with solutions, advice, or updates. According to Gartner, only 13% of the 6,000 respondents reported receiving proactive customer service. This creates the opportunity for businesses to differentiate themselves.
Proactive vs. Reactive: where E&U Businesses Lose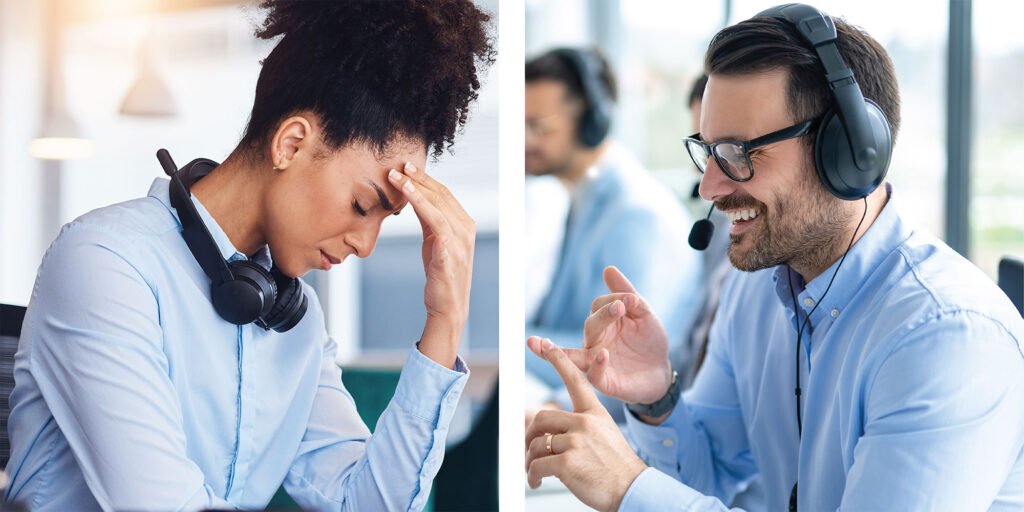 The reactive method entails responding to client issues only after they've happened. It often requires customers to navigate through multiple service channels to find a solution, thus placing the responsibility on them to determine the best resolution path.
The repercussions of these inefficiencies are not limited to mere operational costs and service quality. They significantly influence an organisation's revenue streams, challenge its capabilities of reducing churn and curbing customer attrition, optimize revenue per customer, and accurately assess profitability.
Shifting from reactive to proactive conversations is a game-changer, delivering nearly effortless experiences, reducing cost, and increasing client lifetime value. A proactive approach creates the opportunity to upsell rather than downsell. It results in increased client satisfaction and a potential rise in the net promoter score, customer effort score, and value enhancement score. By minimising individual effort, businesses can expect churn reduction, an increased number of loyal customers, a boost in client lifetime value, and potential revenue growth.
Transitioning from Reactive to Proactive: the Power of Customer Churn Prediction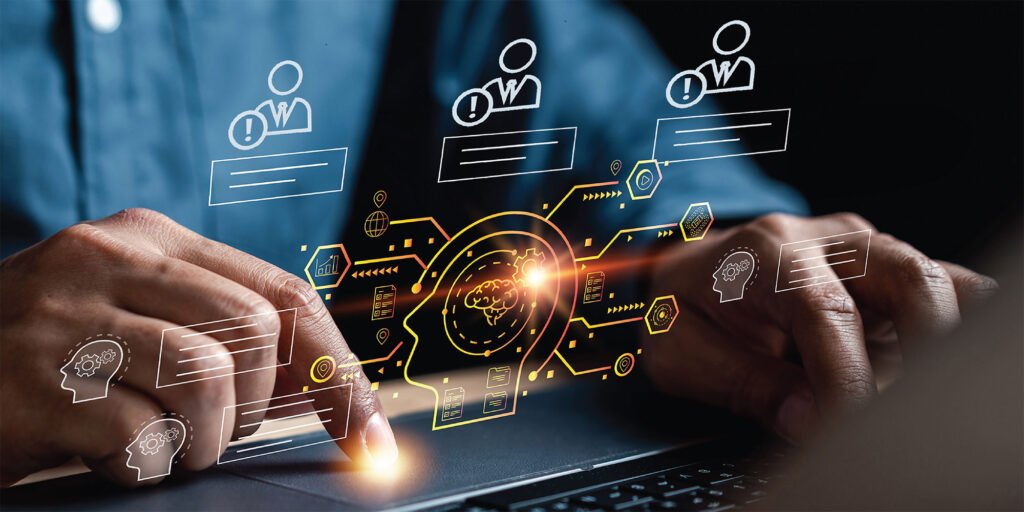 Making the transition from a reactive to a proactive customer engagement framework demands a strategic recalibration. The MaxBill churn prediction model offers a solution in this context.
With advancements in data science and artificial intelligence, there's an enhanced capability to glean insights from client behaviours and pinpoint potentially churn-risk individuals. More than just predictive analytics, this model empowers businesses to act on data-driven insights, facilitating a superior customer experience.
The model evaluates up to 50 historical data points and incorporates a "what-if simulation" tool. This tool allows businesses to craft various scenarios and determine the best retention strategy tailored to individual customers, all within their specific contexts. Notably, the model's adaptability ensures it adjusts its parameters based on the particular business landscape.
By leveraging cutting-edge technology, utility providers can craft a distinct customer experience that not only differentiates their brand but also fosters loyalty and positively impacts the bottom line.
Consider integrating our churn prediction model to discern the reasons behind customer attrition and, more critically, to identify interventions that retain customers and make them happy about the service provider. Our team is poised to address any queries tailored to your business dynamics.