September 1, 2020
MaxBill Participates in HR Days 2020
At MaxBill, we care a lot about our company values. They are not only words on the corporate website, but the mantra to live by. Knowledge sharing is one of the core principles we champion, as each member of our team is encouraged to present their experience and insights to the others.
A couple of weeks ago, Svetlana Gildebrandt, HRD at MaxBill, had a great time being one of the speakers at the HR Days 2020 – a conference for the human resources professionals from all over Ukraine. It was exciting to finally participate in a live event after many months of lockdown. Even though the conference held fewer attendees than in previous years due to restrictions caused by the pandemic, it managed to gather HR experts from different industries. Today, we share some highlights from the event.
Svetlana, could you tell us more about the topic of your presentation?
I've talked about the Agile approach to HR processes at MaxBill. It proved to be beneficial for our company, therefore I wanted to share my experience on this topic.
The current business landscape all over the world requires flexibility and fluidity from the companies. We've seen it with the pandemic and oil price fluctuation at the beginning of the year – everything can change in a couple of days, and the company needs to be able to adjust its operations in order to stay afloat. Therefore, no business can wait for the HR department to take a lot of time to build and test fully the particular process using the Waterfall approach. Development of the process can be executed by slicing it into project milestones and its first results must be seen approximately during the first two weeks or one month (depending on the complexity of the process that we develop). It is done so that necessary adjustments can be made timely. The process that we developed during the intermediary stage can be piloted in a single department for testing purposes and as soon as pilot results satisfy company needs, the new process can be announced and implemented across the company.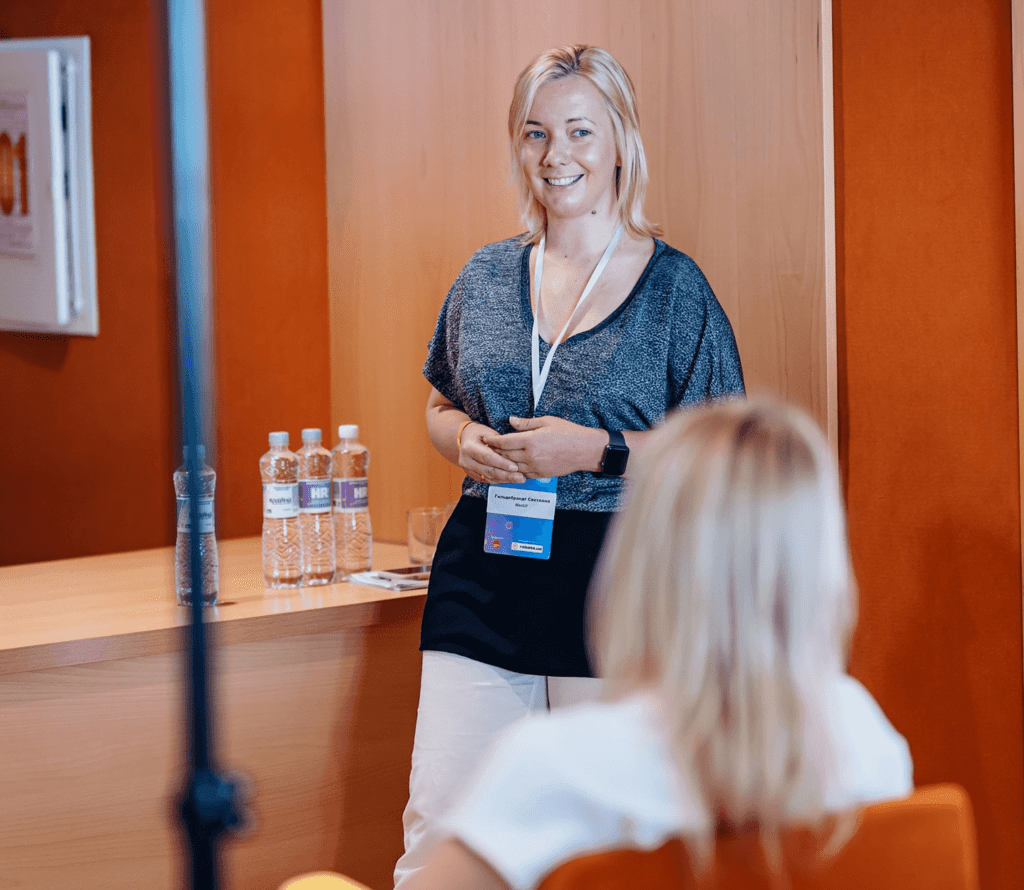 What would you recommend to those HR professionals who want to adopt an Agile approach?
For those ready to switch to agile in their HR strategy but don't know where to start, I recommend the following steps to make the right call:
Set up a review of existing HR processes. Do they fulfill the company's needs? Are they engaging and easy to understand for employees?
Get the key stakeholders' opinions through a face-to-face interview, add the inputs and opinions from the rest of the company via a questionnaire.
Analyze what goals the key stakeholders have in mind and to what extent are the employees satisfied with the current state of HR processes.
Develop a project plan for process development and its further implementation – start with the process that will cover the company's pain points.
Involve other departments into specific project planning and execution. You can use the RACI matrix to identify the project's key participants and contributors: not solely from the HR team but other departments will be beneficiaries as well as contributors to the project.
As you create process –- be ready to simplify it. Keep in mind your audience needs – describe it to the point so everyone will understand it.
Pilot the process that you developed across one department.
Review and analyze the results of this pilot and be ready to include changes into the process before you establish it for the entire company.
Go live company-wide.
Are there any tips for beginners to make process implementation more smooth and successful?
Start small and don't forget to manage expectations of your internal customers: share the updates of the project planning, involve them in retrospective meetings to analyse what should be improved, automate the process using the tools that are user friendly, easy to use and configurable to your company needs.
The process can be described flawlessly but it doesn't help if its participants are not aware of process flow and it doesn't work without a specific person to drive it.
You can approach any HR process with the same algorithm and remember that the beauty of agility lies in the readiness to adapt any algorithm to your current company needs.
Did you have a chance to find inspiration during the conference? What ideas seemed interesting for you?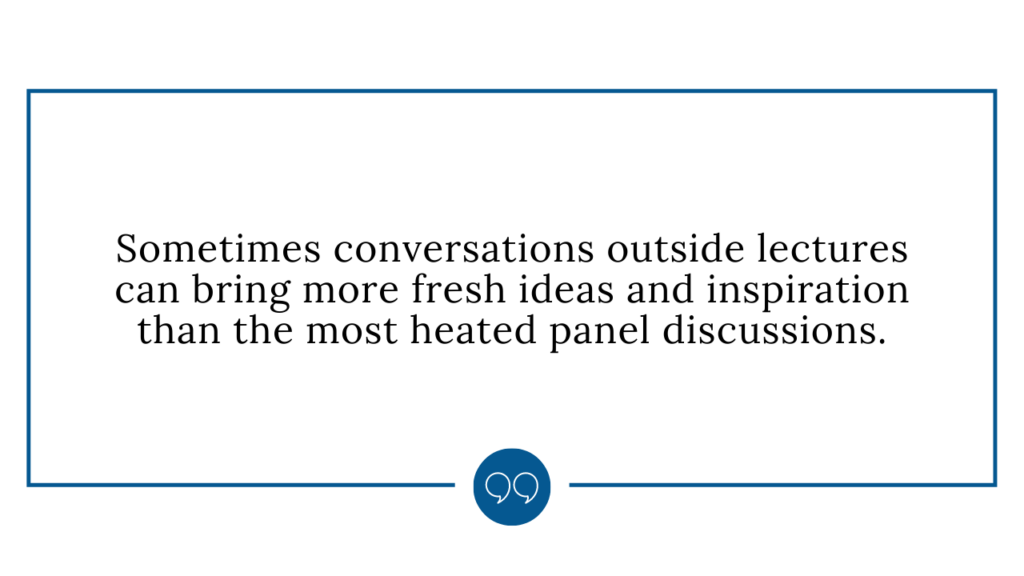 It wouldn't be truly productive to attend an event to only give a presentation and talk about our cases of success. There indeed were showcased some HR trends that caught my attention and already are adopted at MaxBill.
Microlearning is very hot right now in the HR community as a quick and easy way to earn new expertise. Blocks of training, 5-8 minutes each, keeping close to the task at hand will get your team members to skill up fast and cost-efficient. Though MaxBill has a well-established culture of self-education, it is always useful to acquire new ways to improve the existing state of affairs. During CoVid times we at MaxBill launched a series of internal education events called MaxSeminars. Two times per week the member of the team, who is ready to share his expertise with all the company on a subject of his/her choice, give a short lecture. Everyone is invited to participate as a speaker or listener. The presentation lasts 30 minutes including the questions section and covers the tasks we work on, fields we're interested in, or those technologies that we started embedding in our practices. This quick and fast way to share information gained attention within MaxBill and currently serves as one of the company's fastest and most efficient ways to exchange our experience. So far we talked about AI, chatbots, data migration, autotests, HR systems and also brought up such topics as mindfulness, tips on how to create good presentations, or conduct productive meetings.
I am happy that during tough CoVid times we don't slow down innovative initiatives in the company. Talent management moves in the direction of getting rid of a rigid system that is set up to work for years to come and embracing a flexible approach that focuses on each member of the team and can be adjusted to the company goals as they change.
Inclusion to company talent management activities was discussed during the conference a lot and for us at MaxBill is also a hot topic as we constantly look for ways to enhance the diversity of opinions and ideas within the company.
Overall, I've had a wonderful time connecting with other HR professionals. We all can learn from each other, no matter the field and focus of the particular companies we belong to. It is crucial for everyone to keep up the vital discussions in the HR community, to create real progress and to enrich the professional lives of our teammates.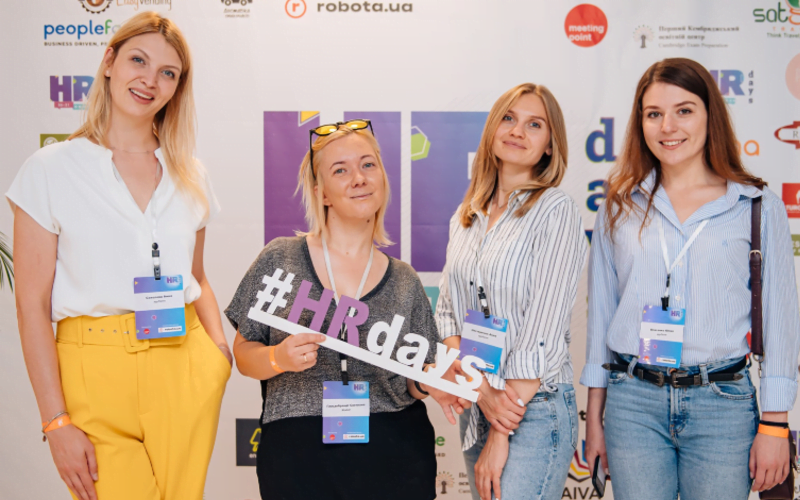 We thank Svetlana for this insightful interview. Stay tuned for more news and event reports from our MaxBill team.
Never miss an important story!
Get the latest news dispatched to your inbox once a month.
Thank you!
Your information has been successfully sent. One of our experts will be in touch with you shortly. In the meantime, you are welcome to learn more about MaxBill.