October 13, 2021
MaxBill Celebrates Its 25th Anniversary
2021 is an iconic year for MaxBill as at the end of summer, we have turned 25! And at the end of September, we finally managed to safely gather the majority of our global team to celebrate our anniversary with fun games, lots of networking, tasty food, dancing and, of course, countless glasses of champaign.
Our company has come a long way during all these years, so let's recall the major milestones and achievements of our team on a journey towards success while enjoying our happy faces from the party.
August of 1996
Kirill Rechter together with his partners establishes the MaxBill company in Keren, Israel. The same year, Backcell, the first Azerbaijani mobile network operator (MNO), received the very first installation of MaxBill 1.
1999
The second generation of MaxBill is introduced (MaxBill 2). Later that year, the company enrolled the big enterprise project with Telenet in Liechtenstein. Another significant event in 1999 is the opening of the first development office in Ukraine. 
2000
The company starts cooperating with Scarlet Telecom/One.Tel, a Benelux telecom service provider with 1M customers.
2001
MaxBill starts expanding to Asia, deploying the system for XA Alliance in Singapore. That very year, the MaxBill 3 Product Suite was introduced.
Also, at that time, the company also opens its first office in Ukraine. 
2002
MaxBill wins the project for national telecommunication provider Telekom Austria, which had approximately 3.8M subscribers for its fixed-line services at a time. The same year, MaxBill expands to the utility vertical, making the business deal with an AMPS SpA, an Italian multi-utilities company. 
2004
The company introduces MaxBill 4, the fourth generation of billing and customer management product.
2008
MaxBill accelerates market penetration for newly launched satellite TV service implementing its MaxBill product suite for MYtv in Ukraine.
Melita selects MaxBill for the launch of mobile services as an extension of their offering, becoming Malta's first quadruple-play service provider.
2009
MaxBill advances on the Netherlands' telecom market with two big installations at once. Scarlet Telecom continues to enjoy the benefits of MaxBill for defining and managing the broad portfolio of multiple play products and service packages. Caiway, our long-term partner, receives MaxBill product suite to support its growing subscriber base with a unified framework for customer management, order management, product management, billing and invoicing.
2010
MaxBill is selected by Simfonics, a pan-European Mobile Virtual Network Enabler (MVNE), to take advantage of the system's convergent rating and charging capabilities to handle advanced prepaid, postpaid, interconnect and roaming services.
Also, later that year, First Utility (now Shell Energy Retail), UK's leading energy supplier that provides smart metering, electricity, gas, telephony and broadband services to residential and business customers, selects MaxBill as their software solution partner to deploy our multiplay customer management and billing solution for combined energy and telecommunications service offerings. 
Another major milestone is the selection of MaxBill by DsTs, a company belonging to Mailtec Holding and a subsidiary of CTT Correios de Portugal, the national postal administration service of Portugal, to deploy a managed customer management and billing platform throughout Portugal.
2012
We have realised yet another municipality project, enrolling MaxBill customer management and billing solution for Infostan, a payment and collection service provider, to be used at the City of Belgrade.
2013
More than 50% of the Netherlands' telecom market are using MaxBill as their multi-service solution of choice with  RoutIT (now part of KPN) and Infopact joining the list of clients. Moreover, Simfonics expands its M2M market share in Eastern Europe with the help of MaxBill.
2014
MaxBill wins the 2014 Global Telecoms Business Innovation Award. The category we scored in is "Business Service Innovation."
2015
MaxBill starts expanding into the B2B gaming sector, securing a deal with Playtech, the world's leading omni-channel gaming software and services supplier. The same year, the 5th generation of the MaxBill product has been released.
2016
MaxBill opens a new innovation center in Prague, Czech Republic to support its growing core business with competitive communications and utilities service provider customers.
Moreover, this was the year we perfected MaxBill 5, preparing for the installation of the solution for British Gas through one of the UK's systems integrators.
2017
MaxBill strengthens its positions in Scandinavia. Netplaza (now part of Cinia), a Finnish Internet Service Provider, becomes a user of the MaxBill billing solution.
Moreover, Amigo Solar, the first competitive provider of electricity for the regulated B2C market in Chile, goes live with MaxBill for electricity billing for Chilean microgrids.
2018
MaxBill successfully unifies the billing infrastructure and operations for about 600K subscribers for the merger of Caiway and DELTA, two prominent communication service providers whose brands are part of the Dutch telecom company, DELTA Fiber Netherlands. Moreover, 888 Holdings deploys MaxBill for B2B and B2C billing and partner management.
2019
NetEnt joins the race for B2B iGaming providers and starts using MaxBill solution to automate its billing and partner reconciliation processes. Furthermore, this was the year of transformation for MaxBill, as we have changed our brand identity, and later were announced the Most Innovative Billing & Customer Management Solution of 2019 by CV Magazine.
Also, in 2019, MaxBill is selected by firmus energy, the leading independent natural gas supplier in Northern Ireland, to enhance its existing core software infrastructure and unite the key line of business applications under one holistic solution.
2020
The MaxBill team get even stronger in the COVID19 times, restructuring and optimizing some of the internal processes to adjust to the circumstances and supporting and cooperating with one another, partners and clients. Moreover, this year, MaxBill partners with industry consultants to expand to the Nordic market.
2021
MaxBill welcomes three new utility clients from the UK, CEP (former SW Energy), the key player on the market of communal and district heating services, Clever Energy that provides comprehensive services for users of communal and district heating networks and, in collaboration with Tilix, Champion Energy, a UK's independent energy supplier for small businesses.
Another major milestone is finishing up the full migration of all brands' data and processes for DELTA Fiber Netherlands into a single centralized system.
And, of course, MaxBill turns 25 this year, and we can't be more excited for many more achievements to come!
A very happy birthday, MaxBill, from all of us, your MaxBillers!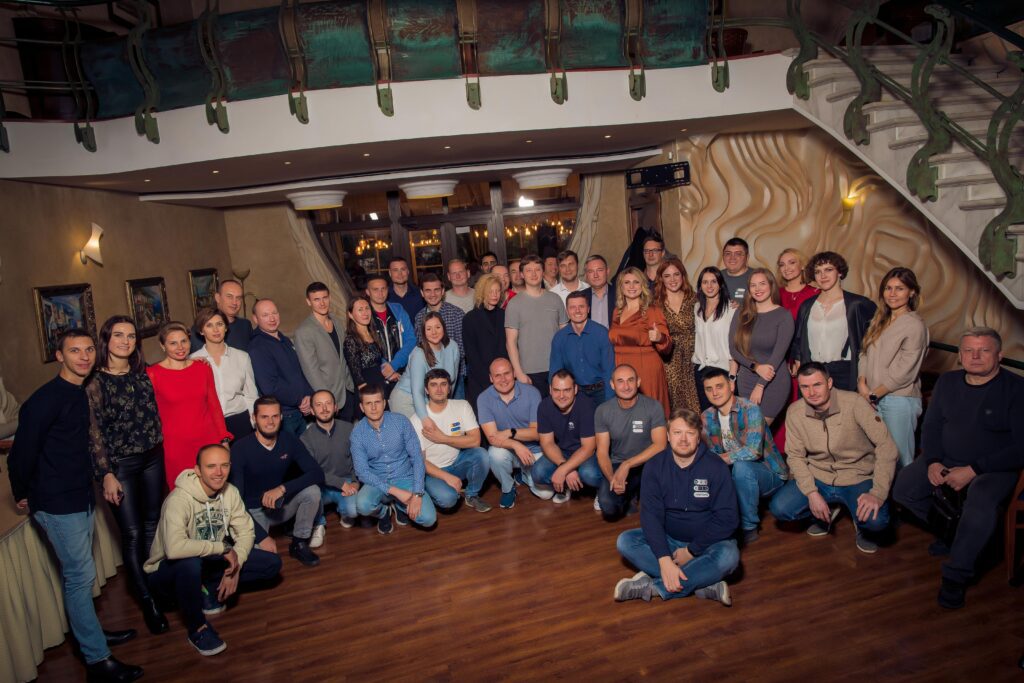 Read Also
Company update H1 2022
Progress and attention to people have always been the basis of all innovations. Update H1-2022.
Never miss an important story!
Get the latest news dispatched to your inbox once a month.
Thank you!
Your information has been successfully sent. One of our experts will be in touch with you shortly. In the meantime, you are welcome to learn more about MaxBill.