The global energy transition is reshaping traditional utility business models and transforming customer expectations. Utility technology and business leaders face the need to adapt to these changes, which puts a spotlight on legacy customer information systems (CIS) and technological capabilities, questioning their ability to meet the demands of the modern industry.
To address this powerful shift in the utilities sector, we have developed an in-depth Guide
that represents a profound, comprehensive overview of the market and industry, all kinds of participants and the technology that helps build digital resilience and drive revenue.
The piece consists of Three Parts:
Part I is specifically designed to assist companies' superiors and decision-makers in understanding the market shake-up and adapting to the evolving energy landscape.
Part II is an invaluable resource for gaining insights into a modern must-have utility technology that already addresses emerging challenges. We decode the full particulars of technology that make businesses thrive under the current transition to clean energy.
Part III provides expert insights and actionable advice on how to choose the right technological solution and its provider. It highlights key metrics and functionalities necessary for businesses and offers real-world examples to showcase that digitalisation is not 'mission impossible'.
So, dive in and let this comprehensive Guide be your trusted companion as you investigate the potential digital transformation and needed solutions.
---
PART I
Behind the Switch: the Utility Industry Overview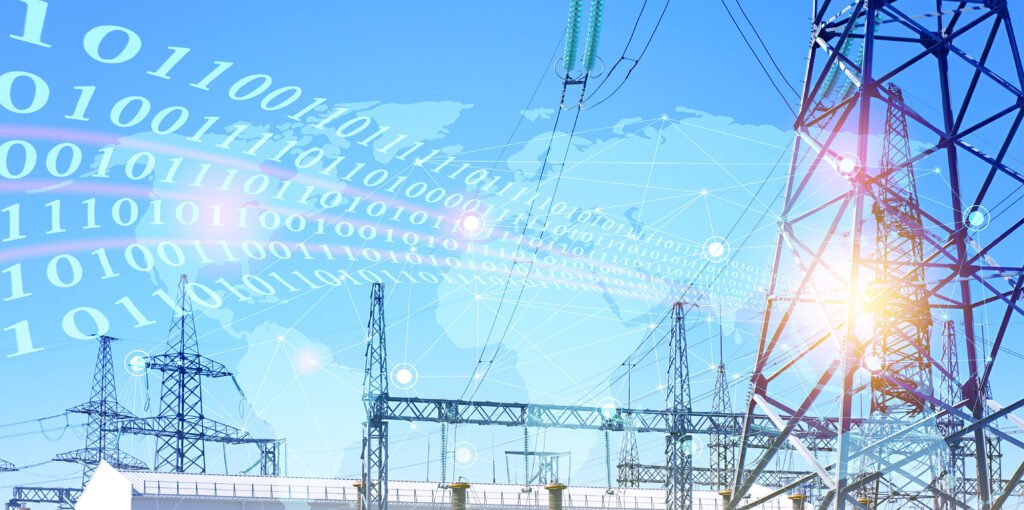 The world is currently undergoing an unprecedented transformation in the way we produce, consume, and distribute energy. The shift towards renewable energy sources, coupled with advances in technology and changing societal expectations, is driving what many experts are calling the "energy transition".
In this chapter, we'll explore this transformative moment in history, looking at the challenges and opportunities presented by the transition to clean energy, the key players involved, and the policies and technologies driving change. From the rapid growth of solar and wind power to the adoption of electric vehicles and the emergence of new business models, we'll examine the forces shaping the energy landscape of the future.
We'll pave the path to understanding what the utility and energy service companies need not just to stay afloat but to lead the pack in their domain—the ideas that we'll be exploring throughout the whole guide.
History of Transition to Clean Energy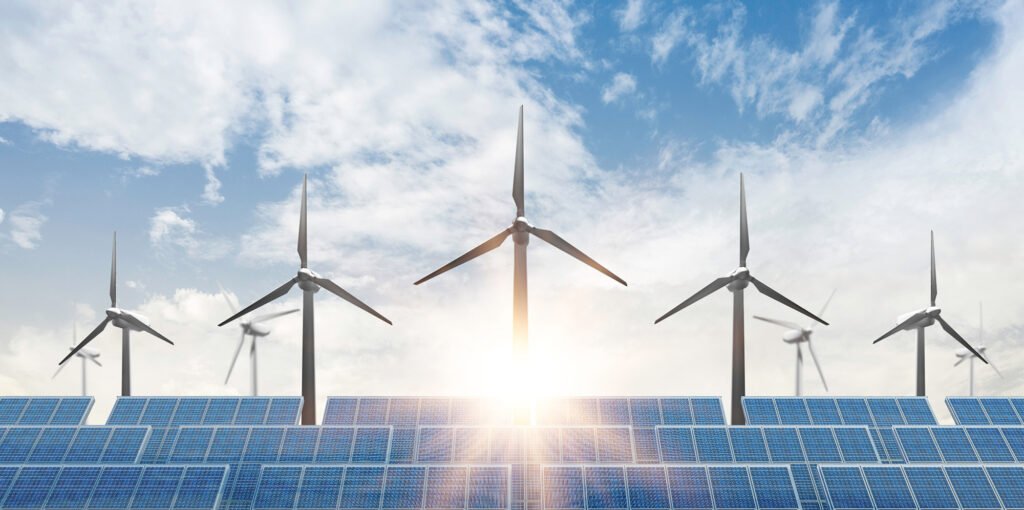 The idea of the energy transition emerged in the late 20th century as a response to the growing awareness of the negative impacts of fossil fuels on the environment and climate. Additionally, the concerns about energy security and geopolitical instability spurred interest in diversifying energy sources and reducing dependence on foreign oil.
Governments around the world began to set targets for increasing the share of renewable energy in their energy mix—a sort of renewable energy transition—while businesses saw opportunities to innovate and create new markets.
The concept of the energy transition encompasses not just a shift towards renewable energy sources but also a broader transformation of the energy system as a whole. This entails the adoption of new technologies like energy storage, smart grids, electric vehicles, etc.
The list also includes the technologies that digitise processes, improve an organisation's ability to manage assets, and support interactions with clients and business partners during the energy transition (e.g., the Distributed Energy Resource Management System (DERMS).
Today, the green energy transition is seen as a key part of what needs to be done to stop climate change and make the future more sustainable. Even though there are still a lot of problems to solve, like the high cost of some renewable energy technologies and the need for stronger energy infrastructure, the idea of the energy transition continues to drive innovation and progress towards a cleaner, safer, and more equitable energy future.
"The energy transition is possible, and it is affordable. It is of utmost importance that we look at the transition not as a burden but as an opportunity."

Rainer Baake, State Secretary in the Economy Ministry of Germany
What's New and What's Next in the Sector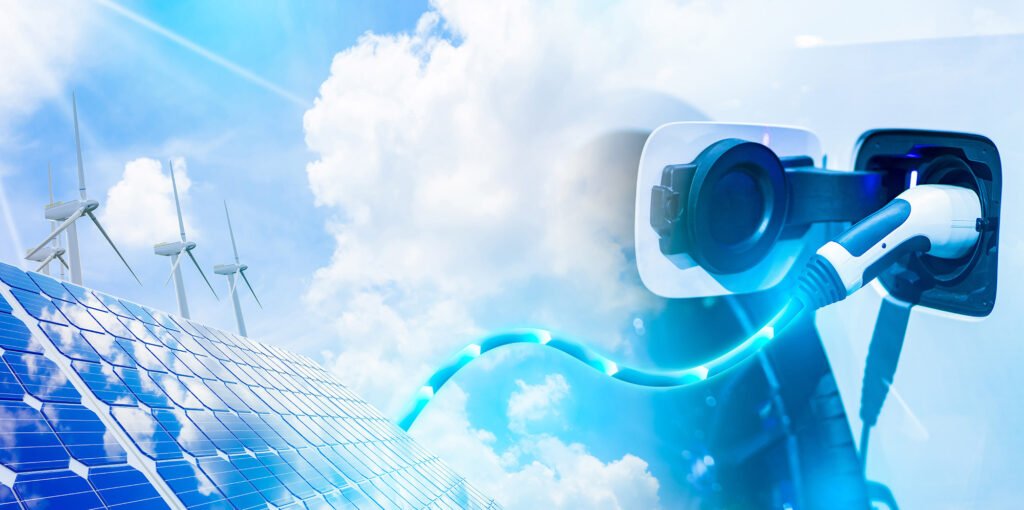 Utility Business Models Reform
The continuous shift towards sustainable energy sources, coupled with the rapid advancements in consumer energy technology at the grid edge, makes Energy and Utility (E&U) companies modernise their traditional utility business models and adopt a diversified approach.
For instance, the emergence of storage-centric business models has proven to be lucrative, particularly in industrial applications aimed at decarbonizing heat. These models employ a two-pronged approach: establishing nearby renewable generation sources or on-site generators and using the generated renewable electricity alongside thermal storage for decarbonization. These are perfect energy transitions examples from traditional concepts!
Additionally, energy storage systems, like thermal storage, are actively integrated into grid operations. These applications help E&U companies procure cost-effective power for daily or weekly supply to industrial processes, ensuring a continuous heat source. This approach not only generates revenue through storage technology but also eases grid strain.
Another noteworthy example of innovative business models is the "vehicle-to-everything" (V2X) charging model introduced by a consortium, including the energy technology firm Kaluza. Beyond merely returning excess electricity to the grid, V2X charging empowers drivers to utilise their electric vehicles to power their homes, offering a reliable backup energy source in the event of outages.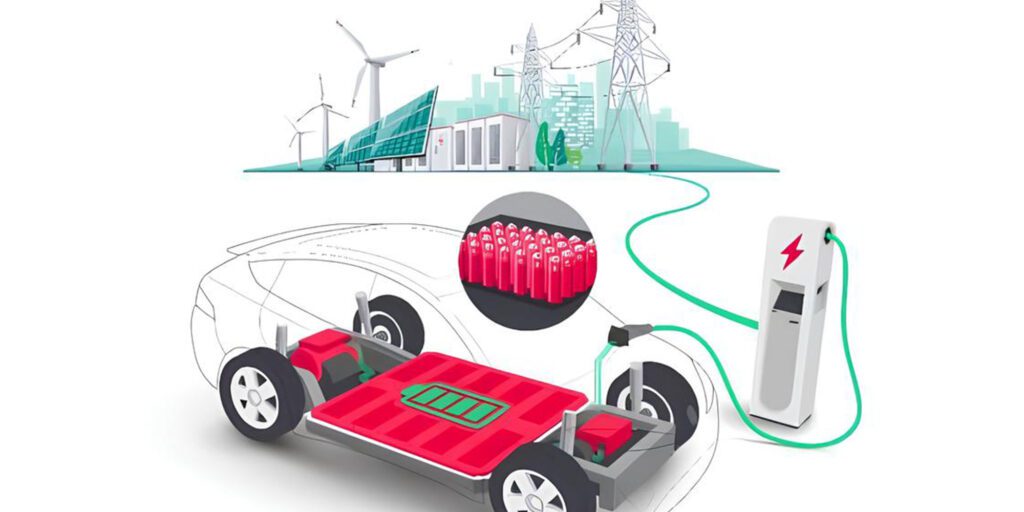 Related:
Energy transition: tech trends that bring utilities on top
Enlit Europe drives the energy sector forward
Energy As A Service Provisioning Model: Power of Digitalisation
Grid Redesign Under the Transition to Green Energy
The conventional energy grid, with its monopolistic structure, strict regulations, predictable operations, and one-way flow of energy, is no longer sufficient to cater to the needs of the evolving energy landscape. One of the major demands from utility customers is load resilience, which cannot be adequately addressed by the traditional grid.
The grid of the future must facilitate two-way power flow at all voltage levels by coordinating loads to align with intermittent generation and maintain an energy balance that ensures customers receive a reliable energy service. The management of loads as devices, with things acting as proxies for utility consumers, will be the source of value creation. By responding to customer load demands through the orchestration of coordinated services, utility assets will play a role in ensuring the intelligent operation of the grid.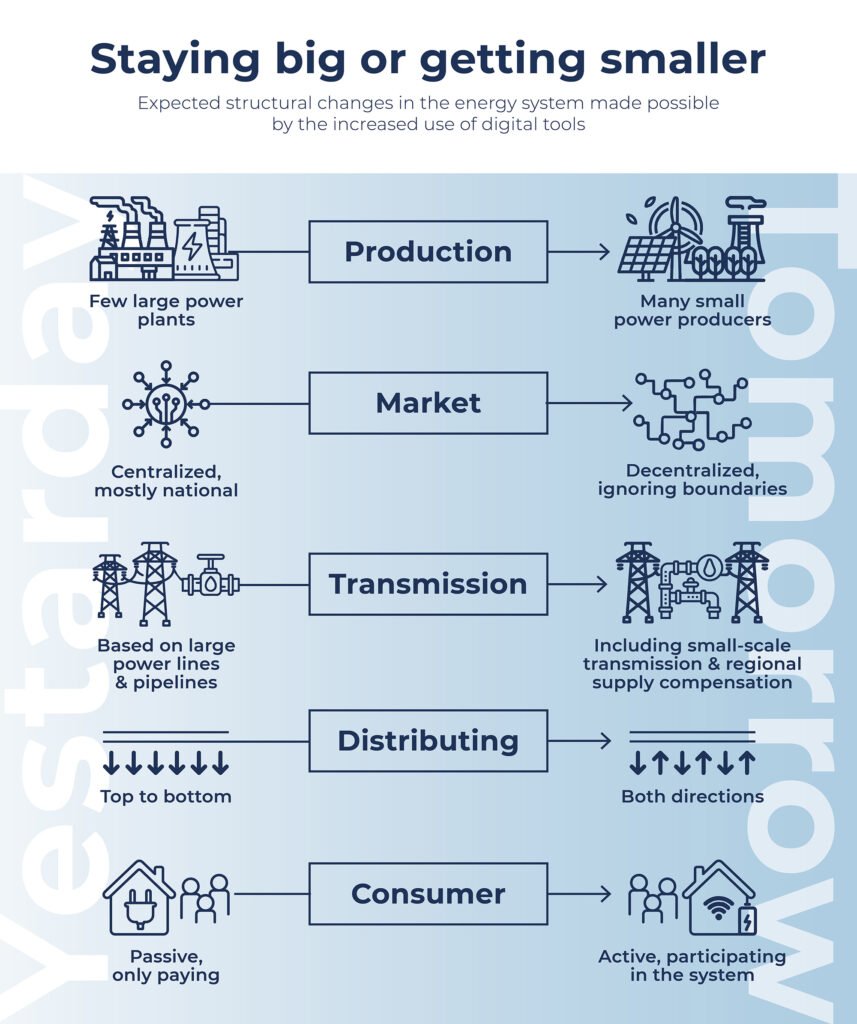 The traditional business model applied by most utility companies is unable to meet the requirements associated with the energy transition. Considering renewable energy business models is what is necessary. Rather than relying on the physical grid design of the past, utilities should adopt digitally-enabled, coordinated services where utility assets can react to customer load requests and consider
In markets where services are unbundled, such orchestration will be conducted through intermediaries such as aggregators (e.g., electric utilities or wholesale energy markets) and retailers, utilizing readily available market products.
Flexibility Markets at the Top of Renewable Energy Transition
The utility grid continuously balances electricity supply and demand in real-time. However, balancing the grid has become more difficult as a result of the green energy transition's rapid changes in the ecosystem and the growing use of intermittent and renewable energy sources. The use of flexibility services can reduce congestion and peak times caused by these changes.
As a result, utilities are facing a new operating reality where demand-supply imbalances are becoming increasingly common. This imbalance contributes to energy market volatility and affects short-term power system operating conditions, causing the grid to operate outside its normal envelope.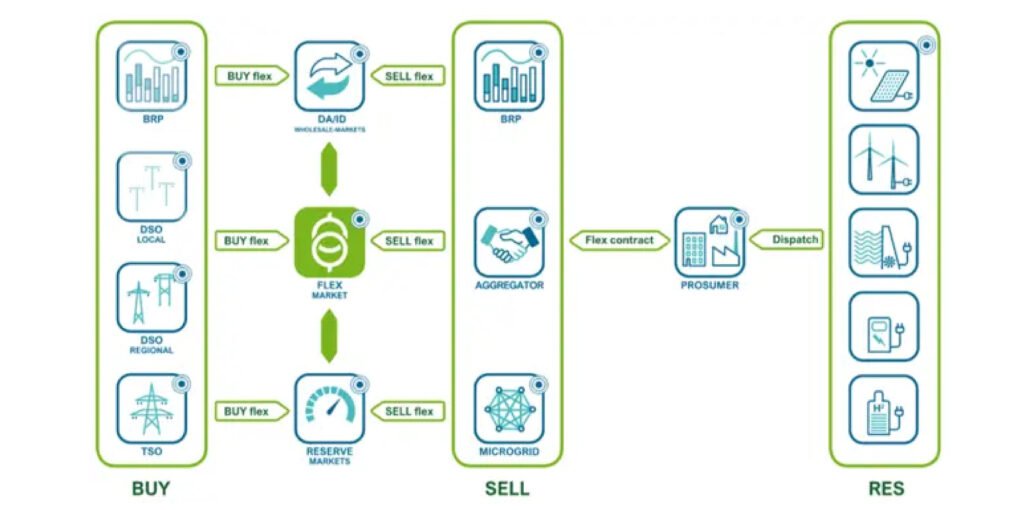 To address this imbalance, utilities are exploring new business opportunities, such as flexibility markets with platform business models that integrate consumers and their distributed energy resources into energy markets. These markets bring together participants from across the electricity value chain, including generation asset owners, system operators, energy and utility-managed service providers, consumers, and prosumers.
New Entrants and Participants
A greater number of people, networked groups, and energy communities will be able to produce and share their renewable energy resources as a result of increasingly decentralised energy resources. Thanks to increased openness, flexibility, and choice, consumers will be able to actively engage in the energy markets by generating, storing, and selling power in addition to consuming it.
"There is one tool that's more powerful than regulation, and that's business models that are attractive to consumers (…) We need to enable businesses to provide compelling services. If we unleash the consumer, we can unleash change much faster than we can imagine. If you get the consumer, you get the investors."

Philipp Schröder, Managing Director at Sonnen GmbH
Presented below are some of the latest players in the utility and renewable energy sector: renewable energy developers, battery storage providers, electric vehicle manufacturers, energy management firms, energy trading platforms, and energy efficiency service providers.
Government Policies Fueling the Energy Transition
The governments of Germany, China, the USA, France, and the UK have already set targets for the percentage of energy that must come from renewable sources by a certain date. For example, the European Union has set a target of producing 32% of its energy from renewable sources by 2030.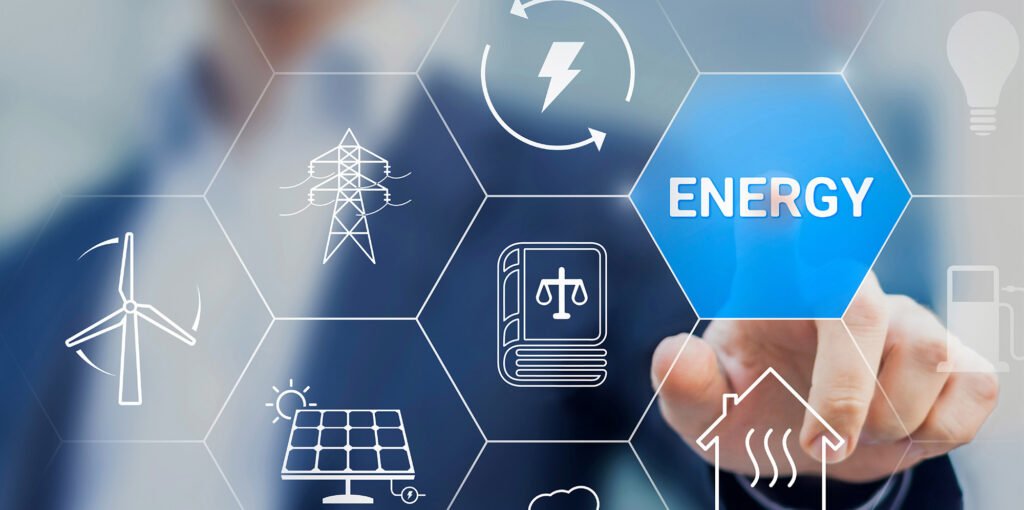 The governments of Sweden, the UK, Canada, etc. have introduced policies to put a price on carbon emissions to incentivize a shift towards cleaner energy sources. This can take the form of a carbon tax or a cap-and-trade system.
The EU has a carbon pricing system called the Emissions Trading System (ETS), which covers around 40% of the bloc's greenhouse gas emissions. The current price is around €58 per tonne of CO2.
Subsidies for renewable energy, energy efficiency standards for buildings, appliances, and vehicles, as well as R&D funding, all promote the use of cleaner energy sources.
Utility Market Challenges Under Energy Transition
Almost every facet of utilities' operations will be significantly impacted by the sustainable energy transition. They are complex and require utility companies to think creatively and adapt quickly to the ever-evolving business environment. In this chapter, we will explore the key challenges that utility companies face as they navigate this shift and approach the 'technology question' needed to make this transition a success story for each company.
Inefficiencies in Legacy IT Systems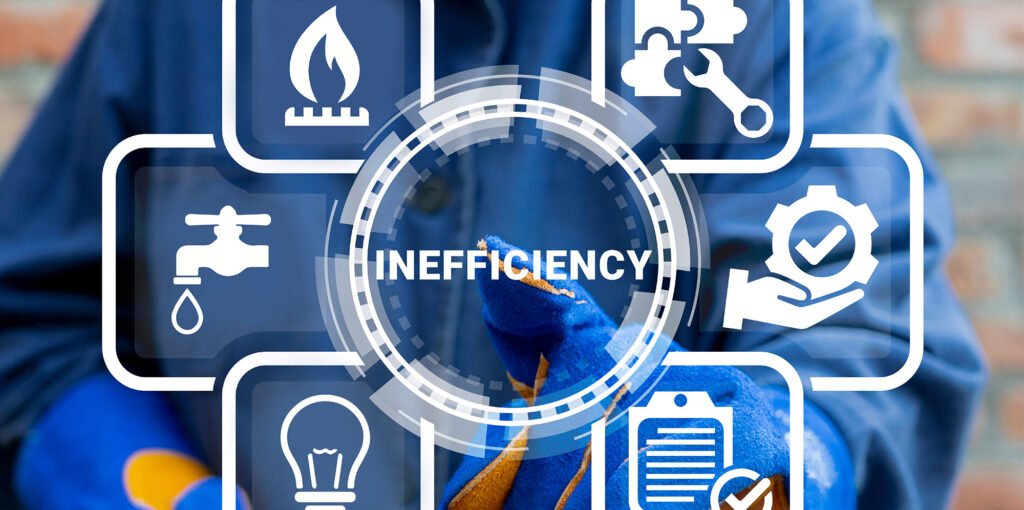 Obsolete software and hardware systems can have limited functionality to keep up with the changing needs of a modern utility company. Such systems may lack critical features that are necessary for efficiently managing complex operations or analysing large datasets. Additionally, these outdated systems can give rise to threats to cybersecurity and data protection, as well as increased downtime, security vulnerabilities, higher maintenance costs, inefficient processes, and other specific limitations.
Government Regulations
Across the globe, utility companies are under significant pressure from government regulations, advocacy groups, businesses, prosumers, and consumers to minimise their negative environmental footprint, decrease greenhouse gas emissions, and transition to renewable energy sources.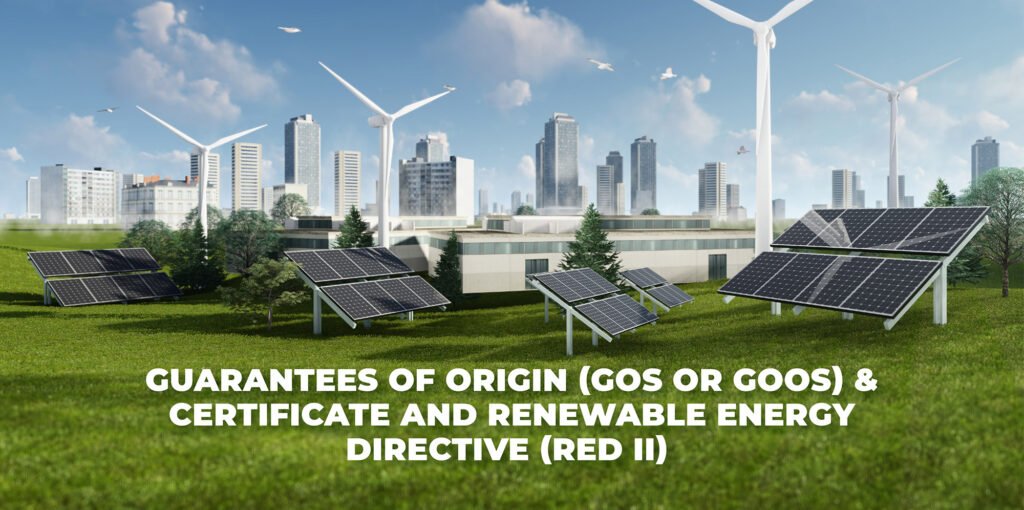 For instance, the Guarantees of Origin (REGOs) Certificate and Renewable Energy Directive (RED II) are mandatory EU regulations from 2009 to increase transparency and support renewable energy growth. GOs verify power generation from renewable sources, helping organisations showcase their sustainability commitment and encouraging clean energy adoption. RED II aims for 32% of energy in EU member states to be from renewable sources by 2030, as part of the EU's climate change combat efforts.
Battle for the Market: Competition
The market is under a variety of competitive pressures. For instance, the one that is being fueled by the quick uptake of DERs is reducing profit margins. As an illustration, the price of photovoltaic (PV) electricity has astonishingly decreased by 85% during the past ten years.
Markets where consumers are highly price-conscious and where consumers have easy access to price comparison websites see particularly intense price competition.
Penalties or reputational harm may result from regulatory constraints on pricing, customer service, energy efficiency, and environmental requirements. Smaller suppliers are finding it increasingly difficult to compete with the major, market-dominating suppliers due to the market consolidation trend.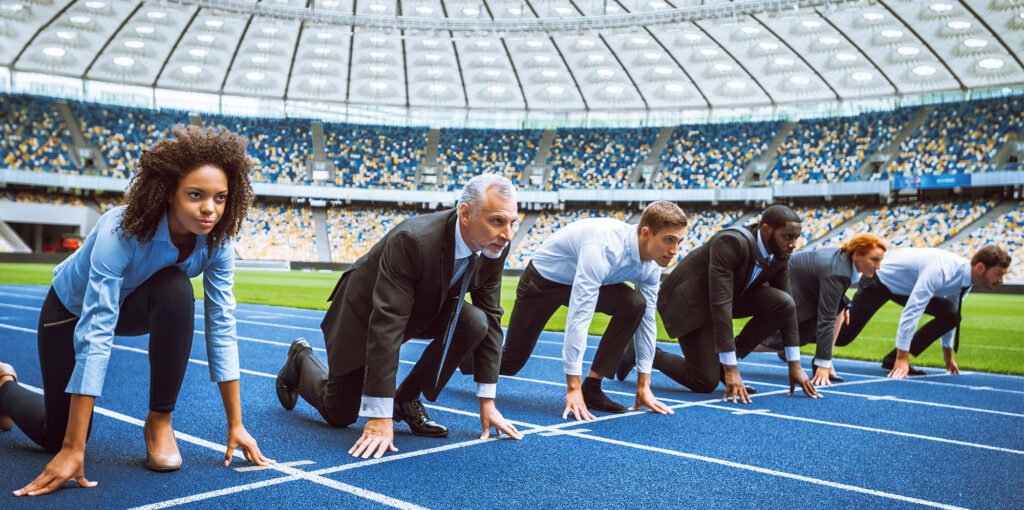 Adapting to Changing Customer Expectations
Utility customers are also the driving force of the energy system transformation and now expect more responsive, reliable, and customer-centric services, influenced by digital ecosystems. They prefer utilities that are transparent, sustainable, and innovative, offering optimal prices and personalised services.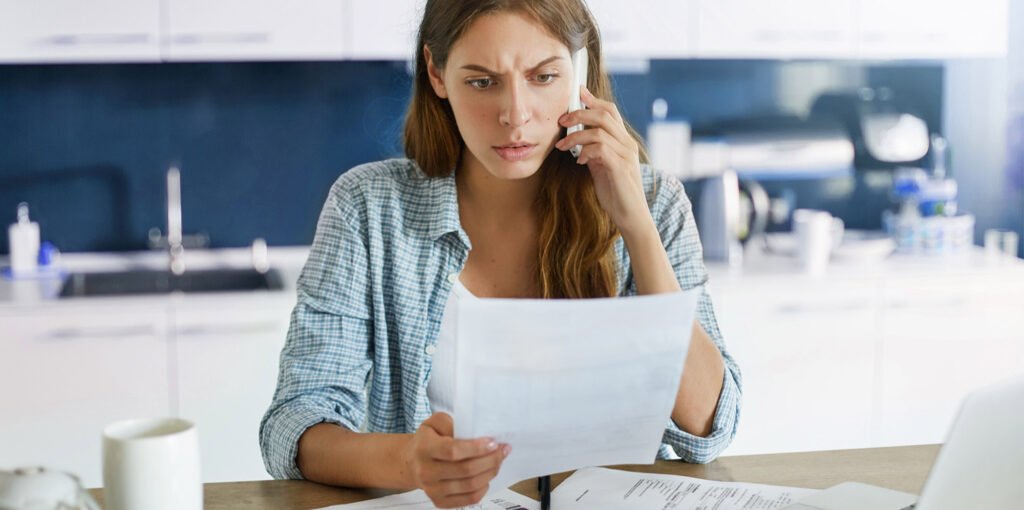 There's a growing trend towards short-term contracts for greater flexibility and control over utility expenses. Smart technology and real-time energy data also enable better tracking and adjustment of energy usage. Consumers are increasingly choosing short-term contracts, especially those facilitating a switch to renewable energy, aligning with growing environmental concerns.
Internal Challenges of the Sector
Utility CIOs face intense pressure to enhance operational efficiency and resilience, with energy security hanging in the balance. The focus is shifting from investing in parallel assets for energy security to investing in load orchestration for resilience, prioritising real-time data on digital platforms for better customer interactions, security, and cost-efficiency.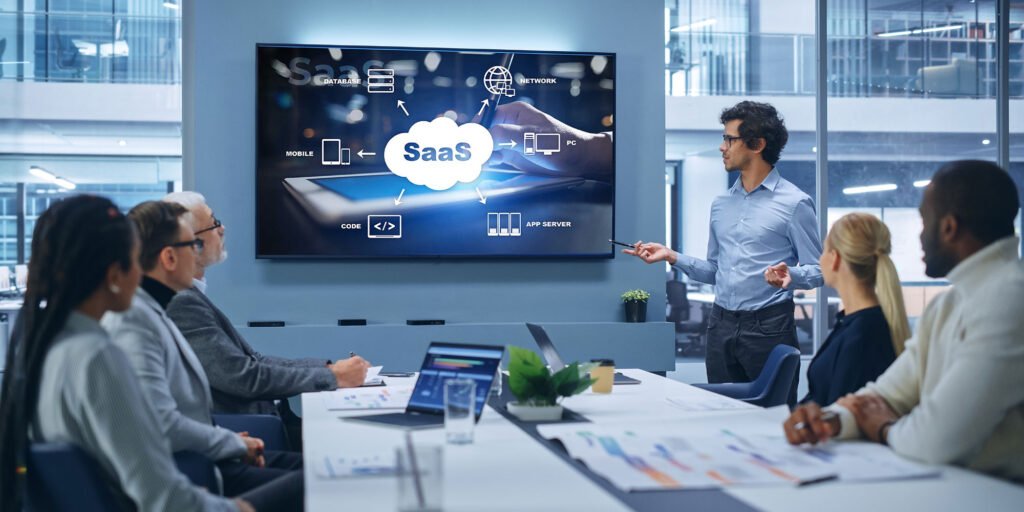 To address these needs, utilities must adopt advanced process orchestration tools like AI, analytics, and automation, moving away from outdated manual processes. Simultaneously, navigating complex architectural challenges is crucial, especially when supporting multiple business models across customer-facing and meter-to-cash applications. Executives need to transition from inflexible, monolithic application structures to a more modular, adaptable architecture to keep pace with evolving business demands.
Key Takeaways
The increasing pace of the transition to clean energy is putting to the test the utilities' capability to handle the operational complexities of the forthcoming energy landscape and to future-proof their business as a whole. To address this challenge, it is advisable to reassess their core capabilities to digitise in the first place and their approach to billing and customer service technology. Investing in digital capabilities with full interoperability should be on the radar of utility leaders.
Moreover, it is recommended to consider a shift away from the outdated and inflexible CIS COTS towards a modular collection of pre-packaged business functionalities, consolidated on an orchestration platform.
"The technology is there – we have everything to move forward fast."

Claude Turmes, Member European Parliament, President of the European Forum Renewable Energy Sources (EUFORES)
Continue with reading Part II of the Guide: The Ultimate Introduction to Utility Tech Solutions to Outperform Under the Energy Transition