Enlit Europe Summit as a must-attend event for energy enthusiasts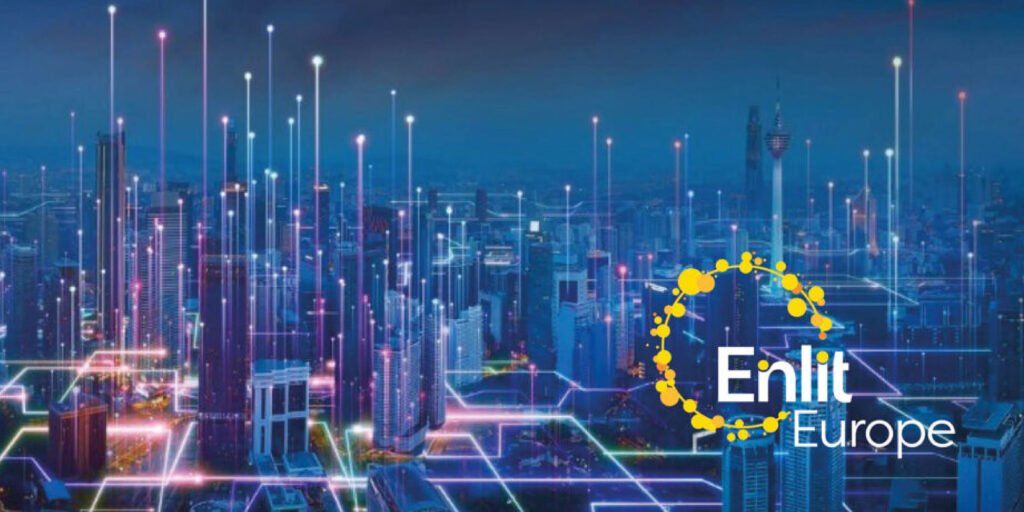 Annually, Enlit Europe invites people to hop on its journey to "#Connect industries, #Inspire action and help Europe #Evolve' into a decarbonized and digitised energy system to achieve the energy transition.
This year, Enlit Europe is set to host 15,000 energy professionals in Paris. Attendees will have the opportunity to engage with 700 exhibitors, learn from 500 industry experts, and discover innovative entrepreneurs pushing the boundaries of the energy transition. Additionally, connections can be made with future energy leaders and EU-funded projects that play a pivotal role in combating climate change.
As the tempo of global change accelerates, being present at such a nexus of innovation isn't just beneficial—it's essential. This year's roster boasts luminaries from giants like Schneider Electric and Shell Energy, representatives from pivotal associations such as the European Federation of Energy Traders, esteemed researchers, NGOs, and key figures from European governance. The topic even delves into the tokenisation of energy!
Don't miss out on this unique opportunity to connect with industry influencers, discover the latest trends, and navigate the ever-evolving energy landscape. Mark your calendar for Enlit Europe, where innovation, collaboration, and knowledge converge.

Register your free pass today or book a Summit pass at a 25% discount via our invitation link below.
The role of staying updated with the latest trends
In Gartner's "Tech Buying Basics: Energy and Utilities, 2022", it is highlighted that energy and utility technology decision-makers prioritise industry-specific knowledge and proficiency when considering their technology investments. Recognising the distinctiveness of the energy sector, these professionals gravitate towards vendors who not only grasp but adeptly address the sector-specific challenges they face.
It becomes imperative for providers to showcase their leadership and expertise by demonstrating a comprehensive understanding of energy markets, evolving regulatory landscapes, customer demands, and the subsequent effects on system implementations. To truly be at the forefront of these discussions and insights, attending the paramount event focused on technology in this domain is non-negotiable.
Attending events like Enlit Europe provides a unique opportunity to gain insights into the latest trends and technologies that are shaping the industry. By staying informed, professionals can better understand the challenges and opportunities that lie ahead and position themselves for success.
Overview of Enlit Europe 2023: what to expect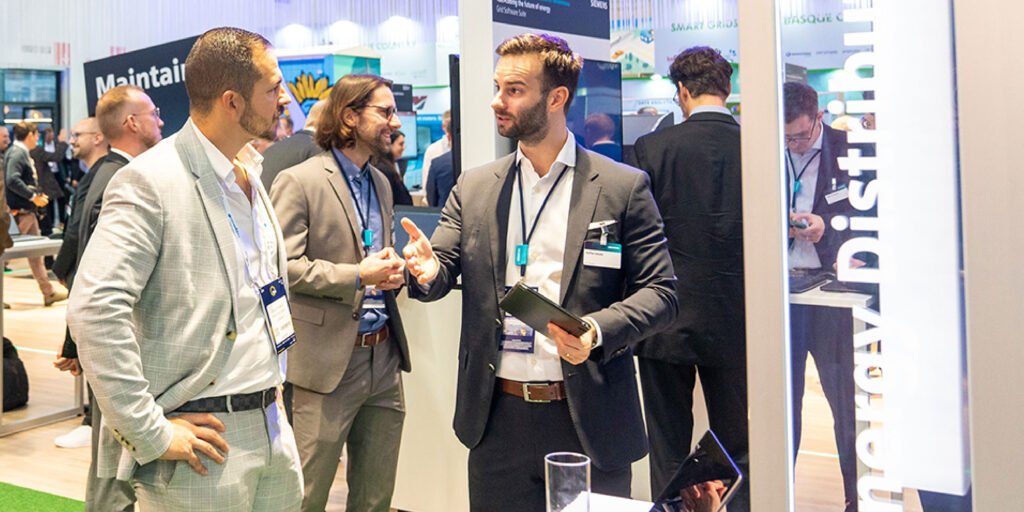 The event addresses pivotal industry queries, ensuring that attendees gain clear insights into the complexities of the energy transition. Discussions will range widely, with sessions like "Skillset Challenges in a Transitioning Workforce" steered by corporate leaders emphasising the importance of an adaptive mindset in this changing landscape.
The Hub Sessions are an amalgamation of technology and knowledge, presented by industry-leading solution providers.
The EU Projects Zone offers a platform for green initiatives to engage with and inform the energy community. The programme highlights ten key topics, providing an opportunity for representatives to present their impactful projects.
Related: "Never let a good crisis go to waste." The look at Enlit Europe 2022.
Keynote speakers and industry experts at Enlit Europe Summit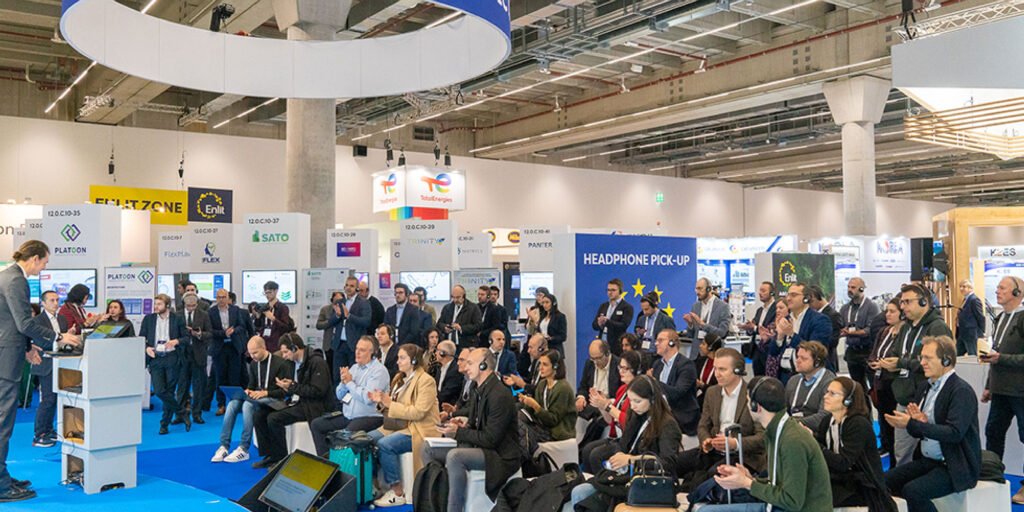 At Enlit Europe, a spectrum of thought leaders, from CEOs of premier energy companies to policymakers and academics, converge to offer multifaceted insights. The 'Connect' zone is pivotal; it's the nerve centre for networking and exclusively hosts event speakers and delegates. Through keynotes and panel discussions, one can glean insights into the strategies top leaders employ to navigate and shape their industries.
Post-summit, attendees are invited to the 'Think Tank' discussions, delving into pressing questions about the energy transition's trajectory and the alignment of expectations with reality.
Highlighted topics from Enlit Europe include:
The inevitability of cloud transition
AI's impact and its role within utilities
Best practices for data-sharing to catalyse external innovation
Strategies fostering flexibility
The nuances of EU's electricity market reforms
Power market design and its efficiencies
…among other pressing industry subjects.
Current insights and progressions at Enlit Europe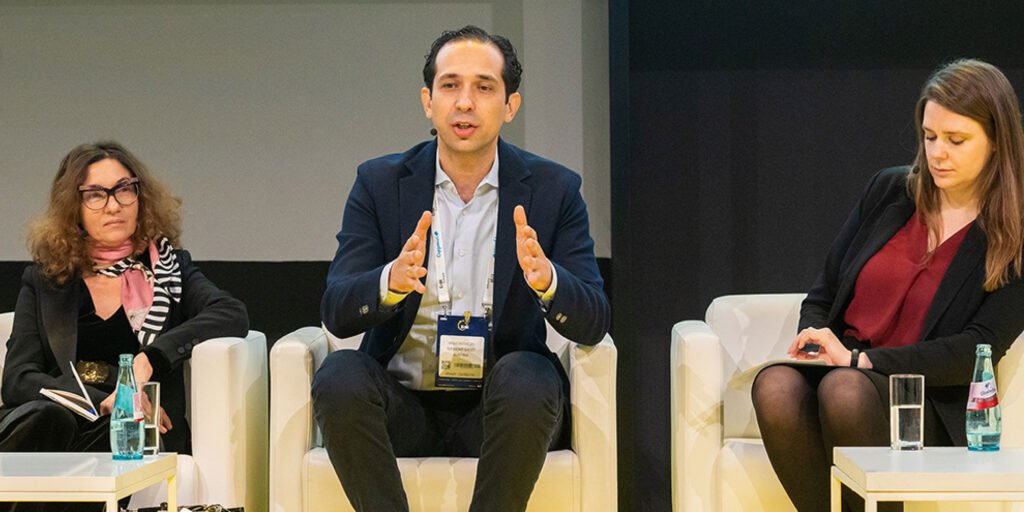 One of the key trends that keeps being discussed at Enlit Europe is the transition towards renewable energy sources. With the increasing focus on sustainability and the need to reduce carbon emissions, renewable energy technologies such as solar, wind, and hydropower continue to be hot topics. Attendees will have the opportunity to learn about the latest advancements in these technologies and their practical applications.
The Hub Sessions shed light on emerging trends and technologies, primarily centred on the transformative power of the 'Four Ds' shaping the energy landscape:
Democratisation
Decentralisation
Decarbonisation
Digitalisation
These sessions span a wide range of topics, including:
Innovative Business Models for Energy Democratisation
Customer Engagement: Data-Centric vs. User-Centric Approaches
The Herculean Task of Decarbonising Heat
The Role of Generative AI in Energy
Best Practices in Interoperability and Data Exchange
Scaling Decentralised Assets for Enhanced Flexibility
…and more, offering attendees a comprehensive understanding of the industry's trajectory.
Practical applications of contemporary energy industry advancements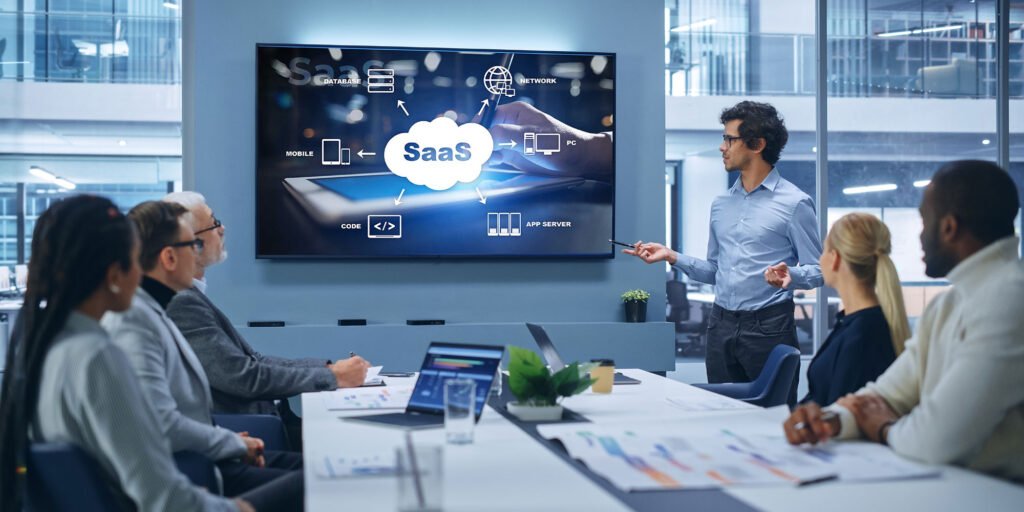 While getting meaningful insights is valuable, understanding their practical applications in the energy industry is equally important. Attending Enlit Europe allows professionals to gain insights into how these innovations can be implemented in real-world scenarios to address challenges and drive positive change.
The EU Project Zone, backed by the European Commission, facilitates the dialogue between solution providers. As the epicentre of EU-funded projects advancing the energy transition, it features three distinct theatres:
Theatre 1 centres on strategy and policy, diving into existing projects and anticipating future initiatives that propel the energy transition forward.
Theatre 2 sheds light on technological solutions vital to the Green Deal's objectives, with a spotlight this year on Europe's nuclear energy landscape, particularly the role of SMRs. It also explores how space-borne technologies are being repurposed for green initiatives.
Theatre 3 encompasses workshops, final event discussions, and an enriched podcast series. A notable highlight will be discussions around project 'BEYOND' and its salient findings.
Key topics to be explored:
Financing
Data Spaces
Energy Communities
Grid Technologies
Nuclear Technologies
Power Generation Technologies
Large- and Small-Scale Storage Technologies
Critical Raw Materials
How attending Enlit Europe can benefit future professionals in the energy sector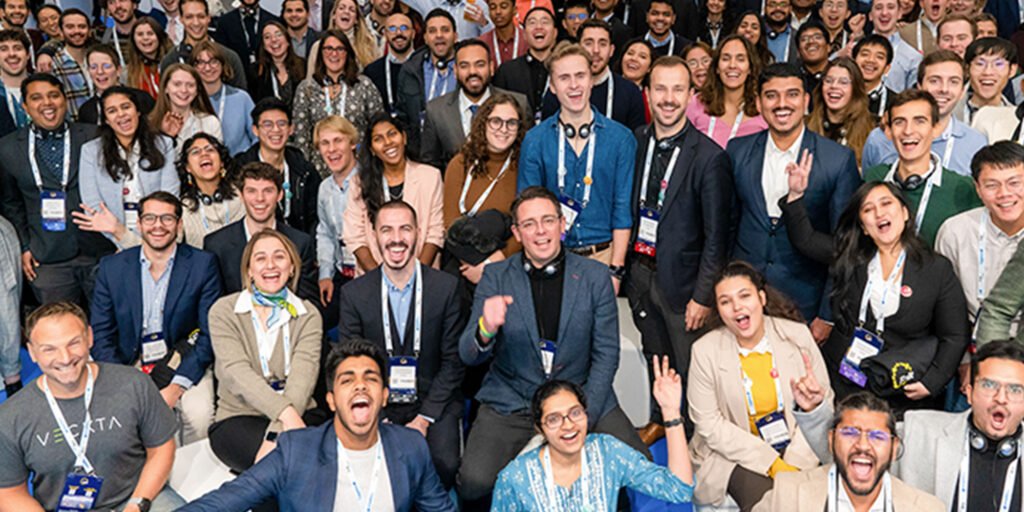 "The energy industry needs you. You are the next generation." This is how the event appeals to students, recent graduate students, and young professionals who want to bring something to the table. Thus, the 'Young Energy Leaders' community was born, serving as an incubator for budding professionals to immerse, learn, connect, and commence their impactful journey in energy.
Understanding that fostering community and connectivity in this industry demands commitment, Enlit plays a pivotal role in streamlining this path. Additionally, at Enlit Europe, these young visionaries can engage with exhibitors, gain insights at the Summit, partake in Hub sessions centered on the 4 Ds, collaborate with dedicated teams in the EU Projects Zone, participate actively in the 'Breaking Barriers Think Tank' dialogue, and network with established energy professionals and potential employers.
Tips for making the most of the Enlit Europe experience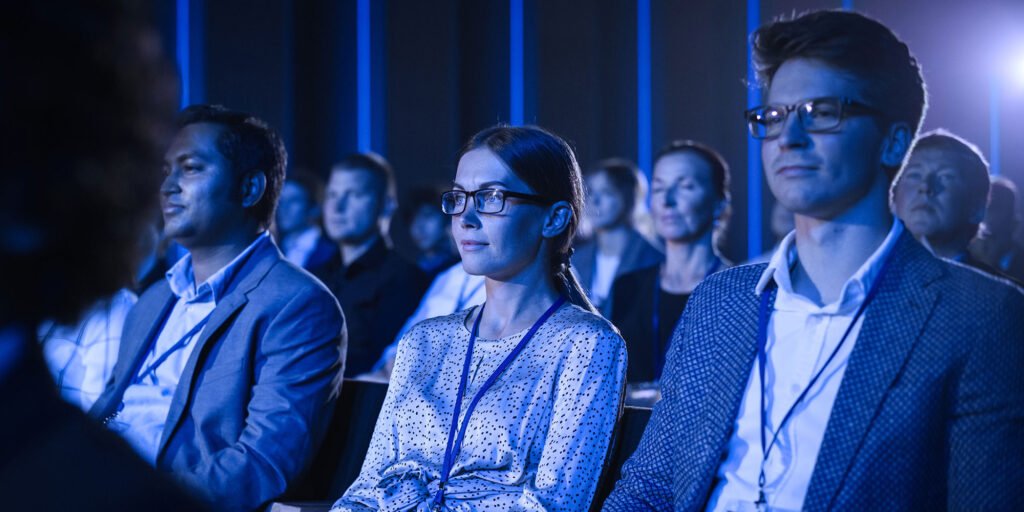 To benefit the most from your experience at the event, consider the following tips:
1. Plan Ahead: Review the event schedule and identify sessions and speakers that align with your interests and goals. Make a plan to attend these sessions and allocate time for networking.
2. Engage in Discussions: Participate in Q&A sessions and engage in discussions with speakers and fellow attendees. This will not only enhance your learning experience but also allow you to share your insights and perspectives.
3. Network Strategically: Identify key individuals or organisations you would like to connect with and make an effort to engage with them during networking sessions or social events. Prepare a concise elevator pitch to introduce yourself and your interests.
4. Take Notes and Follow Up: As you attend sessions and interact with industry professionals, take notes on key takeaways and action points. After the event, follow up with the individuals you connected with to continue the conversation and explore potential collaborations.
MaxBill calls for energy and utility management leaders to connect at the Venue.
This time, the MaxBill team is happy to introduce B2B Utility SaaS to empower the energy and utility industries and extend a warm invitation to utility management leaders, district energy network innovators, and energy services experts to come together and engage in meaningful discussions at Enlit Europe.
Come visit our stand at 7.2.A150 and discover:
Upgrading or recalibrating legacy utility billing and CRM systems to embrace the energy transition
Undergoing the software journey for digital transformation and eliminating fragmented systems
Meeting modern needs of B2B service providers: new business models, energy contracts, customer-centric approach, etc.

Mark your calendar and let's schedule a meeting at Enlit Europe!
MaxBill recognises the importance of collaboration in driving the industry forward and believes that Enlit Europe will provide the ideal environment for networking and knowledge exchange among those shaping the future of energy and utility management. Join us at Enlit Europe to connect, learn, and inspire change in the dynamic world of utilities.