September 29, 2022
Energy billing: how to help customers avoid bill complaints, debts, and blackouts
The EU has woken up to the problem of high energy prices, focusing on easing the bill agony of utility service providers and customers. The German government, for example, to help people and businesses handle the skyrocketing cost of energy, has launched a €65 billion (£56.1 billion) package that includes a windfall tax on electricity producers. In the UK, government funding for energy bills has doubled and in October is going to hit £400 per household. Yet, energy bills are increasing so quickly that the support may not be sufficient.
For now, more than 100,000 individuals have pledged to stop paying their energy bills by direct debit starting in October by signing up for the appeals of the organization's Don't Pay UK campaign. While the EU is working out "immediate measures that will protect vulnerable consumers and businesses and help them adapt", there are different paths electricity suppliers can follow to achieve some energy billing relief for themselves and their consumers. MaxBill proposes an exploration of these. Let us jump right in.
1. Put consumption control in people's hands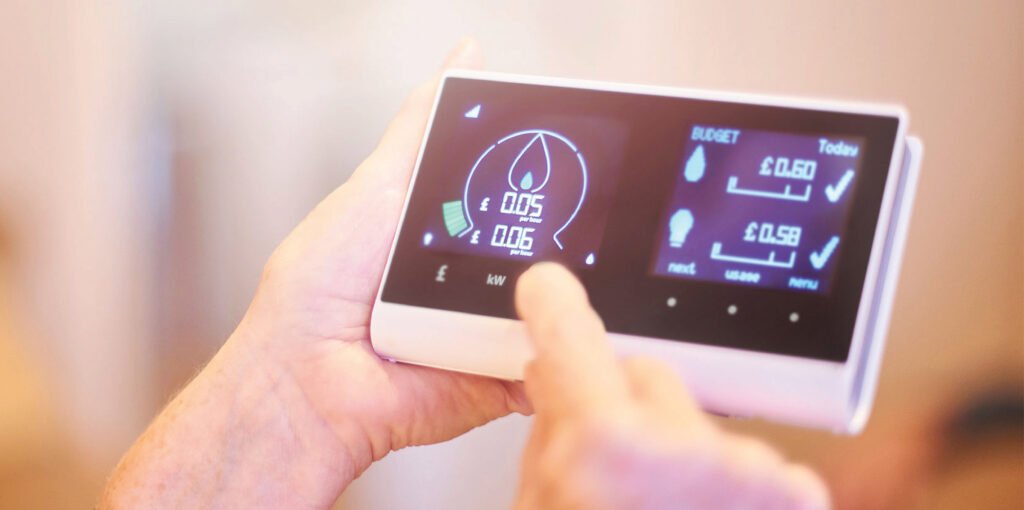 The concept of smart meters is not new to the world. In fact, they are now in half of UK homes and small businesses. The leaders are Spain, Sweden, Denmark, Finland, and Estonia, while Germany, France, Portugal, and Lithuania are trailing. The technology gives users control over energy consumption. As a result, they become "consumption-conscious" and can regulate electricity use.
In 2013, the European Commission's studies found that it could help homes lower electricity bills by an average of 12% per year, and commercial consumers – reduce consumption by around 58%. The anticipation came to life as, six years later, Smart Energy GB reports that 85% of smart meter households managed to save at least some energy thanks to behavioural shifts.
As an example, First Utility (now Shell Energy) followed the customer-oriented path and introduced smart meters to ensure accurate billing and help consumers become more conscious about energy consumption. The transition was a success, and the whole digital transformation made them grow from 50K service points to 2M.
Installing smart meters is half the way for energy suppliers. Adopting an energy billing management software for transparent billing and efficient data management is what makes the entire story successful.
2. Cultivate customer self-awareness about individual consumption
Some energy and utility companies add customer self-service functionality to their platforms to simply make individuals go and check how much they spend. This also enables them to calculate beforehand how much they might be spending. In other words, it is online access to features, such as recent bills, balance inquiries, historic readings, etc.
MaxBill, for example, includes a SelfCare portal module in addition to energy billing services. It allows individuals to check readings and consumption, download invoices, integrate payment methods and provides short information about a service used. Customers can create tickets or inquiries.
Energy providers, in the meantime, can benefit from such functionality as well. It contains the following: the registration of new customers, management of personal data, contract management, finance (payments, invoices review), reports, site data, reading management, communication with customers, and support.
3. Encourage the negotiation of debts and blackouts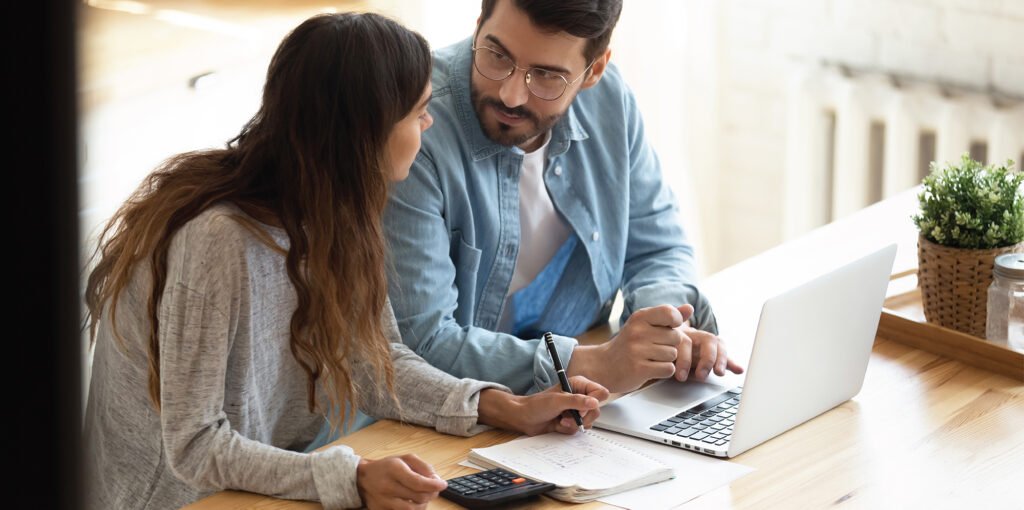 Bloomberg has shared with us the story of Nice, a 45-year-old housecleaner who got her electricity disconnected despite a "final note" statement. She had her electricity back right after her local nonprofit helped her negotiate a payment plan with an energy service provider.
Now, technically, how can energy suppliers change a payment plan automatically, or make modifications or adjustments to it? It depends on the level of digitalisation of the energy provider. If the company is already working with a SaaS solution that combines CRM, billing, and customer management, then adding new payment schemes and modifying them is a matter of necessary configurations.
Another key element here is having a well-thought-through debt management process. Its flow should be adaptable to any business need and should include an efficient interaction with customers before disconnections. This brings us to the next point.
4. Ensure an efficient debt management process
Such a process must be an integral part of energy billing services. As previously stated, the flow should be flexible enough to change steps, segment customers, and define new actions or new tasks. For example, these are the generation and sending of communication messages according to the debt's threshold, or generating energy efficiency reports for a particular household.
Obviously, such an approach goes beyond prevention. When debts are in, debt management should be able to generate documentation and forward all information about the debt to the collection agency (in case energy companies have such an integration). Employees are technically empowered to suspend the service on a specific service point if communication with the marketing messaging system is absent.
Also, the system should allow the opening of the dispute process on the invoice. In such a case, the debt process is suspended and awaits a resolution. The debt flow can be closed by the assignment of a payment plan, write-off of the debt, or disconnection of the customer.
Hopefully, it won't be still a common case this winter, but the point here is to look for that kind of energy bill management software that allows both – prevention and efficient dealing with debts and blackouts.
5. Promote energy-saving routines through the right messaging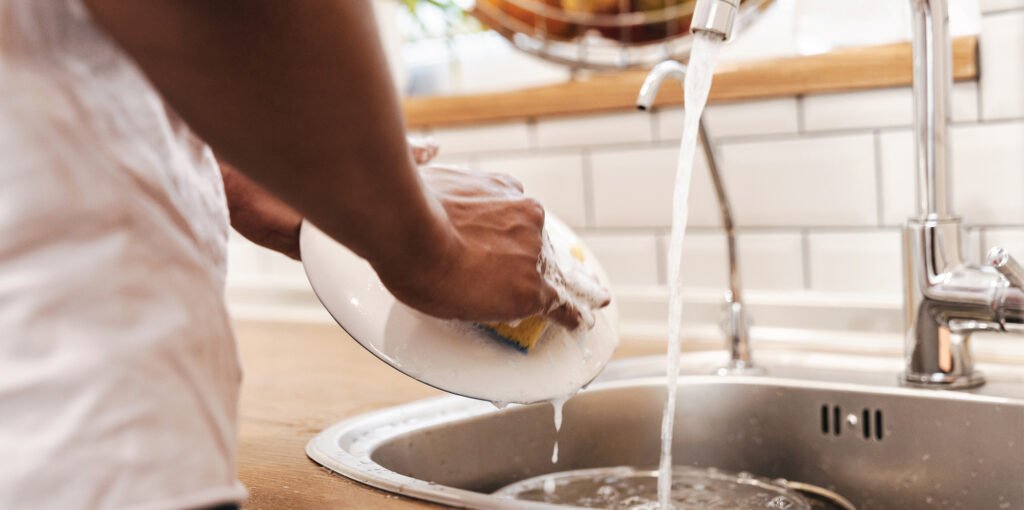 Communication campaigns and incentives aligned with government initiatives can stimulate behaviour changes. For example, the Dutch government's short-shower campaign did work. Now, according to its survey, about half of residents take five-minute showers all or most of the time. Other European countries have also urged lifestyle shifts. In Denmark, there is a short-shower campaign as well, while in Germany, some officials called for shortening shower time.
Besides enabling in-house energy billing management, energy providers can also join campaigns by raising awareness about them when communicating with customers via their channels. The messages can be different yet powerful. These are ways of limiting energy in cooking, hanging clothes to dry instead of using a dryer, how to get the most out of a thermostat, how to approach your landlord the right way, etc.
Or, like Huntsville Utilities in the US, when sending a tech out to a customer's home to evaluate it for energy efficiency, on the spot, one can provide a list of improvements that help lower bills.
6. Integrate a text messaging service
Lexington Utilities, a US-based utility, has integrated a text messaging service into their outage management system to report outages and allow customers to report back (the area often has large storms). The company went further and is now sending updates, notices, and such estimates as restoration time. etc.
The service once helped tackle a specific situation. During an outage, some homes' breakers tripped. Electricity was restored, but some residents stayed still in darkness. The company texted the affected individuals and asked them to check the breakers and flip them on.
The point of all of this is that adding a texting service can handle a new approach of extra communication when it's about bill complaints, debts, and coming blackouts. Technically, it can be a messaging tool as a part of the company's energy billing infrastructure or third-party integration.
It can help segment different customer classes within a certain situation to deliver more focused messaging. Not only does it improve the efficiency and economics of specific case notifications, but it also improves customer satisfaction. The latter is critical when addressing such sore subjects.
Energy billing optimized: What makes a game-changer?
One of the reasons why Germany put on hold the roll-out of smart electricity meters is IT challenges for energy suppliers. But it won't be the case if teaming up with an energy billing management software that allows all – CRM, billing (incl. efficient debt management) and reading, customer management –  and does not require the cost of each separately. Such a solution includes any third-party software integration that serves best the specific needs and challenges the company faces.
Last but certainly not least, with the implementation of such a solution, it is possible not only to implement smart meter infrastructure but also to go through an efficient digital transformation and boldly strive for market expansion.
If you are looking for a comprehensive energy billing platform that can tackle the challenges previously mentioned and help with your digital transition, then reach out to MaxBill experts.
Never miss an important story!
Get the latest news dispatched to your inbox once a month.
Thank you!
Your information has been successfully sent. One of our experts will be in touch with you shortly. In the meantime, you are welcome to learn more about MaxBill.