November 3, 2022
Energy As A Service Provisioning Model: Power of Digitalisation – Part One.
The energy transition, innovation in consumer energy technologies, and the pandemic shifted the stable energy ecosystem. For example, distributed energy resources (DERs), electric vehicles (EVs), and energy storage are becoming more prevalent, while the traditional centralized grid is becoming more distributed. This is resulting in a higher level of customer engagement in the energy sector.
Developments in technology are also resulting in new business models, such as peer-to-peer (P2P) energy trading and microgrids, and in new ways electricity is provided. This article will explore the shifts that have occurred in the energy ecosystem in recent years, particularly a new energy provisioning model called "energy-as-a-service (EaaS). You'll learn about its benefits, the roadmap for energy providers to get there, and, most importantly, where to start your journey. Now, let's get down to business.
What will the energy sector look like?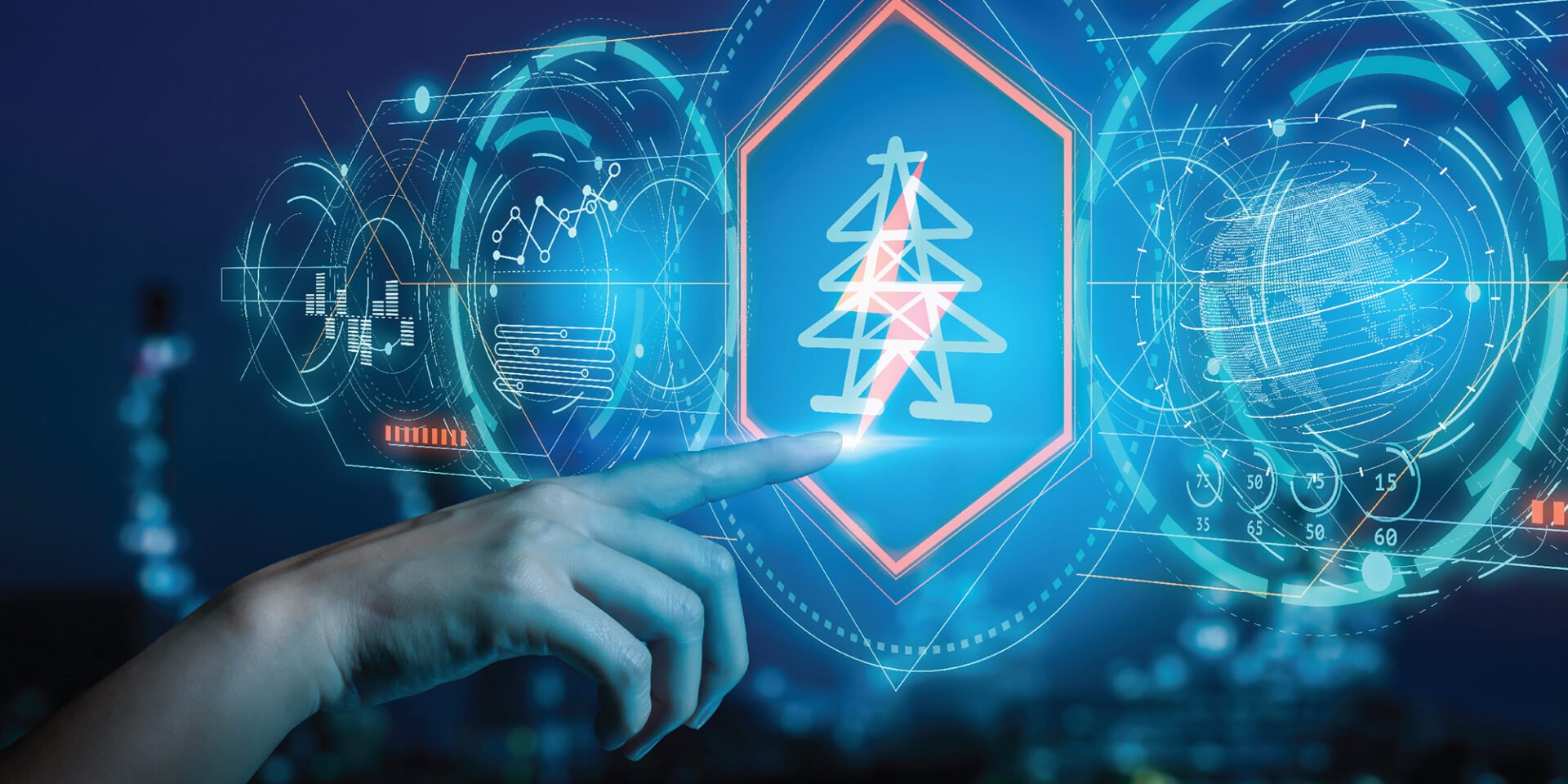 The industry has experienced changes that have affected every single aspect of it. Service suppliers have new roles, customers have new expectations, there are new market participants, and new business models have emerged. The grid is becoming smarter, making digitalisation a must for businesses that want to be future-proof.
New roles of energy suppliers
As generation from DERs like solar rooftops, customer-sited energy storage, and electric cars has expanded tremendously, utilities are extending their roles to electricity producers. Now, energy is not just a commodity, it's a service that they provide through partners or solely with green generation. Additionally, energy suppliers do not just sell, buy, or resell energy, they connect energy producers among themselves.
New customer expectations
Everyone will be able to both produce and consume. "I get energy from my solar rooftop, have capacities to store it, and am ready to share it with my neighbor. How can we interact here and what about invoicing?" This is how the role of customers will be changing, greenlighting the emergence of peer-to-peer (P2P) markets. Even if not everyone can afford it, people are interested in reducing bills and picking better deals.
Another case scenario for customers is getting energy as a secondary product integrated into main products, such as "an electric car that has electricity" or "a house that is warm," and having it bundled into customer-centric subscription contracts. The sellers of such products team up with energy suppliers for accurate charging through the mediation of billing solutions.
As production costs decrease, the capacity to generate goes to micro levels, and services are supported by digital platforms, the changing energy environment will become significantly more complicated. In order to serve as a single point of contact for all of the customers' energy-related demands, utility businesses will be seeking an aggregating agent that can deliver on that.
New energy market participants
A greater number of people, networked groups, and energy communities will be able to produce and share their own energy as a result of increasingly decentralized energy resources. Consumers will be able to actively engage in the energy markets by generating, storing, and selling power in addition to consuming it thanks to more openness, flexibility, and choice provided.
The power grid is "getting smarter"
As the grid is becoming "smarter," there will probably be more changes in the next ten years than there have been in the previous decades. Advanced communication and digital technologies will enable the integration of conventional power generation, renewable generation, distribution points, and consumers into a highly automated system with a two-way flow of electricity and information.
These changes have introduced a new paradigm where energy is offered as a service. Let's get to know about it closer.
Energy as a Service: a new world of the efficient digitalised energy system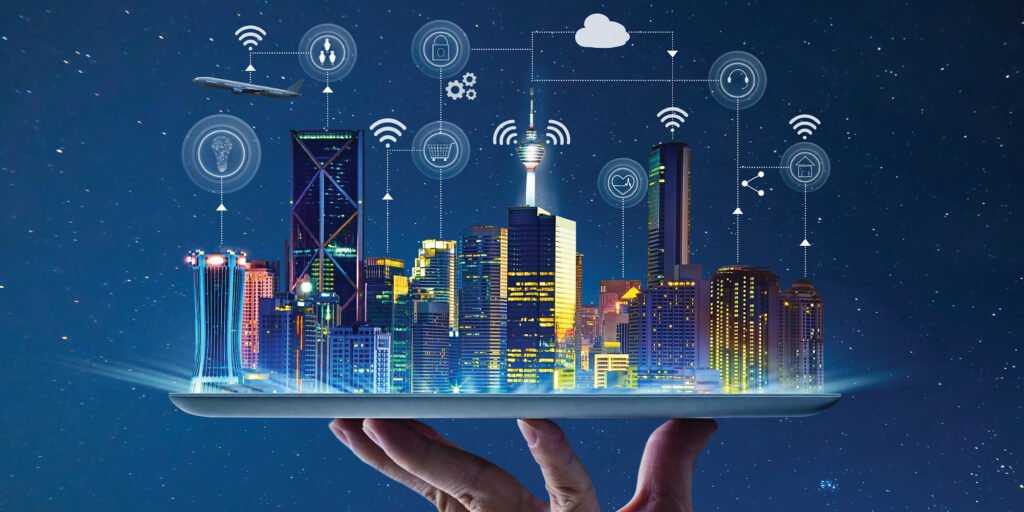 The energy-as-a-service (EaaS) is a new ground-breaking business model for delivering bundled energy services, supported by technological and financial advancements. It is a delivery model for various solutions that integrate hardware, software, and services. Value is created by combining the numerous components that used to be sold separately but now make a bundled product.
EaaS provides services for energy efficiency and demand management, makes it easier to incorporate renewable energy and other decentralized supply sources, and improves the proportion between supply and demand. To achieve this, higher-level digital technology and analytics are needed. EaaS may also operate on a much greater scale because it is possible to connect numerous sites in a packaged service offer.
Benefits of Energy-as-a-Service
The most appealing advantage is making the offering easier to understand and purchase, since it is by nature an increasingly multifaceted service. The model is particularly tailored to customers' specific needs. All ownership-related information, software, analytics, operations and maintenance are held "behind the curtain". Here's an overview of the model's biggest benefits:
All-inclusive package (not per unit consumed) for customers; corporate ones benefit from predictable subscription payments
When an asset is in use, the client only pays for the output it produces—not for the asset itself or the components, maintenance, or servicing it needs. The service provider is interested to decrease downtime and deliver assets that function well
The service provider is responsible for covering all project costs, incl. those for the construction, operations, monitoring, and maintenance of the equipment
Information flows 24/7 in real-time between the physical and digital world. Products can be monitored from source to customer, or while they are in use, facilitating fast reactions to internal and external changes.
Roadmap to getting to EaaS: digitalised energy services
Energy suppliers feel pressure to change their business models, build strong digital technology skills, provide cleaner and more environmentally friendly energy sources, and collaborate with a variety of partners to create and deliver compelling consumer propositions.
As long as companies succeed with digitalisation, they will have more capabilities to integrate new activities and implement new methods of buying and selling energy. Digital transformation allows an 'intelligent' interaction between people, assets, and locations – all enhanced by the spread of automation and artificial intelligence.
First, digitise core capabilities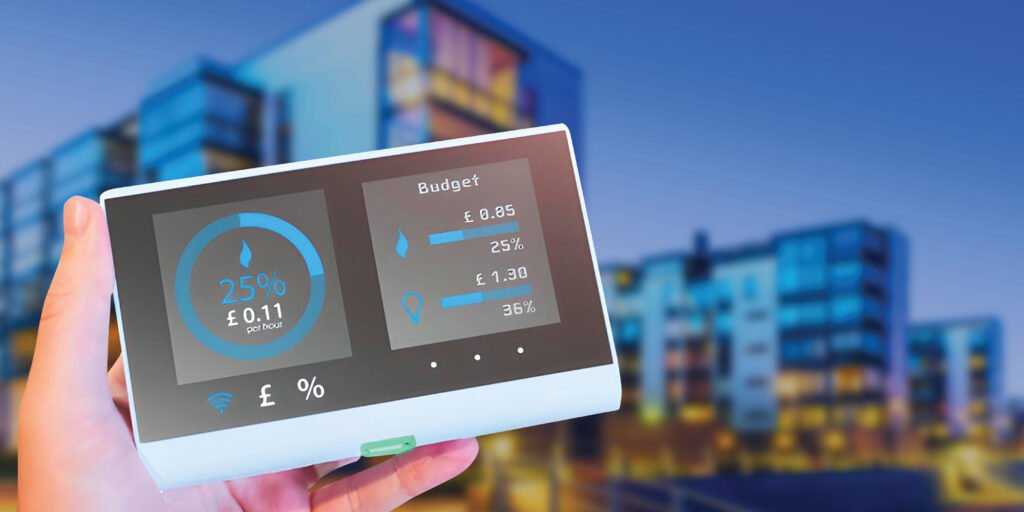 Deloitte actually defines the digitalisation of key capabilities as the first step toward EaaS. They are usually connected to the same business process areas. In the utility sector, it is particularly the case of metering, billing, and customer service areas.
Metering
Energy companies need to get insights into consumption data to understand customer behavior and consumption patterns. Why? In the world of competition, they will have to offer customized information-centric digital energy products. This makes access and deployment of smart metering a must.
Billing
In the EaaS model, billing does not just come down to collect revenue for the product delivered. Since companies deliver mainly commodity services, the product differentiation and configuration is executed with a billing engine. The billing is a commercial product, meaning it should be adaptable, flexible, and quick.
Customer service
This entails offering a unique customer journey that improves the client experience in order to keep customers happy and subscribed to their services by offering top-notch energy products. This might also apply to energy as a service. Utilities will require a powerful customer care system with with integrated digital experience and customer analytics to meet the business need for customer segmentation, acquisition, and retention, as well as to assess customer engagement and profitability.
MaxBill: energy and utility digitalisation at every step of the way
To better respond to challenges and benefit from new business opportunities, utilities need to be flexible while also resilient. Yet, the organization's capacity for change is frequently limited by the state of its application portfolio which historically for utilities has been bloated, challenging to alter, produced by someone else, and tied to the strategy of the past.
Utilities, to digitise commercial business processes, would seek the help of an application vendor and a specialised service company for system integration. MaxBill billing software solution can help out significantly. Its SaaS-based solution comes with a commercial off-the-shelf (COTS) product with established capabilities. These are billing and product management, customer management, partner management, order management, and revenue management. Based on the organization's business strategy at a specific time, a system integrator (SI) may help with integrations, according to an individual utility company's needs.
MaxBill supports digitalisation at any stage of the EaaS journey. The team and energy supplier can focus on the needs and mission-critical operations in three essential areas (see metering, billing, and customer service) and digitise them. It also helps with the product and service range extension up to the very EaaS model, where the portfolio includes packaged business capabilities and legacy COTS applications with open APIs.
Please, check out our second article "Energy-as-a-service: business process outsourcing" in this series, which explores how MaxBill helps B2B companies deliver top-notch bundled energy services.
Feel like your companies need digital transformation? Is it already set out to the EaaS provisioning model and you need an application vendor to assist with the transition? Let's get in touch to talk about your specific needs and how we can help out here.
Never miss an important story!
Get the latest news dispatched to your inbox once a month.
Thank you!
Your information has been successfully sent. One of our experts will be in touch with you shortly. In the meantime, you are welcome to learn more about MaxBill.