October 17, 2022
Cloud for Utilities: migration strategies & value to the business
The utility sector is going through market turbulence and a utility CX shake-up, making cost effectiveness and resilience to market volatility key points for executive leaders. IT modernization and improved productivity are still subjects to consideration. Aside from this, interoperability and value-based commercialization for specific operations applications and workloads (f.e., billing or CRM) are the C-suite's top priorities.
Nowadays, cloud technology addresses these challenges. Companies that use utility cloud services make their businesses more flexible and resilient, reduce their IT spending, speed up innovation, and improve their security. In this article, you'll get to know the ABC of cloud utilities, the value it brings, the processes involved, and the implementation strategy that fits your particular business model. Let's get to it.
---
Cloud for Utilities – Definition
Cloud computing is the delivery of scalable and elastic IT-enabled competence as a service over the internet. When considering cloud services, utilities juggle between a growing range of benefits and trade-offs, including regulatory approach and financial treatment, as well as the opportunity for increased business capabilities and agility.
Why Cloud adoption should be on the radar?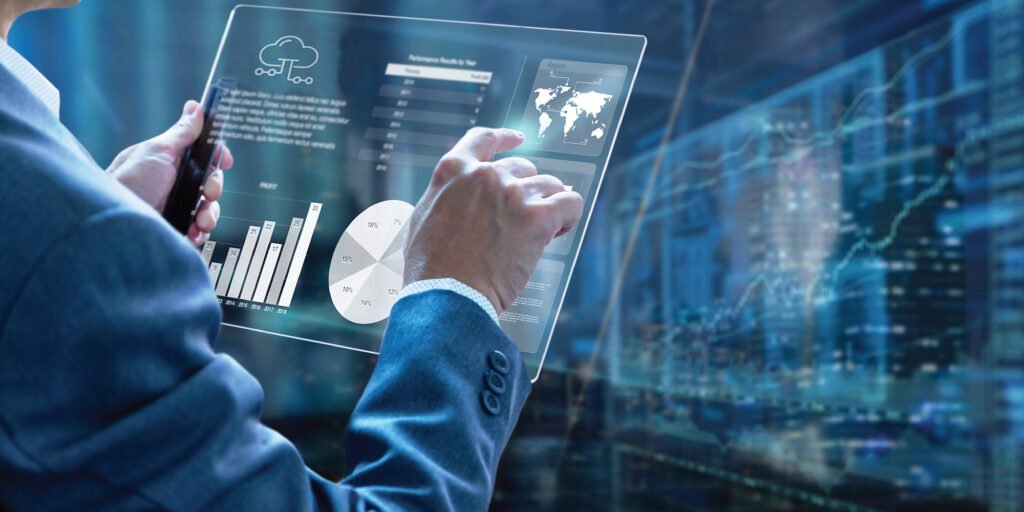 IT executives regard migration to the cloud due to lower cost-of-capability and comprehensive service management in the first place. Although there are some challenges with capital finance rulemaking, utility decision-makers are becoming more and more proactive with it. Why? Business capability needs change, as do customer experience standards, requirements for B2B application content sharing, and the dynamics of the IoT utility cloud market.
Here's what the cloud utilities brings to the tables:
Quick provisions of technical and business services
Ease of use and integration, reliability, and functionality when building cloud infrastructure
Suggesting ready-to-go, core vertical solution offerings
IT modernization and speedy deployment of solutions (f.e., corporate workforce tools and digital customer involvement)
Adding new capabilities to utility providers
The next solid stepping stone to composable business, apps, and architecture
Agile and convergent systems addressing abnormalities
Bridging role to the next level of intelligent operations based on AI and IoT advanced analytics
Powerful scalability impact in utility IT and business performance
Nowadays, cloud vendors successfully address the fears of yesterday, among which are interoperability, regulatory compliance, latency, and migration of imperative applications. The cloud has become a pivotal component of utility composable architecture. So, utility service providers should think about moving to the cloud if they want to be ready for the future and stay competitive.
Cloud for Utilities: processes explained
Utility service providers differ by the stage of the cloud journey they are on. Here are the common recommendations that will help to start or proceed with the cloud adoption, whatever stage the company has:
Learn cloud utilities trends by interacting with utility business and operations champions to determine the best course of action for implementing the appropriate cloud policies and solutions
Map out a cloud strategy (incl., cloud selection, adoption, and development) to address industry-specific business needs and change operating models
Think about how to get executive sponsorship by achieving quick wins that align with the priorities of the c-suite (f.e., a CEO wants to stay ahead of the competition while a CMO caters to quick market changes response, trying new approaches or making smarter use of analytics.)
Communicate the vision, encourage and stimulate IT staff competency by training both tech skills and workstyle skills
Find one or more workloads or apps that can be rapidly and easily migrated to the cloud and that ensure quick and visible wins for business. This will help get the first experience with a cloud environment and support from executive leaders
Consult with professionals who are into the subject every day; compare giant cloud providers and those offering specific solutions (f.e., SaaS private cloud) in the context of your needs
Build a DevOps team, invite IT security leaders to work closely to deliver on the transformation project
Consider a hybrid strategy if not all legacy apps can go to the cloud (f.e., data is too sensitive or there's no business or financial advantage of moving to the cloud)
Level up by leveraging the disruptive nature of cloud computing to provide even more capability and innovation to the business.
Cloud utility implementation: mapping out a migration strategy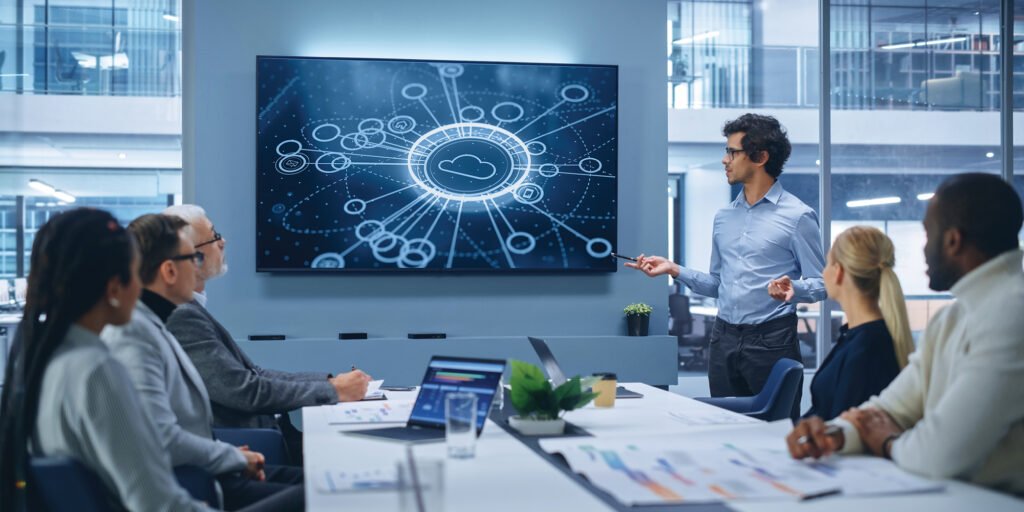 When developing a migration strategy, businesses lay out a plan for how they'll go about migrating each of the apps in their portfolio and in what order. This plan should be flexible since they make changes as they go along and learn more.
The architecture and existing licencing arrangements define the complexity of migrating current applications. As an example, a virtualized, service-oriented architecture is low complexity, while a monolithic mainframe is high complexity. It is best practice to start with anything of low complexity, which will bring about immediate positive outcomes.
Here are the most frequent migration scenarios for utilities to consider:
Applications Rehosting 
If the organisation is looking to scale its transition quickly because a business case requires, it makes sense for most applications to be rehosted. There are many benefits to it. First, the process takes less time, especially when it is automated, and the TCO often goes down by about 30%.
Second, as long as the toolchain is integrated and the team learns about cloud-native architectures, it becomes easier to re-architect and keep re-inventing applications that run in the cloud.
Rethinking the applications' architecture with utility cloud services
Re-architecting is more time-consuming and generally more expensive. But at the end of the day, it can bring about a healthy ROI if the company aims at the culture's reboot and if the application has a strong product-market fit.
This strategy works better if there is an urge to improve business agility or performance (through new features, scaling, etc.) In contrast, it would be challenging to accomplish such goals in the applications' current environment. That is, when there is a need to switch from a monolithic architecture to a service-oriented (or server-less) one.
Replatforming
This strategy is somewhere between rehosting and rearchitecting. Replatforming means improving the app by making small changes to take advantage of cloud-native features instead of doing a full re-architecture, which takes a lot of time and work. In this case, an IT specialist makes a few cloud (or other) improvements to get a concrete benefit but is not altering the application's fundamental architecture.
Repurchasing
This process means moving to another product. In most cases, it is a move to a SaaS platform. To illustrate, IT execs regard migrating a CRM to Salesforce, for example; HR processes to PeopleStrong; content management systems to Joomla.
"Turn off" the unnecessary
Once the team knows what's in the environment, they could ask who owns each application in each functional area. During the process, up to 10% of an organization's IT portfolio might be no longer necessary and can be switched off. Such savings improve business performance, focus the team's attention on mission-critical things in business, and decrease the surface area that needs to be secured.
Change from on-premises to the cloud
It is recommended to move what is most critical for the business in the first place. As long as the team gravitates towards moving the portfolio from on-premise to the cloud, there's no reason to retain.
With a cloud-native architecture, it is best to re-architect the apps that affect business capabilities the most (scalability, performance, switching to a DevOps or agile approach, etc.). Or, it makes sense to rehost or replatform the traditional applications that the team wouldn't otherwise buy, retire, or use again.
Meet MaxBill solution for utilities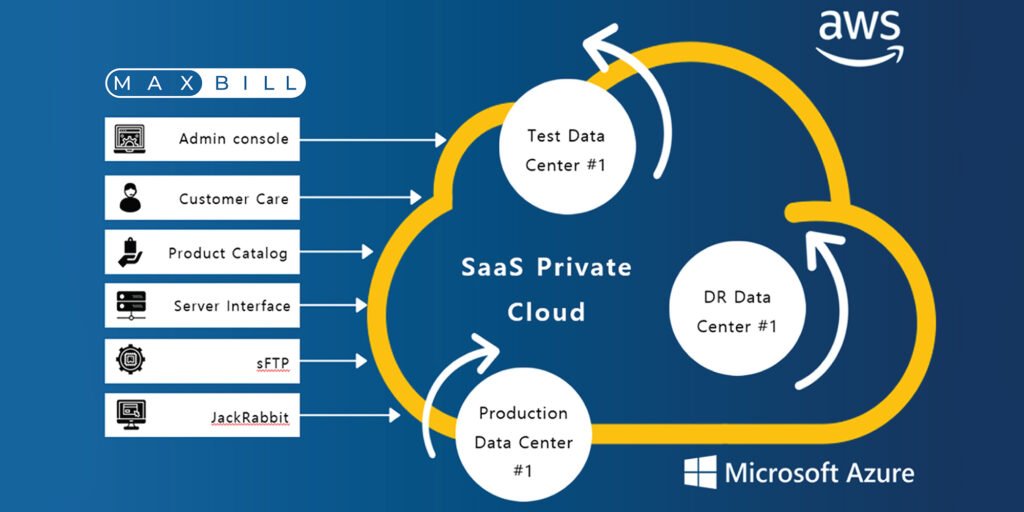 MaxBill works out and implements the migration strategy based on clients' current and future needs and project specifics. The team supports businesses that are just starting their digital transformation or that require the modernization of legacy systems, whatever their cloud journey is. The migration approach includes an upgrade of a customised MaxBill solution to a newer product version.
The list of services suggests, but is not limited to, SaaS managed services, deployment on AWS and Azure, private cloud in partners' data centers, Docker and Kubernetes use, compliance with the UK and EU regulation data and hosting security standards, encryption, SaaS user security, etc.
Based on our experience, security for utility IT leaders is the most critical capability when considering cloud providers. The MaxBill team addresses it by putting security rules in place at all levels of the system, from the application layer to the transport one. For more than ten years, the team has been putting together solutions that are safe, flexible, and ready for the cloud.
Are you looking for a powerful SaaS solution for utilities and want to talk about how to upgrade? Reach out to our pros and let's have a meaningful conversation.
Never miss an important story!
Get the latest news dispatched to your inbox once a month.
Thank you!
Your information has been successfully sent. One of our experts will be in touch with you shortly. In the meantime, you are welcome to learn more about MaxBill.